BTW, this is my changed and reformed version of my old self, which this time, I would be better and much more creative and this is my third account.
My Franchises
W.I.P.
Tropes
Adaption Distillation:
Adaptional Heroism: As of this account, my new self is much less forceful and more nicer.
Adorkable: My younger animated form is this.
Art Shift: As of my newer and reformed self, I work on my art that changes from simple and clean to complex and hard.
Badass Bookworm: I am that one as well.
Beserk Button: Whenever someone does disrespect for others, I will hand out the Keyblade.
Beware the Nice Ones: As of myself in my All-New, All-Different old self, sometimes, while I am a nicer person than my old one, I would hit someone who doesn't respect me with my own Keyblade.
Big Bad:
Built with LEGO: TBD.
Composite Character: Myself is a Combination from my Past self (but much better and improved) and some of my life from the Present.
Cute Bruiser: Well, W.I.P.
Dark Reprise:
Defictionalization: 
Densier and Wackier:
Five-Bad Band
Five-Man Band:
LEGO Adaptation Game: 
Rated M for Manly: 
Spiky hair:
Ultimate Universe: On numerous ideas, I am working on Ultimate Marvel-like Modernized versions of classic stuff.
My Bio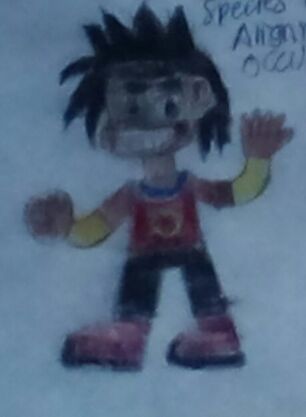 Name: Emman Cortez-Sapphire
Alignment: Good, Neutral (sometimes)
Age: 12 (Physically and Chronologically), 16 (Mentally)
Voiced By: Miyu Irino (Japanese), Haley Joel Osment (English) (Sora from the Kingdom Hearts franchise)
Weapon: Various Keyblades 
Nationality: Filipino
My Keyblades
Note: These are my weapons that I use in my own younger animated form.
My Friendships
Dynasti Noble  (Her most of her works maybe girly and cute, but I like her ideas and I help her and she even helped me work on my own Superhero franchise idea.)

In fact, as of now, Dynasti is friends with me.

Jacky (His works aimed at older audiences are really good, as unlike most ideas, those from him are made from a lot of inspiration like those from scratch.)
Stephan Swaby (His works are pretty nice.)
Iago Luiz (He has done a lot of good comic book themed ideas to the wiki.)
Xavier Mosley (His works that are family-friendly are really awesome and he gave my good luck for my upcoming Miss Philippines/Kim Possible crossover.)
Colin Pendergast (My friend who created the best film ideas I had ever saw.)
Jad Barahmeh (He may act a bit like Steven from Steven Universe and as well as K.O. from O.K.! K.O.!  Let's Be Heroes, both of my favorite Cartoon Network shows, but he likes to help everyone out in a lot of ideas.)
And then, the list goes on, as I had a lot of 'em to make.
My Influences
Rebecca Sugar - The eyes, as well as mixing shapes today form bodies are used for my drawings.
Daron Nefcy - For my own sense of adventure, fantasy (including magical girl) and comedic sides.
Dan and Swampy - For the coloring of the eyes and the wackier sides.
Alex Hirsch - For my mysterious sides.
Hirohiko Araki - For my own mature side, I cited JJBA as my influence.
ONE - Similar to Hirohiko, but with some Superhero aspects.
And others.
My Main Ideas
Unlike my past self, I am more focused on originality, although sometimes I help out.
The Miss Philippines franchise (aka my very own Pinay Kamala Khan with a mix of Kim Possible and the Ultimate Comics take on Spider-Man, as well as Supergirl.)

Red Lytta (My own Spectacular Spider-Man/MCU Spider-Man Trilogy Side series to the Miss Philippines franchise)

My List of Kingdom Hearts III DLC Ideas 
My Future Dub for Star vs. the Forces of Evil
LEGO Batman 4: Crisis on Infinite Earths
and of course, my Fighting Game Ideas (examples: a Remastered, Extended Version of some Street Fighter games and Tekken Tag Team Tournament 1 + 2 HD)
My other main ideas are both some of my mates' Disney Infinity 4.0 and my planned Disney Infinity remake, as well as Cinematic and Television Productions. In fact, others are Comic Books and DLCs for Video Games (Fighting Games such as SNK Heroines Tag Team Frenzy and such). 
My Secondary Main Ideas
Kim Possible Reborn
Fantasia Reborn
Some of my Proof of Concept Video Games
And of course, I had more planned as time passes by. Keep in Mind I will think before I can create them.
My Quotes
"I know we're geeky and we're obsessed with little things but sometimes, we become bullies to ourselves!!!"
"We're going to Pierce the Heavens!!!!"
"It's time to Unleash and do the Impossible."
My Social Media Accounts
Facebook: Emman Cortez
Tumblr: SpilorYang
DeviantArt: BlueCrystalSpider/DMaxiGemSpi (Alternate)
Twitter: EmmanVCortez1/TBD (Alternate)
YouTube: TBA
Community content is available under
CC-BY-SA
unless otherwise noted.