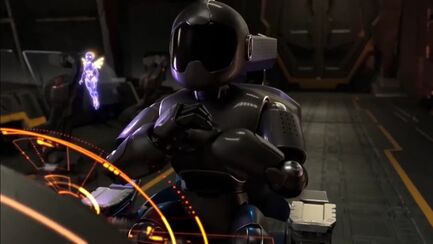 On December 28, 2019, WarnerMedia Company had to canceled Toonami On Cartoon Network 2019 & 2020 because of low ratings and some inappropriate stuff for little kids.
In 2020, Cartoon Network & WarnerMedia will make a Project for weekend & weekdays called Toonami Horizons based on Asia, India, Miguzi, Saturday Video Entertainment System, NeoToonami, and Toonami Aftermath.
In July - 28 - 2020, Cartoon Network will release Toonami Horizons with a brand new look in 2020. This will include Anime and Cartoons for older kids & older & young teens including older cartoons and newer cartoons. Toonami will return to Cartoon Network (while still can be on Adult Swim on Saturday nights) sometimes in 2020.
Upcoming Old & New Cartoons (Including Cartoon Network Shows, WB Kids, Toonami Shows, Netflix Shows, Teletoon Shows & Boomerang Shows)
Teen Titans (2003)
Loonatics Unleashed
Ben 10: Alien Force
Ben 10: Ultimate Alien
Ben 10: Omniverse
Transformers: Robots In Disguise (2015)
Legion of Super Heroes
Viewtiful Joe (TV Series)
Mao Mao: Heroes of Pure Heart
Villainous (TV Show)
Transformers: Prime
Robotboy
Hero: 108
Infinity Train
Beware the Batman
Justice League
Code Lyoko
Young Justice
Lego Bionicle: The Journey to One
Megas XLR
Young Justice: Outsiders
OK K.O.! Let's Be Heroes
Steven Universe
Lego Nexo Knights
Generator Rex
DC Super Hero Girls (2015)
ThunderCats (2011)
Samurai Jack
Sym-Bionic Titan
Storm Hawks
Hot Wheels Battle Force 5
Lego Legends of Chima
ReBoot
Infinity Train
Justice League Action
Max Steel (2013)
Max Steel (2000)
Sonic Boom
The Secret Saturdays
Xiaolin Chronicles
Justice League Unlimited
Batman: The Brave and the Bold
Atomic Betty
The Powerpuff Girls (1998)
Lego Ninjago: Masters of Spinjitzu
Slugterra
Johnny Quest: The Real Adventures
Transformers: Animated
Green Lantern: The Animated Series
Totally Spies!
Jackie Chan Adventures
Ben 10 (2005) 
SWAT Kats: The Radical Squadron
Batman Beyond
Transformers: Cyberverse
Captain Planet and the Planeteers
Static Shock
The New Batman Adventures
Xiaolin Showdown
Steven Universe: Future
DC Super Hero Girls (2019)
The Zeta Project
Eon Kid
Krypto the Superdog
He-Man and the Masters of the Universe (2002)
Wakfu
G.I. Joe
G.I. Joe: Spy Troops
G.I. Joe: Renegades
Upcoming Kids & Teens Anime In English Dub (Including Toonami Anime Shows For TV-PG & TV-14, VRV Shows For TV-PG & TV-14, Netflix Anime Series For TV-PG & TV-14, Funimation Shows For TV-PG & TV-14, and Crunchyroll Anime Shows For TV-14 & TV-PG)
Dragon Ball Z Kai
Dragon Ball Z
Pop Team Epic
Plunderer
Sorcerous Stabber Orphen
Case File nº221: Kabukicho
Chrono Crusade
Classroom of the Elite
Double Decker! Doug & Kirill
Isekai Quartet
Kakuriyo: Bed and Breakfast for Spirits
Zoids: Chaotic Century
How Heavy Are the Dumbbells You Lift?
Dragon Ball Super
Zatch Bell!
Zoids: New Century
Outlaw Star
Astro Boy
Puzzle & Dragons X
The Silver Guardian
Powerpuff Girls Z
Danganronpa: The Animation
Yo-Kai Watch
Full Metal Panic? Fumoffu
Full Metal Panic! The Second Raid
Full Metal Panic! Invisible Victory
Kenichi: The Mightiest Disciple
Gintama
Toriko
s-CRY-ed
Dinosaur King
Lupin the Third
Lupin the Third Part 1
Lupin the Third Part 2
Lupin the Third Part 3
Lupin the Third Part 4
Lupin the Third Part 5
Luck & Logic
D.I.C.E. (DNA Integrated Cybernetic Enterprises)
Monster Hunter Stories: Ride On
Cardfight!! Vanguard
ACCA: 13-Territory Inspection Dept.
Arifureta
SD Gundam Force (Superior Defender Gundam Force)
.Hack//Legend
.Hack//Sign
Rave Master
Nabari no Ou
Ace Attorney (Anime)
Gad Guard
Gate (Anime)
Initial D
Pokémon the Series: Sun & Moon
Pokémon the Series: XY
Pokémon the Series: XYZ
Pokémon the Series: Ruby and Sapphire
Pokémon the Series: Diamond and Pearl
Pokémon the Series: Black & White
Pokémon Generations
Pokémon Origins
Pokémon Chronicles
Pokémon: Pocket Monsters
SD Gundam Sangokuden Brave Battle Warriors
Granblue Fantasy: The Animation
Future Card Buddyfight
Future Card Buddyfight Ace
Future Card Buddyfight X
Future Card Buddyfight Triple D
Future Card Buddyfight Hundred
Future Card Buddyfight X All-Star Fight
Duel Masters
Persona 5: The Animation
Heroic Age
Sword Art Online
Tiger & Bunny
Daigunder
Full Metal Panic!
Kuromukuro
HERO MASK (Anime)
Land of the Lustrous
The Disastrous Life of Saiki K.
Aggretsuko
Angel Beats!
Magi: Adventure of Sinbad
The Irregular at Magic High School
God Eater
Saint Seiya
Saint Seiya: Knights of the Zodiac
Bakemonogatari
Code Geass: Lelouch of the Rebellion
Kirby: Right Back at Ya!
Fist of the North Star
Cyborg 009
Transformers: Cybertron
Transformers: Robots in Disguise (2001)
D.Gray-man
Steins;Gate
Detective Conan
Transformers: Armada
Inazuma Eleven
Inazuma Eleven GO
The Irregular at Magic High School
Guardian of the Sacred Spirit
Fight League: Gear Gadget Generators
Yu-Gi-Oh! VRAINS
Gurren Lagann
Soul Eater
Digimon Adventure tri.
Amagi Brilliant Park
The Devil Is a Part-Timer!
Sailor Moon
Mob Psycho 100
Sailor Moon Crystal
DARLING in the FranXX
One-Punch Man
Dr. Stone
The Seven Deadly Sins
Re: Zero - Starting Life in Another World
Sword Art Online Alternative: Gun Gale Online
My Hero Academia
Fairy Tail
Naruto Shippuden
Bleach: Burîchi
Boruto: Naruto Next Generations
Speed Racer X
Deltora Quest
Medabots
Yu-Gi-Oh!
Yu-Gi-Oh! ARC-V
Gen:LOCK
Sword Art Online
Black Clover
Digimon: Digital Monsters
Gundam: Build Fighters
Gundam: Build Divers
Gundam: Build Divers Re:RISE
Mobile Suit Gundam Unicorn
Mobile Suit Gundam
Mobile Suit Gundam 00
Mobile Suit Gundam SEED
Mobile Suit Gundam Wing
Mobile Suit Gundam SEED Destiny
Gundam Build Fighters Try
Mobile Suit Gundam: Iron-Blooded Orphans
Mobile Suit Gundam AGE
Last Hope (TV series)
ID-0
Glitter Force
Naruto
Death March to the Parallel World Rhapsody
One Piece
Fire Force
Bakugan: Battle Brawlers
BeyWheelz
Beyblade: Metal Fusion
Beyblade: Burst
Beyblade
BeyWarriors: Cyborg
BeyWarriors: BeyRaiderz
Tenkai Knights
Assassination Classroom
Ghost in the Shell: SAC_2045
Food Wars!
Wise Man's Grandchild
Ultraman (Netflix Original)
No Game, No Life
Digimon Fusion
Digimon Frontier
Digimon Tamers
Digimon Data Squad
Dragon Ball Super
RWBY
Bakugan: Battle Planet
Sonic X
Voltron: Legendary Defender
Gargantia on the Verdurous Planet
Last Hope (Anime)
Oban Star-Racers
Code Geass
Log Horizon
Fullmetal Alchemist: Brotherhood
Fullmetal Alchemist
Noragami
FLCL
InuYasha
B-Daman Crossfire 
MegaMan NT Warrior
MegaMan Star Force
IGPX: Immortal Grand Prix
Neon Genesis Evangelion
Aldnoah.Zero
Cowboy Bebop
SSSS.Gridman
Log Horizon
Xam'd: Lost Memories
Gaist Crusher (Anime)
Weekdays
Mon - 4:30 PM to 8:30 PM - Anime or Cartoon Shows
Tues - 1:00 PM to 4:30 PM - Anime or Cartoon Shows
Wed - 12:30 AM to 4:00 PM - Anime or Cartoon Shows
Thur - 10:00 AM to 3:00 PM - Anime or Cartoon Shows
Friday - 2:00 PM to 6:00 PM - Anime or Cartoon Shows
Weekends 
Sat - 12:30 PM to 7:30 PM - Anime or Cartoon Shows
Sun - 8:00 AM To 4:00 PM - Anime or Cartoon Shows
Upcoming New & Old Music from Toonami
Noisia
The Upbeats
Black Sun Empire
Foreign Beggars
Pendulum (Drum & Bass band)
DEATHPACT
The Glitch Mob
MUZZ
The Prototypes
Montell2099
Kill the Noise
SLANDER
NGHTMRE
Former (DJ)
Rezz
Amaranthe
AREA21 (Clean)
Tek Genesis
Crash Land [From EMPIRE, Red Bull Media House NA & STMPD RECORDS] (Clean)
We Came As Romans
KLOUD
A Skylit Drive
The Devil Wears Prada
The Word Alive
blessthefall
Emarosa
Juelz (BBJuelz)
Pentakill
The Anix
Battle Tapes
Daft Punk
RL Grime
Datsik
Grooverider
Zardonic
Rituals of Mine
Soul Extract
Flux Pavilion
Zeds Dead
Madeon
Porter Robinson
Duke & Jones
Virtual Self
Jauz
A Day To Remember
Kayzo
Crankdat
1991 (Drum And Bass DJ)
Altern-8
Zeds Dead
DJ Icey
Hybrid
Knife Party
deadmau5
Bad Company
Brodinski
The Hacker (DJ)
1788-L
Bassnectar
EDDIE [From mau5trap] (DJ)
BlackGummy
Gorillaz
Gesaffelstein
Orbital
Sub Focus
Dog Blood
The Crystal Method
DJ Fresh
DJ Shadow
ZHU
The Prodigy
Excision
Linkin Park
Feed Me
Skrillex
Dion Timmer
KUURO
Apashe
ILLENIUM
Ekali
TOKiMONSTA
Boombox Cartel
Ghastly (DJ)
Zomby
Snavs
Snails (DJ)
QUIX
Phace
Teebee
Calyx & TeeBee
Andy C
Prolix
State of Mind
Chase & Status
Flux Pavilion
Modestep
Zomboy
Virtual Riot
Matrix & Futurebound
Lookas
Celldweller
Comaduster
CRX (Band)
Delta Heavy
Koven
Soulji
Notaker
Bad Computer
Karma Fields
DJ Snake
There For Tomorrow
Herobust
i_o
k?d
Prolix (DJ)
Soul Extract
Asking Alexandria
AFK (DJ)
Xilent
Chime (DJ)
Ephwurd
Hybrid (British band)
NateWantsToBattle
Far Out (DJ)
Peekaboo (DJ)
Twenty One Pilots
UZ (DJ)
Panda Eyes
MattxAJ
Burial (DJ)
WAVEDASH (Band)
Yellow Claw
Computa
Hex Cougar
Blanke (DJ)
JayKode
JOYRYDE
ShockOne
Pixel Terror
Tokyo Machine
Stonebank
Dirty Audio
The Bloody Beetroots
Dean Blunt
Ateph Elidja
Cashmere Cat
Anamanaguchi
The Qemists
NERO (Band)
Chase & Status
Junkie XL
Owl Vision
Digitalism
Tom Morello
DV-i
SHADIENT (DJ)
Eprom (DJ)
Kode9
Boy Noize
Music Soundtrack from Toonami
Com Truise
Lovett
Chris Devoe
Autechre
Lovett
Flying Lotus
Tycho
Killer Mike
RJD2
El-P
DJ Remarc
Pelican City (AKA Danger Mouse)
Lovett
P. Brothers
Richie Branson
Cooly G
Lorn
Joe Boyd Vigil
Spank Rock
Amon Tobin
PEST
Diplo
Journeyman
Hint
TTCBlockhead
The Herbaliser
Amon Tobin
Hexstatic
DJ Food
Coldcut
Ulrich Schnauss
Lorn
Kilon Tek Lovett
Near Future
Terror Danjah
Run The Jewels (Clean)
Toonami: Megamix (Included)
Monstercat (Included) 
Monstercat: Instinct (Included) 
Monstercat: Uncaged (Included) 
Toonami: Deep Space Bass (Included)
Toonami Mix (Included)
UKF Drum & Bass (Included)
UKF Dubstep (Included)
UKF (Included)
Delta9 Recordings (Included)
MTA Records (Included)
Critical Music (Included)
Deadbeats Records (Included)
SABLE VALLEY Records (Included)
Mad Decent (Included)
Bite This! Records (Inclulded)
mau5trap Recordings (Included)
Virus Recordings (Included)
OWSLA (Included)
Hyperdub (Included)
Never Say Die Records (Included)
Division Recordings (Included)
VISION Recordings (Included)
Circus Records (Included)
Disciple Recordings (Included)
WELCOME Records (Included)
Kannibalen Records (Included)
RAM Records (Included)
Hospital Records (Included)
Viper Recordings (Included)
Toonami: Vindication Mix (Included)
Toonami: Mashup Mix (Included)
Make Your Own Lineup!
If you guys wanna make your own Toonami Horizons Lineup, this is the place! If you want to use this, make sure to give me credit and comment me the link to your lineup so I can check out your lineup.
Community content is available under
CC-BY-SA
unless otherwise noted.