The Sky Movie 2 is a 2032 American computer-animated action comedy science-fiction film produced by Pixar Animation Studios, Jerry Bruckheimer Films, Marv Films and Sky Media for distribution by Walt Disney Pictures. Based on the emmy-winning Pixar television series The Sky Show created by Adam Dahlberg. The film is a sequel to The Sky Movie (2027). Matthew Vaughn returns to co-write and direct the film with Dahlberg, Phil Lord and Christopher Miller. The film stars Dahlberg, Ross Botsford, Starlit Zhao, John Yazici, Noah Schnapp, Ty Ellis, Jason Probst, Mitchell Hughes, Max LaPlume, Okward Industries, Michael Steves, Tyler Christie, Jordan Maron, Jessica Bravura, Cory Crater, Setosorcerer, Jerome Aceti, Brandon Ashur, Nick Barbierian, Jeff Bridges, Bob Odenkirk, John Ratzenberger, Trey Parker, Matt Stone, Bryan Cranston, Ben Mendelsohn and Mckenna Grace.
Plot
Cast
Adam Dahlberg as Sky Dahlberg
Ross Botsford as Himself
Starlit Zhao as Jin Abe
John Yazici as Himself
Noah Schnapp as Mason Dahlberg
Ty Ellis as Himself
Jason Probst as Himself
Mitchell Hughes as Himself
Max LaPlume as Himself
Okward Industries as Himself
Michael Steves as Red
Tyler Christie as Himself
Jordan Maron as Principal Maron
Jessica Bravura as Ms. Bravura
Cory Crater as Himself
Setosorcerer as Jimmy
Brandon Ashur as Bashur
Jerome Aceti as Himself
Nick Barbierian as Himself
Jeff Bridges as Mayor Jeff Bridges
Bob Odenkirk as Dr. Herman
John Ratzenberger as Thundermuffin
Trey Parker as Squids/Mark Reznor/Gunner's Mate First Class Philip Dummy/Additional Voices
Matt Stone as Squids/Major Dummy/Additional Voices
Bryan Cranston as The President
Ben Mendelsohn as Lieutenant Ceph
Mckenna Grace as Arlene Renner / Inkona
Production
Release
The film was released on February 7, 2032.
Music
Henry Jackman returned from The Sky Movie to score the sequel.
Transcript
The Sky Movie 2/Transcript
Opening logos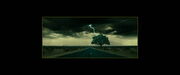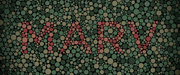 Critical reception
The film holds an approval rating of 97% on Rotten Tomatoes. On Metacritic, it holds a score of 92, indicating "universal acclaim".
Accolades
Trivia
Community content is available under
CC-BY-SA
unless otherwise noted.