is a special to during fun 20 Year Greatest Hits of Movie with Dorie from Magical Doremi in Movie 4 Fun in...Singsational Servants! a story of Christmas with Dorie and Pinkie Pie. The Fun Dorie with Students of Misora Elementary to be with...Pinkie Pie and her army of Pinkie Pies. to having Father create...Tombstone Org and her son brother Trumpet Top, to gets The Christmas of Singing Song. to sends his job get it back. to the brought back as the monsters of hallucinating & the spirit of six Orgs to be trick for Dorie. The Story Christmas Best of with...Dorie in Singsational Servants of the Misora Elementary Students. Fun Story Dorie Goodwyn and Pinkie Pie and Friends of Ponyville. released in Dec 4. Dorie Good Friend Deer Zord the Christmas Reindeer.
Characters in Album #4 Style Movie (Christmas Special)
Dorie Goodwyn
Pinkie Pie
Princess Shayla
The Students of Misora Elementary
The Army of Pinkie Pies
Twilight Sparkle
Rainbow Dash
Applejack
Fluttershy
Rarity
Big McIntosh
Apple Bloom
Father
Tombstone Org
Trumpet Top
The Imaginary Monsters
The Spirit of Six Orgs
Chuck Thorndyke
Zordon
Alpha 5
Locations
Church (Kids Praise 4 Movie Version)
DCFDTL's Mansion
Beach (Orchestral Maneuvers in the Park Episode Version & during the song "We're Singing Praisers")
Angel Grove Park (Episode 15 Version "Orchestral Maneuvers in the Park" & during the song "We're Singing Praisers")
SuperVillain SuperMarket (Cameo during the song "We're Singing Praisers")
Tombstone Org and Trumpet Top in Christmas Special (by CartoonFan1994)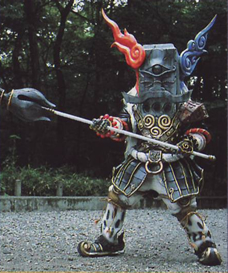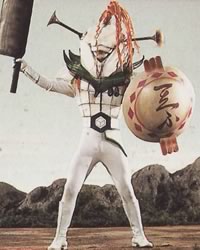 Fun Time - The Hallucinate Monsters & The Spirit of Orgs
The Students of Misora Elementary VS The Monsters of Singsational Servants! Best Christmas World of Time, From Master Org and Lord Zedd
and so the students fighting against the best of Christmas All real monsters, Autumn fights off with Camera Org. Josie fights off Bus Org. Todd fights off Turbine Org. Justin fights off with Freezer Org. Susie fights off as Samurai Org, David fights off with Karaoke Org. Carey fights off with Grumble Bee, Scooter fights off with Saliguana, Penny fights off with Fighting Flea, Hanson fights off with Soccadillo, Yamauchi fights off with Rhinoblaster, Juliet fights off with Mantis. Belinda fights off with Stag Beetle and finally a off best as Melissa fight off with Slippery Shark. to unfitting music as "We're Singing Praises".
The Monsters Surrounded as...Students of Misora Elementary & Battle Against The 2 Christmas Singer Monsters
The Monsters surrounded at The Misora Elementary Students to try them off the end of shocked. then all students fighting monsters to the insame & without a monster of Grumble Bee. Alpha 5 saids "there are no monsters anywhere". Students off into the Church & tell Chuck about his no monsters in the somewhere to meet Trumpet Top from Lord Zedd & making fighting the insame of the Imaginary Monsters. & finally...Master Org create Tombstone Org to create the destroy them of all over the world from the spirit of Orgs. to must defeat KND Father & get it back for Deer Zord & then to the back into action with Dorie & Pinkie only. fight combat as Tombstone Org & Trumpet Top to the two grow monsters to battle them meet plan Deer Zord must defeat 2 monsters of Christmas Singer. to call plan Wild Force Megazord to must defeat as...Tombstone Org with Deer Zord and finally...Wild Force Megazord defeater Trumpet Top. to won as...Dorie Goodwyn and Pinkie Pie. For Princess Shayla. to become...Singsational Servants.
"The End"