This article is about the credits for the 2020 animated Nick Jr. movie. To see the page of companies that worked on the movie, click here.
Here are the credits for the upcoming 2020 American-Canadian-British-French-German-Brazilian-Danish-Nordish-Chinese-Belgium-New Zealand-Irish-Indian-Spanish-South Africa-Italian 3D/CGI/2D traditional/flash hand-drawn animated Digitally animated family-comedy-drama-sci-fi-musical-adventure crossover film. The Nick Jr. Movie 2: The Ponyroo Adventure.
Opening Credits
Closing Credits
First Part of the Credits
Directed by
Jon Faverau
Steven Spielberg
Phil Lord
Chris Miller
Mike Mitchell
Michael Bay
Co-Directed by
D.A. Nichols
Abbey Thickson
Produced by
James L. Brooks
Dan Lin
Phil Lord
Christopher Miller
Roy Lee
Rob Heydon
Michael Bay
Jerry Bruckheimer
Jon Faverau
Co-Produced by
Shawn Levy
Paul King
Executive Producers
Harry Daw-Hunt
James Cameron
Bob Weinstein
D.A. Nichols
Abbey Thickson
Megan Ellison
Steven Spielberg
John Lasseter
Chris Wedge
Co-Executive Producers
Ridley Scott
Kathleen Kennedy
Frank Marshall
Charles Swenson
Written by
Jon Faverau
Screenplay by
Luc Besson
Story by
Steven Spielberg
Phil Lord
Christopher Miller
D.A. Nichols
Abbey Thickson
Harry Daw-Hunt
Based on The Nick Jr. Show Characters by
Tracey Moore
Score Composed by
Brian Tyler
Owl City
Daniel Scott
Hans Zimmer
A.R. Rahman
Songs Composed by
Phil Collins
The Wanted
Music Supervisor
Chris Bacon
Director of Photography
Jason Hopley
Tony Kim
Production Designers
Andy Bell
Susan Ross
Edited by
Lee Lewis
Paula Parker
Visual Effects Supervisor
Mark Andrews
Visual Effects Producer
Andy Lee
Feature Animation by
Animal Logic
Costume Designers
Paula Parker
Jacob Brown
Story Supervisor
Jason Katz
Layout Supervisors
Rasoul Azadani
Jean-Christophe Poulain
Animation Directors
Chris Bailey
Matthew O'Callaghan
Animation Supervisors
James Baxter
Eric Goldberg
Frans Vischer
Background Supervisors
Sunny Apinchapong
Doug Ball
Natalie Franscioni-Karp
Workbook Supervisor
Emil Mitev
Clean-up Animation Supervisor
Vera Pacheco
Inbetween Animation Supervisor
Kanako Sato
Scene Planning and Compositing Supervisor
Gina Bradley
Visual Consultants
Roger Deakins
Alexander McDowell
Raymond Zibach
Associate Producer
Gina Shay
Production Manager
Sean M. Murphy
Supervising Sound Editor
Matthew Wood
Sound Designers
Gary Rydstrom
Randy Thom
Re-Recording Mixers
Jim Bolt
Andy Nelson
Casting by
Jamie Sparer Roberts, C.S.A.
Ruth Lambert
Stephanie Klapper, C.S.A.
Canadian Casting by
Dayton/Walters Casting, C.S.A. C.D.C.
Canadian Casting Associate
Bob The Fish
UK Casting by
Michelle Guish
Gaby Kester
Starring The Voice Talents Of
Team Bunnings
Micheal Huang
Cary Huang
Nika Futterman
Nancy Cartwright
Dee Bradley Baker
Dwayne Johnson
Petyon List
Michelle Davis
Margot Robbie
Pete Christensen
Sarah Davis
Kate Dillon
Katherine Dillon
Jacob Brown
Grey DeLisle
Tara Strong
with
Michael Jordan
and
Jack Black
Second Part of The Credits
A
Warner Bros. Pictures
New Line Cinema
Disney
Touchstone Pictures
DisneyToon Studios
Sony Wonder
Columbia Pictures
Twentieth Century Fox
Madman Entertainment
Paramount Pictures
Universal Pictures
STX Films
Summit Entertainment
Europacorp
Zee Studios
Google
Amazon Studios
DreamWorks Pictures
StudioCanal
Netflix
Youtube
Lyca Productions
and
Entertainment One
presentation
In association with
Warner Animation Group
Metro-Goldwyn-Mayer
United Artists
Orion Pictures
Village Roadshow Pictures
Legendary Pictures
Pixar Animation Studios
Walt Disney Animation Studios
Warner Bros. Animation
HBO Films
Universal Animation Studios
DreamWorks Animation
Illumination Entertainment
Allspark Pictures
Frederator Studios
BlumHouse Productions
Fairview Entertainment
Perfect World Pictures
Entertainment Rights
Rights Entertainment
Universal Kids
Skydance Media
Canimation
Higorm Animation Studios
Paramount Players
Regency Enterprises
Yash Raj Films
Imagine Entertainment
Comedy Central Films
YouTube Red
Affirm Films
Good Universe
Shout! Factory Kids
The Jim Henson Company
H. Brothers
Tang Media Partners
21 Laps Entertainment
1492 Pictures
Hyde Park Entertainment
Image Nation Abu Dhabi
Rob Heydon Productions Inc.
Mediabiz International
Original Pictures Inc.
WWE Studios
Medusa Film
Blue Sky Studios
Alcon Entertainment
NicThic Productions
Village Roadshow Pictures
Castle Rock Entertainment
The Weinstein Company
Platinum Dunes
Media Rights Capital
and
TSG Entertainment
A Production Between
Sony Pictures Animation
Access Entertainment
Dune Entertainment
Play Tone
NBC Films
Walden Media
Jerry Bruckheimer Films
Annapurna Pictures
Castle Rock Entertainment
Reliance Entertainment
DMG Entertainment
Mediabiz Capital
HD Productions Srl
Frederator Studios
GK Films
Bad Hat Harry Productions
2DUX2
Insurge Pictures
Gary Sanchez Productions
KINOFILM
Endgame Entertainment
Film4
Lightworkers Media
Rideback
Lord Miller
Vertigo Entertainment
Nelvana
Corus Entertainment
Participant Media
Bad Robot Productions
Heyday Films
Lightstorm Entertainment
Gracie Films
Tamil Entertainment Television
4Kids Entertainment
Mandeville Films
Hasbro Studios
Mattel Creations
Alibaba Pictures
Scott Free Productions
Hit Entertainment
Sesame Workshop
The Kennedy/Marshall Company
Presented in association with
Nickelodeon Movies
Amblin Entertainment
ImageMovers
DHX Media
Screen Australia
Clearwater Animation
MTV Films
a
Jon Faverau
Steven Spielberg
Phil Lord
Mike Mitchell
Chris Miller
Michael Bay
film
THE NICK JR MOVIE 2: THE PONYROO ADVENTURE
Cast
(in Order of Appearance)
Mike
Nika Futterman
Lu
Nancy Cartwright
Og
Dee Bradley Baker
Team Bunnings
Themselves
Bubble, Leafy, Firey
Michael Huang
Spongy, Match, Rocky
Cary Huang
Blaze
Dwayne Johnson
Dora
Peyton List
Blue
Michelle Davis
Magenta
Margot Robbie
Moose A. Moose
Paul Christie
Zee D. Bird
Sarah Davis
Piper Gorgeousman
Kate Dillion
Ming Ming
Katherine Dillon
Penrod Mooch
Jacob Brown
Wubbzy
Grey DeLisle
Daizy
Tara Strong
Condy Eshanbaugh
Michael Jordan
Jillian Eshenbaugh
Jack Black
Linny
John Cena
Tuck
Jason Lee
Rod Roonavitch
Steve Carell
Pretty Hopps
Sharon Mann
Rusty
Kyle Harrison Breitkopf
Ruby
Tabitha St. Germain
Posie
Addison Holley
Huggabug
Jason Segel
Hazel
Amy Adams
Lavender
Anna Kendrick
Marshall
Drew Davis
Rocky
Stuart Ralston
Skye
Kallan Hooley
Zuma
Alex Thorne
Tracker
David Lopez
Side Table Drawer
Zachary Gordon
Mailbox
Tom Hanks
Molly
Hayden Pantierre
Gil
Drake Bell
Pail/Shovel
Chris Lee and Sofia Garcia
Slippery
Sean Hanley
Widget
Lara Jill Miller
Walden
Carlos Alazraqui
Joe
Donovan Patton
Steve
Steven Burns
Diego
Jake T. Austin
Seven
Charles Martinet
Lancelot/Weasel
Michael Dorn
I.R. Baboon
Charlie Adler
Additional Voices
Matt Adler
Steve Alterman
Emily Anderson
Jack Angel
Erica Beck
Robert Bergen
Steve Blum
Rodger Bumpass
Catherine Cavadini
Jennifer Darling
Brian T. Delaney
John Demita
Holly Dorff
Judi Durand
Dave Fennoy
Greg Finley
Jeff Fischer
Jessica Gee-George
Grant George
Todd Haberkorn
Jess Harnell
Barbara Iley
Lex T. Lang
David McCharen
Mona Marshall
Mickie McGowan
Mary-Linda Philips
Tracy Metro
Daran Norris
Bobbi Page
Patrick Pinney
Paige Pollack
David Randolph
Noreen Reardon
Evan Sabara
Kath Soucie
Aaron Spann
Melanie Spore
Andrea Taylor
Fred Tatasciore
Kirk Thornton
Kari Wahlgren
Debra Wilson
Michael-Leon Wooley
Billy West
D.A. Nichols
Abbey Thickson
Keith Dawkins
Jonathan Wilson
Jerry Park
Katie Sweet
Stunts
Stunt Coordinators
Tom Delmar
Nicholas Moore
Andy Bell
Sam Smith
Jason Williams
Matthew Anderson
Stunts
Mark Archer
James Cox
Bradley Farmer
Dean Forster
Nick Hobbs
Stewart James
Stunts Doubles
James Smith
Joshua Lee
Third Part of The Credits
Production Accountant
Andrea McCarthy Paul
Production Supervisor
Christopher Leahy
Production Licensing Supervisor
Jackson Lewis
Line Producer
Adrian Steel
CG Director
Scott Vanzo
CG Supervisors
Tarek Elaydi
Jason Reeves
Stereoscopic Supervisor
Sherin Varghese
Supervising Sound Designer
Randy Thom
Sound Designer
Gary Rydstrom
ILM Visual Effects Supervisors
Mark Curtis
Pablo Helman
John Knoll
ILM Animation Supervisor
Glen McIntosh
ILM Visual Effects Producer
Simon Kenny
Weta Senior Visual Effects Supervisor
Joe Letteri
Weta Visual Effects Supervisors
Dan Lemmon
Stephen Rosenbaum
Eric Saindon
Wayne Stables
Richard Taylor
R. Christopher White
Guy Williams
Erik Winquist
Weta Visual Effects Producer
Clare Burgess
Weta Animation Supervisors
Richard Baneham
David Clayton
Weta Animation Consultant
Andy Jones
Weta Animation Director
Daniel Barrett
Story
Storyboard Leads
Danelle Davenport
Hamish Grieve
Peter Ramsey
Ennio Torresan
Storyboard Artists
Kelly Asbury
Bryan Andrews
Jeff Biancalana
Bob Camp
Jeff Capobianco
Sherm Cohen
Caroline Cruikshank
Bob Davies
Darren Denlinger
Jed Diffenderfer
Don Dougherty
Derek Drymon
David Feiss
Eric Goldberg
Tim Hodge
Craig Kellman
David Krentz
Larry Leker
Johane Matte
Clayton McKenzie Morrow
Thomas A. Nelson
Bob Persichetti
Jason Plapp
John Puglisi
Eric Ramsey
Mitch Schauer
Frans Vischer
Simon Wells
Assistant Storyboard Artists
Cindy Banks Morrow
Ed Roberts
Storyboard Clean-up Artist
Alex Gatsis
Storyboard Consultant
David Silverman
Editorial
Associate Editors
Jessica Ambinder-Rojas
Jennifer Dolce
C.K. Horness
Joe Monteleone
Marcus Taylor
Joe Thygesen
First Assistant Editor
Rich B. Dietl
Second Assistant Editor
David M. Poole
Additional Editors
David Ian Salter
John Venzon
Visual Development
Lead Character Designer
Craig Kellman
Senior Character Designer
Mitch Schauer
Character Designers
Chris Appelhans
James Baxter
Andy Bialk
Sylvain Deboissy
Peter de Seve
Eric Goldberg
Carter Goodrich
Carlos Grangel
Dan Haskett
Jakob Hjort Jensen
Timothy Lamb
Nico Marlet
Ryan O'Loughlin
Simon Otto
Shane Prigmore
Jean-Francois Rey
Shannon Tindle
Frans Vischer
Lead Prop Designer
Chuck Puntuvatana
Prop Designer
David Lee
Lead Background Designer
Alex Dilts
Background Designers
Justin Thompson
Christopher Tsirgiotis
Visual Development Lead
Jim Martin
Visual Development Artists
Sunny Apinchapong
Chris Aguirre
Chris Appelhans
Andy Bialk
Max Boas
Jayee Borcar
Pascal Campion
Richie Chavez
Richard Daskas
Guillaume Fesquet
Natalie Franscioni-Karp
Todd Gibbs
Kory Heinzen
Ruben Hickman
Michael Humphries
Mike Inman
Samantha Kallis
Bill Kaufmann
Ronald A. Kurniawan
Paul Lasaine
Dominique R. Louis
Sam Michlap
Phillip Phillipson
Griselda S. Lemay
Jason William Scheier
Christian Schellewald
Armand Serrano
J. Michael Spooner
Pierre-Olivier Vincent
Zhaoping Wei
Nate Wragg
Michael Yamada
Felix Yoon
Layout
Layout Lead
Lorenzo Martinez
Layout Artists
James P. Alles
Robert Crawford
Alfred Cruz
Mick de Falco
Peter J. DeLuca
Ed Ghertner
Jason Hand
Daniel Hu
Clive Hutchings
Cynthia Ignacio
James Keefer
Matt Lee
Julio Leon
Hamilton Lewis
Gary Mouri
Mark Mulgrew
Robert J. St. Pierre
Chris Stover
Allen Tam
George Villafor
Doug Walker
Wallace Williamson
Jennifer Yuan
Bruce Zick
Workbook
Workbook Lead
James Beihold
Workbook Artist
Edward Ghertner
Animation
Lead Key Animators
Svend Gregori
Kuniko Yano
Key Animator
Martin Oliver
Lead Animators
Darlie Brewster
Anthony de Rosa
Bert Klein
Senior Animator
Uli Meyer
Animators
Manuel Almela
Cinzia Angelini
Dale Baer
James Baker
Tony Bancroft
Jared Beckstrand
Rune Bennicke
Travis Blaise
Julien Bocabeille
David Burgess
Wayne Carlisi
Roberto Casale
Michael Cedeno
Crystal Chesney
Jerry Yu Ching
Sandro Cleuzo
Stephane Coedel
Caroline Cruikshank
Bob Davies
Andreas Deja
Lou Dellarosa
Robert Espanto Domingo
Russ Edmonds
Rick Farmiloe
Steven Pierre Gordon
Mael Gourmelen
Antony Gray
Rodolphe Guenoden
Dan Haskett
Randy Haycock
Mark Henn
T. Daniel Hofstedt
Martin P. Hopkins
Steve Horrocks
James Hull
Jeff Johnson
Mark Koetsier
Alex Kupershmidt
Fabio Lignini
James Lopez
Mario J. Menjivar
Frank Molieri
Kevin O'Hara
Joe Oh
Jamie Oliff
Irene Parkins
Pierre Perifel
Scott T. Petersen
Philip Pignotti
John Pomeroy
Mark Pudleiner
Nik Ranieri
Jean-Francois Rey
William Salazar
Chris Sauve
Len Simon
Bruce W. Smith
Yoshimichi Tamura
Roger Vizard
Chris Wahl
Stevan Wahl
Bill Waldman
Andreas Wessel-Therhorn
Matt Williames
David A. Zaboski
Kathy Zielinski
Lead Key Assistant Animators
Emily Jiuliano
Chris Sonnenburg
Key Assistant Animators
Lieve Miessen
Vera Pacheco
Trevor Tamboline
Terry Wozniak
Lead Assistant Animator
Ed Roberts
Assistant Animators
Debra Armstrong
Margie Daniels
Tara Donovan
June Fujimoto
Cathlin Hidalgo
Todd Jacobsen
Jan Naylor
Ginny Parmele
Randy Sanchez
Dan Tanaka
Rough Inbetween Animation
Rough Inbetween Leads
Jan Naylor
Bob Percichetti
Rough Inbetweeners
Brad Condie
Chris Sonnenburg
Aliki Theofilopoulos
Background
Background Leads
Barry Atkinson
Emil Mitev
Raymond Zibach
Background Artists
Chris Appelhans
Barry Atkinson
Max Boas
Jayee Borcar
Pascal Campion
Richie Chavez
Richard Daskas
Guillaume Fesquet
Ruben Hickman
Michael Humphries
Mike Inman
Bill Kaufmann
Ronald A. Kurniawan
Paul Lasaine
Dominique R. Louis
Sam Michlap
Phillip Phillipson
Griselda S. Lemay
Jason William Scheier
Christian Schellewald
Armand Serrano
J. Michael Spooner
Pierre-Olivier Vincent
Zhaoping Wei
Nate Wragg
Michael Yamada
Felix Yoon
Clean-up Animation
Clean-up Animation Leads
Emily Jiuliano
Trevor Tamboline
Clean-up Animators
Debra Armstrong
Kathleen M. Bailey
Kendra Baxter
Rachel Renee Bibb
James Burks
Merry Clingen
Nicola Courtney
Margie Daniels
Frank Dietz
Marcia Dougherty
Kimberly Dwinell
Raymond Fabular
Aidan Flynn
Debbie Forster
Cynthia Jill French
June Fujimoto
Yelena Geodakyan
Susan Goldberg
Millet Henson
Cathlin Hidalgo
Dietz Toshio Ichishita
Todd Jacobsen
Myung Kang
Claudia V. Keene
Celinda S. Kennedy
Lureline Kohler
Anthony Koteh
Veronique Langdon
Jennie Langley
Susan Lantz
Tracy Mark Lee
Kellie D. Lewis
Patricia Billings Malone
Helen Michael
Lieve Miessen
Yoon Sook Nam
Jan Naylor
Brett D. Newton
Doug Ninneman
Stephanie Olivieri
Don Parmele
Ginny Parmele
Eric Pigors
Domingo Rivera
Jacqueline M. Sanchez
Daisy Schofield
Natasha Selfridge
Richard Smitheman
Mac Spada
Alexa Summerfield
Philip Sung
Dan Tanaka
Marianne Tucker
Miri Yoon
Inbetween Animation
Inbetween Animation Leads
Mike Demur
Jan Naylor
Inbetween Animators
Kayn Garcia
Keiko Watanabe
Hiromasa Yonebayashi
Visual Effects
Visual Effects Leads
Peter DeMund
Yancy Lindquist
Brice Mallier
Visual Effects Artists
David Bossert
Alex Gatsis
Steven Fahey
David Lipton
Ali Ries
Scott Santoro
Dan Turner
Visual Effects Layout Artists
John Dillon
David Lee
Brice Mallier
Visual Effects Animators
John Allan Armstrong
Sean Applegate
John Bermudes
Bob Bennett
Allen Blyth
Brent Boggs
Felipe Cerdán
John Dillon
Ty Elliot
Dee Farnsworth
Noe Garcia
Al Holter
Jeff Howard
Michael Cadwallader Jones
Cynthia N. Knizek
Susanna Luck
Dan Lund
David Lyons
Rosanna Lyons
James Mansfield
John MacFarlane
David Mildenberger
Rodd Miller
Mark Myer
Kevin O'Neil
Masa Oshiro
Kathleen Quaife-Hodge
Van Shirvanian
Jeff Topping
Phillip Vigil
Visual Effects Assistant Animators
Lee Crowe
Jay Shindell
Van Shirvanian
Visual Effects Clean-up Animator
Dietz Toshio Ichishita
Visual Effects Inbetween Animator
Kuniko Yano
Compositing
Compositing Lead
Claire Williams
Compositing Artists
Torien Blackwolf
Ross Blocher
Dennis Bonnell
Stephane Coedel
Darrin Drew
George "Bingo" Ferguson
Louie C. Jhocson
Dan C. Larsen
Beth S. Morris
Rick Moser
Helen O'Flynn
Jason Plapp
Scott Rossman
Dave Scarpitti
Edwin S. Shortess
Colin Sittig
Doug Tiano
CGI Animation
CG Leads
Rex Grignon
Jason Schleifer
CG Asset Lead
Alex Cheparev
CG Modeling Artists
Stefan Bredereck
Guillaume Champagne
Eric Cowan
Grahame Curtis
Adam Klein
Dirk Mauche
Dominic Piché
Robert Rioux
Andrew Ritchie
Yoshiya Yamada
CG Texturing Artists
Stefan Bredereck
Eric Cowan
Grahame Curtis
CG Rigging Artists
Stefan Bredereck
Grahame Curtis
Andrew Ritchie
CG Layout Lead
Chris Stover
CG Layout Artists
Francis Bernard
Ummi Gudjonsson
Alexandre Ménard
Andrew Ritchie
CG Animation Lead
Brent M. Bowen
CG Animators
Grahame Curtis
Harry Eisenstein
Ed Ghertner
David Hansen
Adam Klein
Antoine Moulineau
Andrew Ritchie
Jonah West
CG Lighting Lead
Hanzhi Tang
CG Lighting Artists
Jonathan Alenskas
Francis Bernard
Roberto Clochiatti
Benjamin Jones
Tibor Kovacs
Saurabh Maurya
Dan Mayer
Alexandre Ménard
Antoine Moulineau
Geoff Pedder
Richard Pritchard
Chris Ryan
Yoshiya Yamada
CG Compositing Lead
Saurabh Maurya
CG Compositing Artists
Stefan Bredereck
Austin Hiser
Tibor Kovacs
Michael Ralla
Til Strobl
CG Visual Effects Lead
Mark Edwards
CG Visual Effects Artists
Stefan Bredereck
Romain Buignet
Jonah West
CG Visual Effects Animators
Stefan Bredereck
Christian Evans
Todd Sheridan Perry
CG Technical Direction Lead
Balazs Kiss
CG Technical Director
Grant Vicklund
CG Rendering Lead
Antoine Moulineau
CG Rendering Artists
Roberto Clochiatti
Benjamin Jones
Scene Planning
Scene Planning Lead
Mark Allan Henley
Scene Planners
Thomas Baker
Dennis Bonnell
Annamarie Costa
Darrin Drew
George "Bingo" Ferguson
Louie C. Jhocson
Dan C. Larsen
Beth S. Morris
Helen O'Flynn
Jason Plapp
Richard T. Sullivan
Digital Ink & Paint
Digital Ink & Paint Lead
Sarah Jane-King
Digital Ink & Paint Markup
Lisa Leonardi-Knight
Digital Ink & Paint Artists
David Karp
Teri McDonald
Beth S. Morris
Digital Ink & Paint Checker
Makiko Yamanaka
Animation Check
Animation Check Lead
Gina Bradley
Animation Checkers
William Bemiller
Susan Burke
Gina Evans
George "Bingo" Ferguson
Chuck Gefre
Glenn Higa
Louie C. Jhocson
Esther H. Lee
Jan Naylor
Helen O'Flynn
Justin Schultz
Edwin Shortess
Richard T. Sullivan
Final Check
Final Check Lead
Pat Sito
Final Checkers
Dennis Bonnell
Misoon Kim
Helen O'Flynn
Second Unit
Director of Photography
Patrick Loungway
Production Coordinator
Michael Fossat
First Assistant Directors
Andrew Robinson
James Bitonti
Second Assistant Director
Misha Bukowski
Third Assistant Director
Aric Dupere
Key Set Production Assistant
Lance Resch-Anger
Set Production Assistant
David Bush
Script Supervisor
Christine Lalonde
"A" Camera Operator
Don McCuaig
"B" Camera Operator
Robin Forst
First Assistant Camera
Douglas Pruss
Doug Lavender
Second Assistant Camera
Rich Sinclair
Raj Sangha
Cynthia Greer
Costume Supervisors
Lise Hache
Summer Eves
Makeup Artists
Jayne Dancose
Fay Von Schroeder
Hair Stylist
Ian Ballard
Chief Lighting Technician
Cory Hodson
Best Boy Electric
Fred Wilson
Key Grip
Tony Whiteside
Best Boy Grip
Matt Almas
Dolly Grip
Russell Hawkes
Sound Mixer
Eric Lamontagne
Boom Operator
Graham Crowell
Video Assist
Casey MacIntyre
Production Office Coordinator
Evangeline Morgan
Production Assistant
Beau Ferris
On-Set Dresser
Chad Chilibeck
Property Master
David Dowling
Assistant Property Master
Spencer Louttit
Aerial Coordinator
Fred North
Aerial Directors of Photography
Anna J. Foerster
Hans Bjerno
Serbia Unit
Production Services by
Clockwork Film
More coming soon!
Australia Unit
Coming soon!
Canada Unit
Coming soon!
New Zealand Unit
Coming soon!
France Unit
Coming soon!
Germany Unit
Coming soon!
Industrial Light & Magic Crew
Visual Effects and Animation by
Industrial Light & Magic
A Lucasfilm Ltd. Company
Additional Visual Effects Supervisors
Dan Seddon
Jason Smith
Visual Effects Executive Producer
Jill Brooks
Visual Effects Art Director
Yanick Dusseault
Visual Effects Associate Producer
Laurel Montgomery
CG Supervisor
Tim Nassauer
Compositing Supervisor
Ryan B. Clarke
Layout Supervisor
Richard Enders
Creature Supervisor
Malcolm Thomas-Gustave
Creature Model Supervisor
Lana Lan
Texture Supervisor
Martin Murphy
Digital Paint & Roto Supervisor
Alan Travis
Lighting Supervisor
Bora Dayioglu
Crowd Supervisor
Sam Willing
Visual Effects Editors
Nic Anastassiou
Lorelei David
Visual Effects Assistant Editor
Katrina Taylor
Lead Digital Artists
Michael J. Allen
Christopher Balog
Krishnamurti Costa
Alison Farmer
David Fish
Ryan Gillis
Chris Havreberg
Sherry Hitch
Michal Kriukow
George Kuruvilla
Frankie Kwak
Adam Lee
Votch Levi
Loo Kim Lim
Daniel Lobl
Shawn Mason
Gaelle Morand
Carlos Munoz
Patrick T. Myers
Richard Oey
Joshua Ong
Jakub Pistecky
Ashwin Ram
Greg Salter
John Walker
Wade Wilson
Digital Artists
Janice Tan A.L.
Daniil Alikov
Matt Anderson
Arild Anfinnsen
David Apgar
Alberto Martinez Arce
Seung Yeop Baek
Randall Bahnsen
Eileen Bai
Joe Bailey
Kevin Bell
Nestor Benito Fernandez
Thomas Bevan
Pierre Bonnette
Goncalo Cabaca
Daniela Calafatello
Isai Calderon
Genevieve Camilleri
Daniel Frade Castaneda
Fanny Chan
Gene Chee
Zang S. Chen
Yasmine Cheng
Peter Chesloff
Gan Sze Ching
Jung Yoon Choi
Kathy Choi
Craig Christian
Marko Chulev
Joe Chye
Michael Clemens
Mickael Coedel
Emanuele Comotti
Michael Corcoran
Jaume Creus
Chris Crowell
Dave Dally
Amy Davis
Michael DeBeer
Mark Della Rossa
Mathieu Di Muro
Roland Dobson
Christopher Doerhoff
Khong Li Dong
Kim Dongsoo
Hannes Doornaert
Anand Dorairaj
Robert Dorris
John Doublestein
Adam Ely
Jared Embley
Raul Essig
Kwek Felder
Dan Finnegan
Brian Flynn
Cameron Folds
Carl Henrich Fong
Nihal Friedel
David Fuhrer
Adam Gailey
Ronny Gani
Robb Gardner
Saw Ronald Hay Gay
Brian Gee
Brian Giacoppo
Angela Giannoni
Mat Gilson
David Gottlieb
Lee Graft
Frank Gravatt
Branko Grujcic
Nicholas Tey Kai Guan
Scott Gudahl
Jesus Guijarro Piñal
Juan José Güiraldes
Alvin Gunawan
Sam Gutentag
Yair Gutierrez
Alexis Hall
Ethan Lim Swee Hao
Wendy Hendrickson
David Hirschfield
Bryan Horvat
Jen Howard
Dave R. Howe
Jessica Hsieh
Natapon Huangsakuncharoen
Alex Huguet Paredes
Tan Jinng Hwee
Brad Isdrab
John Iskandar
Jiri Jacknowitz
Rohit Jain
Zaini Mohamed Jalani
Seung Ryong Jeon
Yoon Sung Jeong
Germaine Phoo Hui Jun
Samuel Chew Junyan
Samuel Christian Kambey
Liching Keh
Alex Kim
Stephen King
Oliver Kirchhoff
Alexander Koehl
Kenneth Koh
Atsushi Kojima
Robert Kosai
Justin Kosnikowski
Heath Kraynak
Martin Viktor Kulig
Oseong Kwon
Khaled Labidi
Kai-Hua Lan
Niña Laureles
Dennis Lee
Matt Lee
Jordan Levitt
Todd Liddiard
Christian Liliedahl
Boon-Yik Lim
Tang Lai Lin
Andreu Lucio Archs
Lo Wai Lun
Tony Lyons
Stu MacRae
Tia Marshall
Lars Martinsson
Jonathan J. McCallum
Will McCoy
Chris McCrowe
Brandon McNaughton
Scott Mease
Gustav Melich
Chelsea Khoo Hui Ming
Chan Yuk Leung Mo
Chris F. Moore
Douglas Moore
Alex Murtaza
Elona Musha
Kathrin Julia Müller
Naren Naidoo
Jebb Ng
Sachio Nishiyama
Ben O'Brien
Kim Ooi
Gurpreet Pannu
JungYun Park
David Pate
Neeraj Pattani
Daniel Pearson
Henry Peng
William Lim Yee Peng
John Pettingill
Diego Piccinato
Ian Plumb
GV Prashanth
Gabriela Pruszkowska
Simon Rafin
Abdul Hafiz Ramli
Michael Ranalletta
Jay Rennie
Diego Riestra Olguin
Andrew Ritchie
Tavis Roberts
Petr Rohr
Harrison Rutherford
Olivier Ryard
Khet Yee Sang
Roman Schmidt
Sam Schwier
Sheldon Serrao
Andrew Savchenko
Behnam Shafiebeik
Sam Shah
Gina Phoo Hui Shan
Neo Jiet Shern
Dave Shirk
Shawn Sun Shiyu
Ziad Shureih
Chong Kian Shyang
Alfonso Sicilia
Huang Shicong
Stephan Skorepa
Ryan Sluman
Vaughn Smith
Vincent Sng
Benjamin Soh
Kasy Stein
Derek Stevenson
Michael King Sutanto
Alex Szeto
Aleksander Szkudlarek
Lionel Taillens
Jeffery Tan
Roy Tan
Alex Tang
Donna WY Tang
Renald Taurusdi
James Tavet
Teo Hong
Panat Thamrongsombutsakul
Woo Ying Tong
James R. Tooley
Greg Towner
Alex Tropiec
Doug Tubach
Katrina Tung
Lee Uren
Pau Viladot
Aylwin Villanueva
Melanie Walas
Mathieu Walsh
Waikit Wan
Mengdi Wang
Tim Ward
David Weitzberg
Neha Wickramasekaran
Kyle Winkelman
Robin Witzsche
Nora Wixom
Jeff Wolverton
Don Wong
Edmund Wong
Eric Wong
Mike Wood
Kevin Li Xiao
Keiji Yamaguchi
Yap Hon Wui
Cheong Tsae Yen
Luk Wing Yi
Long Yinghan
Adom Yip
Oh Zheng Yong
Serhii Yurskyi
Douglas Zablocki
Rita Zimmerman
Lenka Zuckova
Visual Effects Production Manager
Georgia Smith
Visual Effects Associate Production Managers
Dan Cortez
Justine Lam
Visual Effects Concept Artists
Luis Carrasco
Karl Lindberg
Brett Northcutt
Tyler Scarlet
Michael Sheffels
Visual Effects Production Coordinators
Jiyeon Bae
Jena Bodell
Anthony Cabrera
Irene Cai
Kelsey Davidson
Alexandra Greene
Shivani Jhaveri
Linli Lim
Anna Mabarak
Ally Miller
Jeen Yee
Koh YiShan
Liew Mei Yun
Visual Effects Production Assistants
Bailey Crowder
Llewellyn Littlemore
Kimberly Mucha
Jiahui Wee
Visual Effects Production Support
Kim Bianco
John Colt
Bridget Dash
Rebecca Forth
Roderick Fransham
Marjorie Grannan
Jessica Hardy
Sean Idol
Nancy Israel
Lin Yuan Jing
Tioranu Jingqin
Chow Yew Kay
Frank La Monaca Deb Letner
Wu Liqun
Mark Marcin
Lee McKeown
Lea Morement
Jarod Moschenross
Michael Mueller
Nick Mulrean
Winston Ng
Lindsay Oikawa
Denise On
Hanna Jane Price
Teo Chay Teng Rebecca
Carlo Ruiz
Martin Sacramento
Catherine Senger
Alannah Shaffer
James Spadafora
Douglas Thomas
Georgie Uppington
Maureen Uribe
Trevor Walker
Haili Wells
Technology
Trent Bateman
Zhou Bin
Stephen Bowline
Kelsey Charlton
Matt Cong
Joseph Japril Cudilla
Adrian Diaconu
Ron Fedkiw
Nicole Galaz
Jason Geiger
David Higgins
TJ Jerry
Marty Miramontez
Kaz Mori
Greg Newman
Kaori Ogino
Mok Kar Poh
Akanksha Sahu
Sandip Kumar Shukla
Marvin Vasquez
Glen Wong
ILM Executive Staff
Khuyen Dang
Cassandra Kaiser
Randal Shore
Jessica Teach
Mark Thorley
Amber Wong
Weta Digital Crew
Visual Effects and CGI Animation by
Weta Digital Ltd.,
Wellington, New Zealand
Motion Capture Supervisor
Dejan Momcilovic
Digital Effects Supervisor
Guy Williams
Digital Effects Producer
Marvyn Young
Modeling Supervisor
Marco Revelant
Creature CG Supervisor
Dana Peters
Creature Art Director
Gino Acevedo
Shaders Supervisor
Martin Hill
Head of Digital Imaging
Pete Williams
Head of Layout/Animation Technology
Shawn Dunn
Digital Imaging Supervisor
Nick Booth
Massive Environment Supervisor
Jon Allitt
Rotoscope Supervisor
Sandy Houston
Texturing Supervisor
Tom Mikota
Digital Paint Supervisor
Quentin Hema
Shots Research and Development Supervisor
Nick McKenzie
Chief Technology Officer
Paul Ryan
Head of Compositing
Matt Welford
Compositing Supervisor
Charles Tait
Visual Effects Executive
Robin Prybil
Effects Animation Supervisor
Kevin Romond
Head of Research and Development
Sebastian Sylwan
Camera Supervisor
Lee Bramwell
Senior Research and Development Software Developer
Luca Fascione
On-Set Production Manager
Hannah Bianchini
Lead On-Set Visual Effects Technical Director
Matt Sloan
Senior On-Set Visual Effects Technical Director
Stan Alley
On-Set Visual Effects Technical Director
Jake Cenac
Pre-Production CG Supervisor
Matt Aitken
On-Set Surveyor
Brian McMillin
Pre-Production Manager
Mara Bryan
Visual Effects Pipeline Supervisor
Lance Lones
Motion Capture Pipeline Supervisor
Philip Boltt
Senior Production Managers
Clare Burgess
Kevin L. Sherwood
Annette Wullems
Visual Effects Art Director
Michael Pangrazio
Creature Simulation Supervisor
Andrea Merlo
Facial Team Lead
Jeff Unay
Water Team Lead
Christoph Sprenger
Shots Production Manager
Kristina Flach
Digital Colorist
Joerg W. Bungert
Assistant Digital Colorist
Alexandra Lanzensberger
Animation Production Manager
Nicky Muir
Special Projects Supervisor
Mark Sagar
CG Supervisors
Shadi Almassizadeh
Simon Clutterbuck
Dan Cox
Eric Fernandes
Graeme Demmocks
Allen Hemberger
Sebastian Marino
Matthias Menz
Keith F. Miller
Alessandro Mozzato
Sergei Nevshupov
Mike Perry
Thrain Shadbolt
Roger Shortt
Kevin Andrew Smith
Mark Tait
Modeling
Lead Modelers
Florian Fernandez
Roja Huchez
Paul Jenness
James Ogle
Pascal Raimbault
Rainer Zoettl
Senior Modelers
Jung Min Chang
Simon Cheung
Nicholas Gaul
Cajun Hylton
Niklas Preston
Richard Raimbault
John Stevenson-Galvin
Modelers
Matt Bullock
Kurt Butler
Hamza Butt
Djordje Cakovan
Cedric Enriquez Canlas
Adrian Chan
Leslie Chan
Andrei Coval
Nathan Farquhar
Matt Fitzgerald
Makiko Handa
Cajun Hylton
Yasmin Khudari
Brook Kievit
Sun Jin Lee
Eung Ho Lo
Thomas Lo
Ruth-Anne Loveridge
Andreas Maaninka
Maurizio Memoli
Kaori Miyazawa
James Moore
Bo Mosley
Daniel Goncalves Moy
Andreas Tandy Nehls
Niklas Preston
Jay Renner
Jose Samson
Sam Sharplin
Gershom Sissing
Justin Steel
Matteo Stirati
Matsune Suzuki
Shannon Thomas
Pär Tingström
Michael Todd
Phil Van Der Reyden
Robert Vignone
Andreja Vuckovic
James Willingham III
Nicholas Wilson
Clare Woodford-Robinson
Pablo Ángeles Zuman
Lead Facial Modeler
Gustav Ahren
Senior Facial Modelers
Gustav Ahren
Jinwoo Lee
Peter Syomka
Facial Modelers
Gustav Ahren
Alessandro Bonora
Andrei Coval
Ramahan Faulk
Mark Haenga
Roja Huchez
Yasmin Khudari
Maurizio Memoli
Howard Sly
Matteo Stirati
Creatures
Lead Creature Code Developer
James Jacobs
Lead Creature Facial Technical Director
Stephen Cullingford
Creature Facial Technical Director
Marco Barbati
Creature Set-up Artist
Marco Vidaurre
Creature Pipeline Technical Director
Sindharmawan Bachtiar
Lead Creature Technical Directors
Julian Butler
Glen Christie
Lonnie Kraatz
Matthew Muntean
Eric Tang
Senior Creature Technical Directors
Christine Arboit
Felix Balbas
Aaron Holly
John Homer
Jens Schwarz
David Short
Creature Technical Directors
Marco Barbati
Lorenzo Basurto
Rufus Blow
Adam Cobabe
Johann Francois Coetzee
David Feuillatre
James Gambell
Eduardo Graña
Nick Hamilton
Radford Hurn
Gios Johnston
Lonnie Kraatz
Jon Lemmon
Laura Lumpuy Nicolas
Oleg Magrisso
Peter Megow
Christopher Daniel Meyer
Ron E.J. Miller
Sunny Teich
Malcolm Thomas-Gustave
Eli Tucker
René Van De Poel
Marco Vidaurre
Roger Wong
Vincent Yan
Matthias Zeller
Texturing
Lead Texture Artists
David Abbott
Jessica Cowley
Michael Cox
Bradford Decaussin
Lina Toy Line Hum
Po Yuen Kenny Lam
Keven Norris
Ula Rademeyer
Hillary Yeo Tze Ann
Senior Texture Artists
Georgy Arevshatov
Mia Askew
Kathleen Beeler
Myriam Catrin
Bradford Decaussin
Nikki Hayley-Hughes
Lina Toy Line Hum
Mel James
Ben Nightingale
Raine Reen
Anne Ritter
Masaya Suzuki
Christopher Welch
Piotr Fox Wysocki
Hillary Yeo Tze Ann
Texture Artists
Raine Anderson
Jane Apthorp
Georgy Arevshatov
Elisabeth Arko
Robert Baldwin
Ned Barraud
Kathleen Beeler
Jennifer Bloomfield
Katreena Erin Bowell
David Brunette
Samuel Doyle
Ryan Duncan
Alison Farmer
James Furlong
Lauren Manuel
Garcia Carro
Danny Geurtsen
Belinda Griffiths
Nikki Hayley-Hughes
Ngoc Heng
Richard Hopkins
Gareth J. Jensen
Byung Gun Jung
Laure Lacroix
Po Yuen Kenny Lam
Zoe Lord
Ben Nightingale
Torbjörn Olsson
David Owen
Justine Sagar
Grace Stephens
Shar Stewart
Petra Steuben
Nataliya Tsyganok
Kara Vandeleur
Sarah E. Wilson
Jasmine Wong
Piotr Fox Wysocki
Mark Young
Texture Pipeline Technical Directors
John William Harnagel
Collin Maxfield Parrish
Adam Shelton
Layout
Lead Layout Artist
Olaf Skjenna
Senior Layout Artist
Sarath Madhavan
Layout Artist
Debbie Langford
Lead Layout Technical Directors
Shweta Bhatnagar
Barbara Busch
William Dwelly
Olaf Skjenna
Senior Layout Technical Directors
Shweta Bhatnagar
Scott Eade
Mark Pullyblank
Olaf Skjenna
Jacob Stephens
Layout Technical Directors
Ryan Arcus
Shweta Bhatnagar
Glen Bramley
Shaun Friedberg
Peter Godden
Martin Grözinger
Debbie Langford
Simon Legrand
Ruth-Anne Loveridge
Sarath Madhavan
Simon Millanta
Christopher Mills
George Edward Oliver, Jr.
Rob Ormond
Stephen Painter
Vidya Raman
Jennifer Scheer
Olaf Skjenna
Adam Slater
Jonas Sperl
Wayne Traudt
Rob Zohrab
Assistant Layout TDs
Jacob Barrow
Michael John Briden
Evan Christie
Craig D. Clarke
James Dee
Rachel E. Herbert
Teresa L. Hooper
Jeremy McKenzie
John McMechan
Garrett Winters
Animation
Lead Animators
Daniel Barrett
Alexander Burt
Michael Cozens
Jan Philip Cramer
Ben Forster
Robyn Luckham
Sarath Madhavan
Matthew Riordan
Senior Animators
Michael Aerni
Elisabeth Arko
Alvise Avati
Graham Binding
Andrew Calder
Nick Craven
Scott Dace
Tom Del Campo
Richard Dexter
Kevin Estey
Oliver Exmundo
Aaron Gilman
Victor Huang
Todd Labonte
Shahar Levavi
Greg Lewis
Jee Young Park
Mark Pullyblank
Eric Reynolds
Matthew Riordan
Jalil Sadool
Jason Snyman
John Sore
Mike Stevens
Paul Story
Dennis Yoo
Daniel Zettl
Animators
Michael Aerni
Elisabeth Arko
James Bennett
Djordje Cakovan
Peter Chen
Gerald Clevy
Simeon Duncombe
Austin Eddy
Neil Glasbey
Toby Michael Haruno
Marchand Jooste
Patrick Kalyn
Anthony McIndoe
Robert Macintosh
Sarath Madhavan
Jonathan Paquin
Mark Pullyblank
Brett Purmal
Stephan Remstedt
Jance Rubinchik
Ben Sanders
Andrew Silke
Mark Stanger
Timothy Stevenson
Danny Testani
Lindsay Thompson
James Willingham III
Daniel Zettl
Senior Animation Technical Directors
Shaun Friedberg
Keith Lackey
Animation Technical Directors
Juan Antonio Amblés
Derrick Auyoung
Regina Paula Cachuela
Taylor J. Carrasco
Shaun Friedberg
Jeremy Hollobon
Orlando Meunier
Lori Smallwood
Taisuke Tanimura
Technical Direction
Lead Technical Directors
David Basalla
Thelvin Tico Cabezas
Mark Gee
Alex Hessler
Changeui Im
Jean Matthews
Jeremy Pickett
Frank Anthony Sabia, Jr.
Alan Woods
Senior Technical Directors
Mikael Hakansson
Hiroaki Muramoto
Technical Directors
Mark Davies
Darren A. Mosher
Assistant Technical Directors
Kate Adams
Rebecca Asquith
Simon Baker
Bryn Bayliss
Hamish Beachman
Brittany Bell
Paula Bell
Dudley Birch
Helen Blake
Andrew D.W. Brown
Yi-Hsuan Kent Chiu
Andrea Christie
Alessandro Costa
Nathan Dawson
Tim Douglas
James Doyle
Oliver Ferguson
Nikolas Filer
Jeremy Fort
Kenneth Garcia
Alessandro Gobbetti
Jaimee Godinet
Deepak Gupta
Yoshihiro Harimoto
Matthew Hicks
Julie Holmes
Chris Husson
Alexandra Lanzensberger
Chet Leavai
Seong Kyun Lee
Jim Longhurst
Daniel Lynch
Keith MacGowan
Greg McKinley
Daisuke Maki
Richard Mason
Hitesh Kumar Mehra
Daniel Meighan
Nikora Ngaropo
Greg Notzelman
Johnny Parsons
Sam Prebble
Eddy Purnomo
Timothy Scollard
Cam Barrett Smith
Kieran Smith
Rosalind Stratton
Andrew R.E. Taylor
Xiao Tian
Riaan Underwood
Chris Walker
Ed Wilkie
Fraser John Wilkinson
Lighting
Lead Lighting Artist
Frank Dürschinger
Lighting Artists
Corey Bedwell
André Braithwaite
Frank Anthony Sabia, Jr.
Additional Lighting Artist
Eric Fernandes
Lead Lighting Technical Directors
Phil Barrenger
Frank Dürschinger
Nick Epstein
Mark Gee
Chris George
Alex Hessler
Balazs Kiss
Miae Kang
Hiroaki Muramoto
Jane O'Callaghan
Gaku Tada
Senior Lighting Technical Directors
Sandip Kalsy
Ryan Leasher
Daniele Tosti
Lighting Technical Directors
Adel Abada
Johan Aberg
Imran Ahmed
Tony Alexander
Romain Arnoux
Michael Baltazar
Mark Barber
David Basalla
Kelly Bechtle-Woods
Corey Bedwell
Hamish Bell
Hitesh Bharadia
Brian Blasiak
Jorge Bobadilla, Jr.
Albert Bonnefous
Matthew T. Bouchard
André Braithwaite
Jessica Braun
Loren Brookes
Simon Brown
Dhyana Brummel
Robert Byrne
Ben Campbell
Keanan Cantrell
Jeff Capogreco
Tim Catchpole
Amy Christensen
Rhys Clapcott
Roberto Clochiatti
Peter Connelly
Graham Cristie
Alexia Cui
Joanna Davison
Tamir Sammy Diab
Marco Di Lucca
Colin Doncaster
Curtis Edwards
Samuel Edwards
Hassan El Youbi
Steve Evans
Jason Fleming
Nicola Fontana
Robert A.D. Frick
Jason Galeon
Stefan Galleithner
François Gendron
Kenneth C. Gimpelson
Marnie Goodman
Brian Goodwin
Nick Grace
Anne Hall
Jason Hannen-Williams
Niles Heckman
Gg Heitmann
Sam Hodge
Daniel Hornick
Nickie Huai
Katherine Hurst
Changeui Im
Myles Elliott Jackson
Nathan Johnson
Amanda Johnstone
Samson Kao
Michael Kennedy
Steven Anthony Khoury
Adam King
Susie May Kleis
Manfred Kraemer
Donna Lanasa
Phillip Leonhardt
Lance Lones
Jake Lee
Mingzhi Victor Lin
Kimberley Liptrap
Chishan Liu
Brett McConnell
Daniel Macarin
Aron Makkai
Jean Matthews
Christoph Matthiesen
Gagan Mehta
Luke Millar
Richard John Moore
Giuseppe Motta
Alessandro Mozzato
Daryl Munton
Alfred Mürrle
Marcell Nagy
Serena Rainbow Naramore
Jennifer Nona
Mark Norrie
Greg Notzelman
Helen Paul
Geoff Pedder
Nicolas Petit
Jeremy Pickett
Olivier Pinol
Arun Ram-Mohan
Pavani Rao
Saul Reid
Arkadiusz Rekita
John Roberts-Cox
Dylan Robinson
Alan Rosenfeld
Ai Saimoto
Alessandro Saponi
B. Durant Schoon
Michael Slater
Daniel Smith
Frederic Soumagnas
Bill Spradlin
Rainer Stolle
Prapanch Swamy
Jonathan S. Swartz
Raqi Syed
Peter Szewczyk
Ben Thompson
Olivier Van Zeveren
Dan Wade
Sean Noel Walker
Tim Ward
Malcolm Wright
Chris Young
Joyce Young
Fabio Zangla
Mohand Zennadi
Junior Lighting Technical Director
Filippo Paganoni
Assistant Lighting Technical Director
Navinsk
Shader Writing
Lead Shader Writers
Mathias Larserud
Raphael Matto
Shader Writers
Marc Cooper
Rémi Fontan
Nikolay Gabchenko
Dmitri Krasnokoutski
Nic Marrison
Raphael Matto
Michael O'Neill
Hunter Parks
Oleksiy Puzikov
Amir Shachar
Glen Sharah
Toshi Shiozawa
Robert Shrider
Holger Spill
Andrew Whittock
Jedrzej Wojtowicz
Effects
Lead Effects Artists
Chris George
Allen Hemberger
Francois Sugny
Senior Effects Artist
Eric Grimenstein
Effects Artists
Jayandera Danappal
Kenneth C. Gimpelson
Effects Animator
Kawaldeep Singh
Lead Effects Technical Director
Hiroaki Muramoto
Senior Effects Technical Directors
Sam Bui
Mark Davies
Chris Edwards
Zachary Franks
Christian Hipp
Radford Hurn
Sandip Kalsy
Jason Lazaroff
Alex Nowotny
Heribert Raab
Olivier Soares
Effects Technical Directors
Mariano Blanc
Dhyana Brummel
David Caeiro Cebrian
Jayandera Danappal
Rahul Deshprabhu
Will Elsdale
Pierre Grage
Martin Halle
Florian Hu
Ayako Kuroda
Ronnie Menahem
John A. Patterson
Garry Runke
Kawaldeep Singh
Francois Sugny
Andreas Vrhovsek
Assistant Effects Technical Director
John A. Patterson
Water Technical Directors
Robert Marshall Cheatham
Rahul Deshprabhu
Tim Ebling
Eric Grimenstein
Marcus Nordenstam
Anton Ognyev
Luis Pages
Heribert Raab
Julia Retson
Diego Trazzi
Massive Department
Lead Massive Technical Director
Geoff Tobin
Massive Technical Directors
Reza Ghobadinic
Gregory N. Wilton
Compositing
Lead Compositors
Norman Cates
Paul Conway
Areito Echevarria
Timothy Hey
Matt Holland
Robin Hollander
David Houghton Williams
Ben Morgan
Steve McGee
Steve McGillen
David Phillips
Paul Redican
Mark Richardson
Karim Sahai
Christoph Salzmann
Caterina Schiffers
Senior Compositors
Colin Alway
Simon Jung
Michael Lanzensberger
Saki Mitchell
Cameron Smith
Charles Tait
Compositors
Holly Acton
Sergio Ayrosa
Niki Bern
David Brunette
Julian Bryant
Sonia Calvert
Ean Carr
Scott Chambers
Gemma Cooper
Steve Cronin
Peter Demarest
Gareth Dinneen
Brett Dix
Erich Eder
Geoff Hadfield
Ed Hawkins
Kory Martin Juul
Michael Lanzensberger
Rich McBride
Alberto Montañés
Darren A. Mosher
Salima Needham
Torbjörn Olsson
Giuseppe Tagliavini
Mark Van Den Bergen
Matte Painting
Matte Painting Department Lead
Yvonne Muinde
Lead Matte Painter
Brenton Cottman
Senior Matte Painters
Peter Baustaedter
Scott Brisbane
Matte Painters
Heather Abels
Belinda Allen
Jean-Luc Azzis
Lyse Back
Federico Bozzano
Adam J. Ely
Belinda Griffiths
Michael Lloyd
Nicole Mather
Kristi Valk
Paint & Rotoscope
Lead Paint & Rotoscope Artists
Christine Feistl
Troy Ramsey
Brad Selkirk
Senior Paint & Rotoscope Artists
Adam Bradley
Tim Cheng
Jim Croasdale
Paul Everitt
Christine Feistl
Danny Jones
Seth F. Miller
Troy Ramsey
Brad Selkirk
Phil Van Der Reyden
Paint & Rotoscope Artists
Tim Cheng
Paul Everitt
Danny Jones
Seth F. Miller
Troy Ramsey
Editorial
Supervising VFX Editor
Matt Holmes
VFX Editor
Lucas Putnam
Associate VFX Editor
Aaron Cubis
Assistant VFX Editors
Ben Hatton
James Meikle
Brett Skinner
Camera
On-set Surveyors
Stan Alley
Adam Harriman
Felix Pomeranz
Ewa Szczepaniak
Senior Camera Technical Directors
Sergei Koudriautsev
Alex Kramer
Matt Mueller
Wolfgang Niedermeier
Stephan Remstedt
Michael Sarkis
Albrecht Steinmetz
Camera Technical Directors
Oliver Askew
Erik Bierens
Lars Kramer
Luc Longin
Kade Ramsey
Marzena Zareba
Production
Sequence Production Managers
Aaron Cowan
Erin Horton
Paddy Kelly
Frank MacFarlane
Janet Sharpe
Sequence Production Coordinators
Malcolm Angell
David Hampton
Jennifer Loughnan
Sarah Wilson
Creatures Department Manager
Kristie Breslin Husson
Compositing Department Manager
Gayle Munro
Continuity/Publicity Image Manager
Mahria Sangster
2D Sequence Manager/Layout Coordinator
Cheryl Kerr
Camera Department Manager
Sandy Taylor
CG Code Department Manager
Holger Spill
Modeling Department Coordinator
Astrid Scholte
Texturing Department Coordinator
Nigel McKissock
Layout Department Coordinator
Arwen Munro
Matte Painting Department Coordinator
Stephen Nixon
Production Assistant to VFX Supervisor/Producer
Jaz Rongokea
Reference Photographer
Iva Lenard
Assistant Reference Photographer
Michael Takarangi
Digital Setup Production Manager
Kathryn Horton
Previs Production Manager
Marion Davey
Modeling Department Manager
Jessica Fernandes
Texturing Department Manager
Nigel McKissock
Effects Department Manager
Marie-Cecile Dahan
Animation Department Coordinator
Jarom Sidwell
Assistant Technical Direction Department Coordinator
Katie Houston
Costume Department Coordinator
Poppy Sinclair-Lockhart
Digital Reference Performer
Shane Rangi
VFX Production Coordinator
Fenella Stratton
Render I/O Production Coordinators
Cole Smith
Paul Marcus Wong
Production Coordinators
Sam Buys
Helen Clare
Marcus Goodwin
Peti Nohotima
Jessica Ponte
Jennah Rasmussen
N'Cee Van Heerden
Production Assistants
Seb Bast
Tom Greene
Charlotte Laney
Georgina Lovering
Poppy Sinclair-Lockhart
Motion Capture Department
Motion Capture Pipeline Engineer
John Curtis
Motion Capture Production Manager
Lisa Wildermoth
Motion Capture Stage Manager
Jake Botting
Motion Capture On-Set Facial Technician
Raymond L. Massa
Motion Capture Stage Assistant
Tim Haigh
Motion Capture Software Developer
Nebojsa Dragosavac
Motion Capture Engineer
Sean Snyders
Motion Capture Pipeline Technical Director
Ben Murray
Motion Capture Senior Technical Director
Benny Edlund
Motion Capture Technical Director
Gary Marshall
Motion Capture Production Assistants
Jason Chen
Clint Spillers
Motion Capture Pipeline Manager
John Aberdein
Motion Capture Studio Technical Director
James Van Der Reyden
Motion Capture Editor
Corrado Ianiri
Facial Motion Capture Assistant Director
Marc Ashton
Facial Alignment Station Operator
Adam Haggiag
Motion Capture Software Developer
J.P. Lewis
Code Facial Set-up
Iain Matthews
Motion Capture Control Technicians
Abhijeet Ghosh
Wan-Chun Alex Ma
Charles Pottier
Lightstage Facial Scanning
Paul Debevec
Motion Editorial
Lead Motion Editors
Bassim Haddad
Tom Holzinger
Facial Motion Editorial Manager
David Bennett
Senior Motion Editors
Hans Butler
Luisma Lavin Peredo
Jacob Luamanuvae-Su'a
Jonathon Tyler
Motion Editors
Jeffrey Baker
Benjamin Brenneur
Mario de Dios Barbero
Rod Fransham
Johan Fröjd
Sergio A. Gonzalez
Mark L. Holmes
Malik Jayawardena
Sigtor Kildal
Ki-Hyun Kim
Mattias Lindkvist
Simon Quach
Nicholas Richter
Chrystia Siolkowsky
Ileana Strahovskiadi
Gavin Williams
Lead Facial Motion Editors
Teresa Barsall
Goran Milic
Ellen Rappenecker
Eteuati Tema
Facial Motion Editors
Clare Ashton
Tamara Bogdanovic
Corey Dimond
Jade Lorier
Chris Moss
Ellen Rappenecker
Nando Santana
Adam Smith
Ileana Stravoskiadi
Malino Suzuki
Eteuati Tema
Assistant Facial Motion Editors
Johnny Chan
Rachel Hydes
David Luke
Chloe McLean
Emily Pearce
Paul Seyb
Eteuati Tema
Software Development & Engineering
Senior Software Developers & Engineers
Richard Addison-Wood
Oliver Castle
Shane Cooper
Alasdair Coull
Liana Fleming
Jack Greasley
Peter Hillman
Philip Hunter
Anastasio G. Rodriguez
Software Developers & Engineers
Kevin Atkinson
Antoine Bouthors
Pravin Bhat
Jack Elder
Jon Hertzig
Susan Howard
Daniel Lond
Wendy Lloyd
Boon Hean Low
Jade Mansueto
Carla Morris
Kiyoyuki Nakagaki
Jacopo Pantaleoni
Paul-George H. Roberts
Marcus Schoo
Paolo Emilio Selva
Kim Slattery
Eric Soulvie
Michael Tandecki
Xiao Xian
Render I/O & Data Resource
Film Scanning & Recording Technicians
Daniel Ashton
David Hampton
Stephen Roucher
Projection Engineer
Tam Webster
Data Resource Manager
Adrian Samuels
Data Resource Coordinator
Phillip Reed
Data Architect
Andrew Atkinson
Support Services
Senior Staff General Manager
Tom Greally
Finance Manager
David Wright
Recruitment Manager
Tanya Buchanan
Senior Publicist
Judy Alley
Contracts Manager
Ange Waller
Relocations Managers
Jeanne Stuart
Alicia Williams
Accounting Supervisor
Steve Bayliss
Accountant
Ian Jack
Recruitment Assistant
Sherryn Matthews
Publicists
Hannah Clarke
Robyn Isaacs
Contracts Assistant
Sally Shanahan
Travel Coordinator
Inge Rademeyer
Housing Coordinators
Marilyn Ryder
Matty Webling
Assistant Accountant
Heather Kinaston-Smith
Production Support Team
Jo Harvell
Charlotte Loughnane
Chloe Elise Reilly
Yadana Saw
Natasha Turner
Weta Digital Facilities
Facilities Manager
Mike Gunn
Maintenance Coordinator
Daniel Marwick
Facilities Coordinator
Luaan Ruaine
Assistant Facilities Coordinator
Erina Harding
Facility Team
Trent B.P. Baker
Amy Brodie
Kimberly Brown
Raymond Clarke
Warner Emery
Sally Ford
Michael Harden
Chloe Holbrook
Claire N. James
William Jones
Jenny Kess
Virginie Lin
Craig Daniel Mildenhall
Sasha Mohelnitzky
Darren A. Mosher
Craig Rattray
Penelope Scott
Tom Southall
Michael Takarangi
Kate Trafford
Wiki Waitai
Alexander Wregg
Information Technology
Systems Manager
Adam Shand
Technical Support Manager
Campbell Taylor Fairweather
Lead Engineer
Peter Capelluto
Data Center Facilities Manager
Tim Alexander
Render Wrangling Manager
Joe Wilkie
Information Systems Lead
Rebecca Downes
Information Technology Coordinator
Amy Shand
Information Technology Purchasing Officer
Dave Jones
Assistant Purchasing Officer
Ari Wheoki
Data/Render Wranglers
Stephen Allison
Kris Bieringa
Samuel J. Duncan
Richard McKenzie
Renton McNeill
Filippo Paganoni
Abhishek Pandian
Rob Sclater
Navinsk
Layne Small
Stephen Smart
Brett Wilkins
Information Systems
Svend Andersen
Glenn Anderson
Peter James McGrattan
Timothy Pick
Thomas Prebble
Jennifer Schoo
System Engineering & Administration
Andrew Atkinson
Luke Chamberlain
Rebs Guarina
Paul Gunn
Ben Hall
René Kuys
Tristan McMahon
Brendan Murray
Tim Nicholas
Matthew Provost
Chris Reece
Bill Ryder
Chris Winter
Elliott Young
Technical Support Leads
Malcolm Aitchison
Jason Grindlay
Andrew Lambert
John Young
Technical Support
Laurent Alibo
Hamish Charleson
James Dinsdale
Reece Geraghty
René Kuys
David Leach
Nick Long
John Nugent, Jr.
Benjamin Orange
Kenneth Wells
Lead Production Engineer
Dave Kujawski
Senior Production Engineer
Tomek Piatek
Production Engineers
Sindharmawan Bachtiar
Jason Cheung
Noah Gift
Rebs Guarina
Teijo Holzer
Dave Kujawski
Snowy Leo
Donal McMullan
Simon Morley
Aaron Morton
John Van Leeuwen
Sony Pictures Imageworks Crew
Visual Effects and Animation by
Sony Pictures Imageworks
Visual Effects Supervisor
David Alexander Smith
Senior Visual Effects Producer
Lydia Bottegoni
Visual Effects Producers
Cyndi Ochs
Maricel Pagulayan
Mandy Tankenson
Visual Effects Executive Producer
Shauna Bryan
Animation Director
Joshua Beveridge
Senior Animation Supervisor
Troy Saliba
Animation Supervisor
Andrew R. Jones
Animation Producer
Barry Weiss
Animation Executive Producer
Lydia Bottegoni
Digital Effects Supervisor
Daniel Kramer
Digital Producer
Julie M. Groll
Supervising Animators
Alan Camilo
Martin Esnaola Scotto
Robin George
Valerie Morrison
Jeff Panko
Philip Rudolph
CG Supervisors
Clara Chan
Michael Ford
Dylan Gottlieb
Matt Hausman
Karl Edward Herbst
Cam Langs
Jim McLean
Stereographic Supervisor
Katherine Renee Jones
Digital Production Managers
Keiko Koyama
Jarrod Nesbit
Modeling
Modeling Supervisor
Marvin Kim
Modeling Lead
Joy Chung
Modeling Associate Production Manager
Amy Racius
Modeling Coordinator
Jillian Spencer
Lead Character Modeler
Yun Geuk Kang
Character Modelers
Christian Bouyer
John Butiu
Luis Labrador
Richard Suchy
Lead Environmental Modeler
Alexander Whang
Environmental Modelers
David Emery
Howard Muzika
Steven Rheinfrank
Marc Steinberg
Lead Modeling Technical Director
Eric Sanford
Modeling Technical Director
Claudio Clemente
Character Setup
Character Setup Supervisors
Michael Ford
Christopher Waegner
Character Setup Leads
Chad Belteau
Terrence Robertson-Fall
Character Setup Coordinator
Claire Sun
Character Setup Technical Directors
James Bancroft
Brian H. Burks
Kyudon Choi
Fabrice Ceugniet
Joseph DiLallo
Keridan Elliott
Rick Grandy
Arthur Gregory
Joseph M. Harkins
John Hood
Eugene Ilyoung Jeong
Omar Smith
Brian Thompson
Layout
Lead Rough Layout Artist
Lisa Suzuki
Lead Final Layout Artist
Craig Frazer Simpson
Layout Associate Production Manager
Niamh Gallagher
Layout Coordinator
Melanie Lowe
Stereo Layout Coordinator
Lucy Bowden
Rough Layout Artists
Chris Edwards
Harald Kraut
Hiroshi Mori
Carlos Pedroza
Brian Pohl
Chris Poplin
Final Layout Artists
Michael Condro
Corey Hels
Doug Moore
Dani Morrow
Joseph Thomas
Stereo Layout Artists
Shane Bouthillier
Jameson Schultz
Layout Technical Directors
David Blumenfeld
Jack Cheng
Ed Harmon
Layout Production Assistant
Megan Orosz
Animation
Character Animation Lead
Mike Beaulieu
Crowd Animation Lead
William Moten
Technical Animation Lead
Melt van der Spuy
Animation Associate Production Manager
Sam Marks
Animation Coordinators
Paige Berezay
Jack Finlin
Christina Takahashi
Jocelyne Ward
Animators
Ana Alvarado
Cinzia Angelini
Isabel Auphan
James Baker
Anders J.L. Beer
Josh Beveridge
Jamaal Bradley
Ben Catmull
Dominick Cecere
James Chiang
Jeff Croke
James Crossley
Luca Erbetta
Mark Farquhar
Kevin Freeman
Derek Friesenborg
Steven Pierre Gordon
Luis Grane
Bill Haller
Dave Hardin
Steve Harwood
Alan Hawkins
Nicole Herr
Scott Holmes
Ethan Hurd
Jay Jackson
Cathy Jones
Eric Lees
Yueh Chih Eric Lin
Christopher Dennis Lindsay
Joe Mandia
Kenn McDonald
Gavin Moran
Matthew J. Munn
Joseph Oh
Kevin O'Hara
Patrick Osborne
Keith Paciello
Sydney Padua
Irene Parkins
Brett Paton
Jayson Price
Tim Ranck
Sandra Ryan-Moran
Abel Salazar
Henry Sato
Brian Scott
P. Kevin Scott
Keith A. Sintay
Chad Stewart
David Stodolny
Bill Tessier
Alex Tysowsky
Jeff Vacanti
Pepe Valencia
Roger Vizard
Michael C. Walling
Dan Wawrzaszek
Larry White
Alex Whitney
Alex Williams
Chris Williams
Doug Williams
John Wong
Animation Production Assistant
Joshua Fritchie
Pipeline
Pipeline Supervisor
Chuck McIlvain
Pipeline Lead
Dan Ziegler
Pipeline Artists
Luiz Philippe Peixoto
Barros Moreira
Benjamin Sakai
Charles Schwartz
Gregory Torrn
Aslan Zamaev
Pipeline Technical Directors
Jiang Han
David Kenley
Diana Lee
Kate Nagy
Pallav Sharma
Jean Tsai
Lighting & Compositing
Lighting Leads
Clara Chan
Bertrand Cordier
Joosten Kuypers
Nick Loy
Cosku Turhan
Compositing Leads
Stuart Cripps
Colin Drobnis
Anthony Kramer
Aaron Kupferman
Orde Stevanoski
Lighting and Compositing Coordinators
Danielle DiMarco Barto
Dan Cortez
Chrissy Habblett
Laura M. Meredith
Jeff Wong
Lighting and Compositing Artists
Douglas Addy
Laide Agunbiade
Mike Ogun Alkan
Bekah Baik
Al Bailey
James Battersby
Brooke Beane
Jean-Paul Beaulieu
Tatjana Bozinovski
Jared Brient
Grady Campbell
Jean Choi
Jeff Chung
Cedar Connor
Mike Dalzell
Dennis Davis
Lisa Deaner
Caine Dickinson
Amy Edwards
Brian Fisher
Toby Gaines
Jason Gottlieb
Brian Hanable
Jerome S. Hartman
Daniel Hayes
Luke Heathcock
Yuka Hosomi
Chris Hung
Miku Kayama
Farid Khadiri-Yazami
Dan Knight
Dan Kruse
Wing Kwok
Kurt Lawson
Stephen Lunn
Lori C. Miller
Sarah Moore
Gautama Murcho
Vinh Nguyen
James H. Park
Cara Paul
Michael Porterfield
Laurie Powers
Daniel Raffel
Daniel Rubin
John Sasaki
David Wayne Satchwell
Christian Schermerhorn
Manuela Schmidt
Peter Sidoriak
Aaron Singer
Ryan Smolarek
Sharmishtha Sohoni
Daniel Sunwoo
Ryan Trippensee
Wayne Vincenzi
Nancey S. Wallis
Christina Adia Wang
Susan Weeks
Matthew Thomas Wheeler
Bob Wiatr
Shane Christopher Wicklund
Ned Wilson
Tyquane Wright
Genevieve Yee
Teru Yoshida
Fernando Zorrilla
Effects Animation
Effects Animation Leads
Stephen Marshall
Joseph Pepper
Effects Animation Associate Production Manager
Amanda Hui
Effects Animation Coordinator
Colin de Andrade
Effects Animators
Tom Allen
Charles Anderson
Matthew Michael Benson
Dan Bodenstein
Daniele Colajacomo
Todd Dufour
Maria Giannakouros
Scott Giegler
Mark Hamilton
Ahmed Bahaa Hassan
Matthew Hendershot
Matt Hightower
David Hipp
Wayne Hollingsworth
Doug Ikeler
Seunghyuk Kim
James Little
Kevin Mannens
Chris Messineo
Daniel Naulin
Jongwon Pak
Christopher Dante Romano
Miles Todorof
Carolyn A. Uy
Jeff Wolverton
Character Effects
Character Effects Leads
Katya Isichenko
Chris Yee
Character Effects Associate Production Manager
James Michael Miller
Character Effects Coordinator
Holly Fung
Character Effects Artists
Kori Amacker
Danny Breeze
Daniel Camp
Amandine Claude
Christian Hinz
Janice Lew
Jeff Martin
Nandan Avinash Phansalkar
Matte Painting
Matte Painting Supervisor
Nori Kaneko
Matte Painting Lead
Ivo Horvat
Matte Painting Coordinator
Ashley Bellm
Matte Painters
Ray Allen Gonzales
Jerry L. Loveland
Steve Matson
Adil Mustafabekov
Will Weston
Look Development
Look Development CG Supervisor
Bret St. Clair
Look Development Associate Production Manager
Frederick Lissau
Look Development Lead
Joe Strasser
Look Development Artists
Wai Mun Matthew Choy
Amir Wahid Eleswy
Christian Kuntz
Christina Lum
Uros Simic
Joe Viola
Jason Williams
Look Development Software Lead
Karl Steifvater
Look Development Software Technical Director
Andy King
Texture Paint Leads
Camila Davila
John B. Wallace III
Texture Painters
Ron Bushaw
Joe Dicesare
Susan Kornfeld
Sam Gebhardt
John McGee
Production
Editorial Associate Production Manager
Taide Carpenter
Resource Associate Production Manager
Jann Wimmer
Marketing Associate Production Manager
Joseph Lobato
Media & I/O Coordinator
Anthony DeFoe
Office Coordinators
Shelli Coppoolse Stephens
Alicia Dowis
Production Assistants
Jaclyn Erbacher
Thomas Hannivan
Trevor Lareau
Joy Liberatore
Zara Pokrandt
Editorial Support
Anik Seguin
Visual Effects Accountants
Vincent Johnson
Ola Mota
April Nagasawa
Production Services
Lead Production Services Technician
John Rhoads
Senior Production Services Technicians
Colin Grey
Jordon Phillips
Zara Tooth
Production Services Technicians
Thomas Cosolito
Lisa Curtis
Glenn Gannon
Shawn Kirsch
Zubair Lawrence
Nathan Longest
Toby Abraham Rosen
Max Smythe
Dan Zimmer
Data Archive Engineer
Xavier Angel Valazquez
PST Tools Developer
Rosa Behrens Camp
Projectionist
Chris Wilson
Manager
Andrea Lackey Pace
Development Group
Head of Software Development
Erik Strauss
Head of Pipeline
Francois Chardavoine
Technical Production Managers
Rohit Jain
Steven Vargas
Head of Shading
Lee Kerley
Software Leads
Moti Cohen
Cottalango Leon
Sosh Mirsepassi
J. Robert Ray
Color Scientists
Sean Cooper
Jeremy Selan
Kaz Tanaka
Software Engineers
Michael Ball
Christopher Burdorf
Francois Chardavoine
Marc-Andre Davignon
Mark Fickett
David R. Gordon
Junko V. Igarashi
Lu Kondor
Dave Krieger
Robert Malikian
Lucas Miller
Bruce Navsky
Dhasarath Ravindranath
James Salter
Mathew Selby
Geo Snelling
Andrea K. Solis
Ying Wei
Dan Weston
Josh Wills
Brian Wong
Yueyue Zhang
Production Management
Marilyn Fausto
Regaye M. Fulcher
Suzanne Labrie
Production Infrastructure
Nikki Bell
Kathy Breen
Regaye Fulcher
Dawn Guinta
T.C. Harrison
Kristi Hufford
Suzanne Labrie
Ray Wong
Kathleen Woolery
Training & Artist Development
Samantha N. Brown
J.C. Cornwell
Adriana Jaroszewicz
Steven Prawat
Sande Scoredos
Steven Vargas
Artist Management
Sharon Berlin
Chantal Beck Bumgarner
Jill S. Butler
Camille Eden
Anett Gough
Stephanie Greco
Jennifer Guyer
Rojo Chad Hellmuth
Tiffany Herrington
Ken Maruyama
Wendy Mashburn
Samantha Ofole-Prince
Dana Pettit-Vanhove
Rachael Phillips
Diane St. Clair
Stan Szymanski
Aaron Tankenson
Jillian Toohey
Barry Weiss
Systems Engineering
Head of Systems
Stephen Kowalski
Systems Managers
Derrick MacPherson
Mike Trujillo
Stephen Winters
Systems Engineers
Nicholas Bali
Hector D. Barrera
Robert Brophy
Jennifer Cranfill
Gerardo De La Cruz
Surya Denduluri
Bruce Dobrin
Stewart Hoffman
Ben Jacobe
Kevin Kim
Olin Kimberly
Dan Lake
Michael Trujillo
Ken Williams
Scott Williams
Systems Coordinator
Joshua Perez
Senior Management
Debbie Denise
Randy Lake
Barry Weiss
Reel FX Animation Studios Crew
Visual Effects and Animation by
Reel FX Animation Studios
Reel FX Executive Producer
Kyle Clark
Reel FX Digital Producers
Angie Parks Griffin
Heather M. Drummons
Animation Supervisor
David Pate
Visual Effects Supervisor
Augusto Schillaci
Visual Effects Producer
Erika Abrams
Visual Effects Editors
Mason Haynes
Thorsten Knatz
Art and Editorial Associate Production Manager
Oliver Benavidez
Production Manager
Sherry Wallace
Technical Direction
Technical Supervisors
Harry Michalakeas
Brandon L. Harris
CG Supervisors
Andrew Kinney
Glo Minaya
Consulting CG Supervisor
Corey Smith
Senior Technical Directors
Walter Behrnes
Ryan Bland
Tad Gielow
Brandon L. Harris
Michael Jefferies
Technical Directors
Walter Behrnes
Ryan Bland
Tony Fan
Michael Jefferies
Logan Kelly
Joseph Kiser
Chun-Wei Lai
Tatsuya Nakamura
Hiromi Ono
Christopher Penny
Todd Boyce
Casey Johnson
Gates Roberg-Clark
Seth Schwartz
Technology Project Manager
Ari Q. Patrick
Modeling
Modeling Supervisor
Tom M. Jordan
Modelers
Tomi Dzurovski
Matteo Ghezzi
Steve Hilbert
Tom Jordan
Sing Khamnouane
Darko Mitev
Liz Paradis
Christian Smith
Nathan Smithson
Kevin Taylor
Ryan Trammell
Additional Modeling Supervisor
Henry Darnell
Additional Modelers
Todd Fechter
Sarah Nicole Moore
Rigging
Rigging Supervisor
Joshua Carey
Lead Rigger
Douglas Bell
Riggers
Eric Baker
Elena Boshkoska
Joshua Carey
James Direen
Steve Eger
Ken Kanipe
Daniel McCrummen
Ryan Porter
Jeff Smith
Matthew R. Tucker
Junze Zhou
Additional Riggers
Jenna Renard
Kyle Wood
Surfacing
Surfacing Supervisor
Aaron Thedford
Lead Surfacing Artist
Megan Shaffer
Surfacing Artists
Kahi Aspelund
Ronnie Bushaw
Lauren Davis
Todd Harper
Meg Higginbotham
Hollan Holmes
Tyler Hunter
Casey Kreft
Meghann Robison
Megan Schaffer
Sara Simon
Daniel Zinck
Look Development
Look Development Supervisor
Joel Friesch
Look Development Lead
Alan Chan
Look Development Artists
Chris Browne
Alan Chan
Patrick Gray
Jamie Huey
Sara Simon
Francis Wu
Additional Look Development Artist
Connon Carey
Shader Technical Directors
Yi-Ming Chu
Marlin Rowley
Layout
Head of Layout
John Clark
Camera and Layout Supervisor
Joseph P. Johnston
Rough Layout Coordinator
Megan Capri
Rough Layout Artists
Tom Bruno Jr.
Monty Granito
Christopher Leone
Letia Lewis
Kyoung Mi Park
Michael M. Walsh
Daniel Zamora
Set Dressing Lead
Amy Chen
Final Layout and Set Dressing
Dallas Alan Dietrich
Rod Douglas
Marisol Gladding
Greg Hulet
Camera Scouting Artists
Troy Griffin
Jimmy Wu
Layout and Set Dressing Production Coordinator
Rachel Neyland
Layout Production Assistant
Casey Braden Barnes
Animation
Head of Animation
Wesley Mandell
Animation Director
Bryan Engram
Supervising Animators
Bill Haller
Louis Jones
Lead Animator
Ray Chase
Reel FX Animators
Kent Alfred
Paul Allen
Monica Aston
Bryon Caldwell
Heather Carpini
Angelo Sta Catalina
Joseph Chong
Steve Cummings
Nathan Dillow
Don Dixon
Sean Ermey
Robert Fox
Shaun Freeman
Leon W. Gittens
Andrew Gonzalez
Tim Hatcher
Randy Hayes
Kim Hazel
Kevin Herron
Shawn Janik
Michelle Kelley
Sheldon Kruger
Amelia Kurth
Alexandre F. Kumpel
Matthias Lappe
Robert Lazzarini
Paulo Lombardi
Mariano Lopez Dau
Wesley Mandell
Sean McComber
Alexiss Dawn Memmott
Manu Menendez
Dixie Pizani
Mack Bo Ross
Jason Ryan
Ben Sanders
Brooke Shay
Chase Shields
Andrea Simonti
Alexander Snow
Dorian Soto
Chris Street
Matt Thurman
Miurika Valery
Darrell Vasquez
Vitor Vilela
Billy Ward
Background Animators
Nathan Dillow
Brad Faucheux
Mack Bo Ross
Naveen Z. Seyd
Animation Consultant
Chris Hurtt
Production Coordinators
Megan Capri
Allison Harbin
Production Assistant
Lea Kocurek
Character Effects
Character Effects Supervisor
Monika Sawyer
Character Effects Technical Supervisor
Paul-Jozef Torrevillas
Character Effects Lead
Dan Wrightsell
Character Effects Artists
Andrew Anderson
Chris Browne
Rachel Criscolo
Barbara Ellison
Patrick Gray
Sean Ryan McEwan
Jenna Renard
Sneha Shukla
Dright Wrightsell
Crowds
Lead Crowd/Fix Animator
David B. Vallone
Crowd/Fix Animators
Chris Burnham
Cody Childress
Joree Dolin
Gerald Green
Bill Jones
W. Scott Simmons
Crowd Simulation Lead
Tony Fan
Crowd Simulation Artist
Mark Thielen
Effects
Effects Supervisor
Erich Turner
Additional Effects Supervisor
Jake Rusch
Effects Artists
N. Joseph Burnette
Bill Konersman
Lighting & Compositing
Lighting and Compositing Supervisor
Jeffrey Alcantara
Lighting and Compositing Production Coordinator
Andrew McTighe
Lighting and Compositing Production Assistant
Casey Braden Barnes
Lighting Leads
Tony Garza
Jessica Hogan
Jeff Masters
Garrett Moring
Compositing Lead
Doug Hogan
Senior Lighting and Compositing Artists
Christopher Lee Fowler
Elizabeth Hauser Hemme
Keaton Kramer
Peter McCord
Lighting and Compositing Artists
Alberto Beguerie
Billy Burson III
Tyler DeLisle
Amanda Fujita
Daniel Guindi
Kyle Humphrey
Hilery Johnson
Bethany Lo
Randall Manning
Garrett Moring
Chadwick Orr
Esther Parobek
Sungman Pyun
Siddhant Satoskar
Nick Shirsty
Kathleen Tran
Andrew Trask
Eduardo Velasquez
Sky Young
Michael Zollinger
Matte Painting
Matte Painting Supervisor
Ronn Brown
Matte Painters
Eric Chauvin
Caroleen Green
Eric Urquhart
Technical Matte Painter
Ryan Prestridge
Render Wrangling
Render Wrangling Supervisor
Nick Hurm
Render Wrangling Lead
Mike Romero
Render Wranglers
Julie Schmalzried-Barrett
Jennifer K. Tidwell
Production Management
Chief Executive Officer
Steve O'Brien
President
David Ross
Chief Operating Officer
Kyle Clark
Chief Financial Officer
Donna Henry
Head of Production
David A. Parrish
Head of Business Affairs
Helen Jorda
Head of Technology
Ross Moshell
Director of Production Finance
Marc Matthews
Director of Media Engineering
Frank Salazar
Executive Producer of Special Projects
Peter Herzog
Director of Marketing
Katherine Harper
Controller
Liz Walsh
Director of Human Resources
Colleen Cartmill
Director of IT and Facilities
Scott Correll
Studio Production Manager
Jenna Grigg Thomas
Studio Post Production Supervisor
Tim Archer
Executive Assistant
Julie Denman
Production Finance Manager
Sara Laminack Caffey
Production Finance Analyst
Heather Drummons
Production Accountant
Martha Mena
Central Production Coordinator
Jennifer Kimberly Ruelas
Senior Artist Manager
Marta Swingle Marks
Artist Management and Recruiting
Gladys Belloso
Kim Benzine Rowell
Technology Support
Austin Allen
Hector Barrera
Sheri Hendon
Dennis McGrath
David Stewart
Insight Development
Kelly Redding
Collin Redding
Patrick Wilkin
Media Support and Engineering
Justin Gladd
Matt Pittman
Temp Sound Editors
T.J. Callaway
Frank Pittenger
Facilities Support
Tracy Aldridge
Jason Caffey
Sam Clark
Blur Studio Crew
CGI Animation Production by
Blur Studio
Creative Director
Tim Miller
Computer Graphics Producer
Sherry Wallace
Storyboard Artists
Leo Santos
Paul Taylor
Concept Artists
Sean McNally
Chuck Wojtkiewicz
Visual Development Artists
Catherine Deeter
Len Smith
Layout Artists
Jean-Dominique Fievet
Jeff Fowler
David Nibbelin
Leo Santos
Paul Taylor
CG Animation Producers
Jennifer Miller
Al Shier
Sequence Animation Leads
Bryan Hillestad
Makoto Koyama
Derron Ross
Leo Santos
Technical Animation Lead
Jon Jordan
Character Animators

Facial Animator
Makoto Koyama
Background Character Animator
Asler Lavina
Modelers

Morph Target Lead
Sze Chan
Morph Targeting

Texturing and Shading
Adel Benabdallah
Scene Assembly Supervisor
Aaron Powell
Scene Assembly Leads
Dan Rice
David Stinnett
Scene Assembly
Sebastien Chort
Sequence Lighting Lead
Dan Rice
Lighting Artists

Lead Compositor
Gareth Parr
Compositors

Visual Effects Supervisors
Kathy Siegel
David Stinnett
Visual Effects Producer
Arielle Davis
Visual Effects Executive Producer
Al Shier
Visual Effects Animators
Allan McKay
Kirby Miller
Danial Perez Ferreira
Todd Perry
August Wartenberg
Rigging Leads
Sze Chan
Paul Hormis
Jon Jordan
Rigging Artists

Cloth Simulation
Paul Hormis
Asier Lavina
Sung-Wook Su
Matte Painting Lead
Jaime Jasso
Matte Painting Artist
Corey Butler
Paint and Roto Lead
Tom Dillon
Paint and Roto Artists
John Bunt
Corey Butler
August Wartenberg
Rendering and Stereography
Adel Benabdallah
Damien Peinoit
Animation TD
Jon Jordan
Lighting TD
Todd Perry
Production Coordinators
Mandy Sekelsky
Debbie Yu
Production Assistant
Amanda Powell
System Administrators
Matt Newell
Daemeon Nicoladu
Duane Powell
Barry Robison
Programmers
Paul Huang
Dave Humpherys
Pipeline Engineer
Diego Garcia Huerta
Pipeline Manager
Tom Dillon
Information Technology
Dave Humpherys
Matt Newell
Daemeon Nicoladu
Duane Powell
Barry Robison
Executive in Charge of Production
Tim Miller
Weta Workshop Crew
Specialty Costume and Concept Design by
Weta Workshop
More coming soon!
BUF Compagnie Crew
Visual Effects by
BUF Compagnie
More coming soon!
Moving Picture Company Crew
Visual Effects and Previsualization by
Moving Picture Company
More coming soon!
Rhythm & Hues Studios Crew
Visual Effects and Animation by
Rhythm & Hues Studios
More coming soon!
Pixomondo Crew
Visual Effects and Previsualization by
Pixomondo
More coming soon!
Iloura Crew
Visual Effects and Animation by
Iloura
More coming soon!
Scanline VFX Crew
Visual Effects and Animation by
Scanline VFX
More coming soon!
Rising Sun Pictures Crew
Visual Effects and Animation by
Rising Sun Pictures
More coming soon!
Method Studios Crew
Visual Effects and Animation by
Method Studios
More coming soon!
Base FX Crew
Visual Effects and Animation by
Base FX
More coming soon!
Mac Guff Crew
Visual Effects by
Mac Guff
More coming soon!
Digital Domain Crew
Visual Effects by
Digital Domain
More coming soon!
Perception Crew
Visual Effects by
Perception
More coming soon!
Digital Factory Crew
Visual Effects by
Digital Factory
More coming soon!
Mikros Image Crew
Visual Effects by
Mikros Image
More coming soon!
Trixter Film Crew
Visual Effects and Animation by
Trixter Film
More coming soon!
Cinesite Crew
Visual Effects by
Cinesite
More coming soon!
Mr. X Crew
Visual Effects by
Mr. X
More coming soon!
Technicolor India Crew
Visual Effects by
Technicolor India
More coming soon!
The Mill Crew
Visual Effects by
The Mill
More coming soon!
Hybride Crew
Visual Effects by
Hybride
A UBISOFT©️ Division
More coming soon!
Iloura Crew
Visual Effects and Animation by
Iloura
More coming soon!
Prime Focus Ltd. Crew
Visual Effects by
Prime Focus Ltd.
More coming soon!
Rodeo FX Crew
Visual Effects by
Rodeo FX
More coming soon!
Jim Henson's Creature Shop Crew
Character Design, CGI Animation, Visual Effects,
Animatronics, and Puppets by
Jim Henson's Creature Shop
| | |
| --- | --- |
| Creative Supervisors | Peter Brooke |
| | Jason Weber |
| Assistant Creative Supervisor | Jonathan Ehrich |
| Production Supervisor | Joe Roddy |
| Production Managers | Melissa Creighton |
| | Amy Smith |
| Vice President of Business Development | Jeremy Nocon |
| Assistant Vice President of Business Development | Kourtney Day |
| CG Supervisor | Dan Ortega |
| Head of Digital Production | Michael S. Pryor |
| Visual Effects Producer | Nick Drew |
| Lead Compositor | Aaron Barclay |
| Compositor | Alberto Montañés |
| CG Animator | Will Correia |
| Senior CG Systems Administrator | Peter Guyan |
| Visual Effects Editor | Collette Nunes |
4DMax Crew
3D Cyber & LIDAR Scanning and Digital Modeling by
4DMax
More coming soon!
House of Cool Crew
Previsualization by
House of Cool, Inc.
More coming soon!
Stereo D Crew
Stereoscopic 3D Conversion by
Stereo D
Stereo Executive Producers
Mike Gunter
William Sherak
Stereo Producers
Jon Goldsmith
Mark Simone
Stereographer
Aaron Parry
Head of Stereography
Graham D. Clark
President
William Sherak
Chief Operating Officer
Mike Gunter
Vice President of Animation
Johnny Fisk
Digital Art Director
Scott F. Johnston
Color Compositing Supervisor
Sylvia Filcak
Stereo Supervisor
Aisling Harbert-Phillips
Stereo Compositing Supervisor
Timothy Jay Latham
Digital Background Paint Supervisor
Dennis Venizelos
Production Supervisors
John Richard Carlson
Laura Leganza Reynolds
Production Coordinators
Ryan Fisk
Jenava Hudek
Birendra Kumar
Skylar T. Stone
Leila Tilghman
Oscar Velasquez
Production Assistant
Christian Mejia
Stereo Editorial Supervisor
Derek N. Prusak
Senior Stereo Editor
Greg Emerson
Stereo Editor
Rob Neal
Assistant Stereo Editor
Adrian Scherger
Color Stylist
Christian Mejia
Color Model Markup
Kevin Gallegly
Scene Planners
Dan C. Larsen
George "Bingo" Ferguson
Digital Effects Artists
KC Barnes
Noé Garcia
Kevin Hand
Joey Mildenberger
John Trotter
Compositing Lead
Ryan Hirsh
Senior Compositing Artists
Aubrey Dukes
Kyle Hardin
Compositing Artists
Carlos Alfaro
Pete Bingham
David Faulkner
Max Funke
Joseph Gonzales
Corey Just
Brandon McCartney
David Miller
Carson Murdy
Christopher O'Connell
Dustin Padgett
Eion Ray Patterson
Justin Ray
Sean Stambolyan
Ganer Stewart
Derek Tracy
Ryan Wilson
Stereo Final Checkers
Jarret Ballard
Mark Battle
Jay Caguioa
Tasha Carlson
Tsun Seung
Pat Sito
Jason Thomas
Digital Background Painters
Gretchen Bangs
Liz McLelland
Ink & Paint Artists
Nilesh Gavit
Sumeet Mishra
Vinayak Panchal
Nayeem Warne
Lead Stereo Animators
Jeremiah Finn
Roy Mann
Senior Stereo Animators
James Clowater
Leroy Riche
Stereo Animators
Dwight Angeltio
Paul Baccam
Dustin Blaise
David Blythe
Rochelle Brown
Hector Cabrera
Monica Castro
Bradley Chowning
Matthew Cordero
Peter Cromwell
Thomas Crow
Gus Djuro
Travis Fruci
Michele Hunt
Bill Jackson
Aleks Justensen
Nikki Lee
Andrew Marquez
Anthony Martin
Kindra McCall
Scott Musselman
Pete Newbauer
Tony Noel
Ronnie Noisuwan
Diego Perez
Cesar Ploneda
Erik Ploneda
Cody Poag
Gerard Retulla
Agustin Rios
Vincent Rosas
Yandri Sanchez
Eric Timm
Ervin Tuazon
Alex Ware
Faith Whitehead
Dane Wiley
Executive Assistant to Aaron Parry & Mike Gunter
Diane Barry
Executive Assistant to Johnny Fisk & Scott F. Johnston
Bert Jennings
Legend3D Crew
Stereoscopic 3D Conversion by
Legend3D
Legend3D Visual Effects Supervisor
Jared Sandrew
Stereoscopic 3D Producer
Matt Akey
Senior VFX Producer
Toni Pace Carstensen
Stereo Conversion Supervisors
Tony Baldridge
Jared Sandrew
Senior Stereographer
Barry Sandrew, Ph.D.
Lead Stereographer
Vince Niebla
Stereographers
Jill Hunt
Glenn Osgood
James Prola
3D Producer
Matt Akey
Digital Production Supervisor
Barry Sandrew
Additional Visual Effects Supervisor
Tony Baldridge
Senior Stereo Compositing Supervisor
Adam Ghering
Stereo Compositing Supervisor
Jill Hunt
Associate Stereo Producer
Allie Foster
Stereoscopic 3D Supervisors
Vince Niebla
Glenn Osgood
Associate Stereoscopic 3D Supervisors
Keith Griego
Matthew Parkhill
Hector Navarro
Laurel Cost
Stereo Production Supervisors
Chris Treichel
Tyler Bennink
Visual Effects Technical Director
Jacqueline Hutchinson
Stereoscopic 3D Technical Director
Josh Marlar
Production Development
Geoff Goodman
Stereoscopic 3D Leads
Evan Jones
Brendan Llave
Andrew Marquez
Ted Trabucco
Jason Williams
Stereoscopic 3D Artists
Troy Alexiadis
Juan Alvarez
Brad Banda
Jessica Bell
Chris Bloom
Jason Bowers
Matt Crispo
Chad Cutler
Vincent Chung
Josh Deason
Adam Dunn
Kathryn Fay
Andrew Hall
Jeremy Hall
Jason Hebert
Alexander Limpin
Tyler Marino
Kiana Petersen
Joshua Smith
Matthew Smith
Tony Tovar
Bret Watkins
Tyler Wheeler
Stereo Compositing Leads
Trevor Graciano
Matt Kemper
Keith Kolod
Doug Zablocki
Stereo Compositing Artists
Curtis Carlson
Adam Dunn
Production Coordinators
Molly Bender
Lloyd Gilyard, Jr.
Production Assistants
Nicole Matteson
Clayton Samuels
Pipeline Studios Crew
Animation Services by
Pipeline Studios
More Coming soon!
Boulder Media Crew
Animation Services by
Boulder Media
More Coming soon!
Guru Studio Crew
Animation Services by
Guru Studio
More Coming soon!
Atomic Cartoons Crew
Animation Services by
Atomic Cartoons
More Coming soon!
Titmouse Inc. Crew
Animation Services by
Titmouse Inc.
More Coming soon!
Duncan Studio Crew
Animation Services by
Duncan Studio
More coming soon!
Feitong Cartoon Crew
Animation Services by
Feitong Cartoon
More coming soon!
Copa Studio Crew
Animation Services by
Copa Studio
More coming soon!
Big Jump Entertainment Crew
Animation Services by
Big Jump Entertainment
More Coming soon!
Snipple Animation Studios Crew
Animation Services by
Snipple Animation Studios
More Coming soon!
Slap Happy Cartoons Inc. Crew
Animation Services by
Slap Happy Cartoons Inc.
More Coming soon!
Hornet, Inc. Crew
Animation Services by
Hornet, Inc.
More Coming soon!
Technicolor Animation Productions Crew
Animation Production by
Technicolor Animation Productions
More Coming soon!
Zagtoon Crew
Animation Production by
Zagtoon
More coming soon!
Toei Animation Crew
Animation Production by
Toei Animation
Production Supervisor
Ken Suetake
Production Planner
Kōzō Morishita
Production Progressor
Katsunori Kobayashi
Producers
Atsushi Kido
Satoru Takami
Assistant Producer
Kei Ishikawa
Director
Ryōta Nakamura
Assistant Director
Kōji Kawasaki
Art Director
Yoshiyuki Shikano
Chief Animation Supervisor
Miyako Tsuji
Animation Supervisor
Joey Calangian
Assistant Animation Supervisor
Tomoko Kusunoki
Storyboard Artist
Yoshitaka Yashima
Supervising Animation Director
Tadayoshi Yamamuro
Animation Director
Masahiro Shimanuki
Key Animators
Yoshitaka Katō
Koji Nashizawa
Naoki Tate
Miyako Tsuji
Inbetween Animator
Hisashi Mawatari
Inbetween Checker
Ayumi Kobayashi
Visual Effects Supervisor
Koichi Noguchi
Visual Effects Artist
Michael Cliett
Compositor
Norihito Ishii
CG Animation Progressor
Katsuhiro Watanabe
CG Supervisor
Jeff Ranasinghe
CG Animator
Mari Kobayashi
CG Artist
Kai Makino
Background Designer
Daisuke Tanaka
Background Artist
Tatsurô Iseri
Art Designer
Shinzō Yuki
Color Designer
Yoshitaka Katō
Color Coordinator
Yukiko Ario
Touch-up Progressor
Takahiro Kawamoto
Art Progressor
Masato Nishimaki
Special Effects Animator
Nobuhiro Shimokawa
Digital Ink & Paint Artist
Yuki Okada
Digital Photographer
Masanori Kisoi
Video Editor
Ei'ichi Nishimura
DQ Entertainment Crew
Animation Production by
DQ Entertainment
More coming soon!
Top Draw Animation Inc. Crew
Animation Services by
Top Draw Animation
More coming soon!
Warner Bros. Animation Crew
Digital Production Services by
Warner Bros. Animation
Head of Production
Dan Crane
Production Supervisor
Allison Abbate
Production Manager
James Hathcock
Production Executive
Sam Register
Associate Producer
Bobbie Page
Scene Planning/Set-up
Scene Planning Supervisor
Mark Allan Henley
Scene Planners
Dennis Bonnell
Darrin Drew
George "Bingo" Ferguson
Louie C. Jhocson
Dan C. Larsen
Steve Mills
Beth Morris
Dave Scarpitti
Edwin S. Shortess
Scene Set-up
David Bonnell
Gina Evans
Lisa Leonardi-Knight
Helen O'Flynn
Nick Yates
Compositing
Compositing Supervisor
Claire Williams
Compositing Lead
Craig Crawford
Compositing Artists
Torien Blackwolf
Ross Blocher
Dennis Bonnell
Randy Brown
Stephane Coedel
Darrin Drew
George "Bingo" Ferguson
Louie C. Jhocson
Dan C. Larsen
Beth S. Morris
Rick Moser
Helen O'Flynn
Jason Plapp
Scott Rossman
Dave Scarpitti
Edwin S. Shortess
Colin Sittig
Doug Tiano
Final Scene Planning/Set-up
Final Scene Planning Supervisor
Gina Bradley
Final Scene Planners
Darrin Drew
George "Bingo" Ferguson
Dan C. Larsen
Steve Mills
Rick Moser
Final Scene Set-up
Nick Yates
Final Compositing
Final Compositing Supervisor
Shawn Mason
Final Compositing Artists
Stuart Allan
Ed Anderson
Meghann Artes
John Brennick
Maija Burnett
John Dillon
Brendan Harris
John Lake Harvey
Linda Henry
Peter Herlein
Sarah-Jane King
Laurel Klick
Cornelia Magas
Teri McDonald
Tony Noel
January Nordman
Erika Schwarz
Robert Scopinich
Donna Segal
Doug Tiano
Devin Usan
Annie Wong
Animation Check
Animation Check Supervisor
Susan Burke
Animation Checker
Edwin Shortess
Digital Check
Digital Check Supervisor
Gina Bradley
Digital Checkers
Sylvia Filcak
Eddie Munoz
Scanning
Scanning Supervisor
James Keefer
Scanners
Dennis Bonnell
Darrin Drew
George "Bingo" Ferguson
Brendan Harris
Dan Larsen
Beth S. Morris
Helen O'Flynn
Jason Plapp
Edwin S. Shortess
Color
Color Styling Supervisor
Sarah-Jane King
Color Stylists
Brandon Bloch
Marianne Cheng
Maria Gonzalez
Barbara Lynn Hamane
Dene Heming
David Svend Karoll
Marie St. Clair
Color Compositing Supervisor
Sylvia Filcak
Color Compositing Artist
Barbara Lynn Hamane
Color Modeling Supervisor
David S. Karoll
Color Modelists
Constance Allen
Brandon Block
Allison Jota
Sarah-Jane King
Claire Williams
Digital Background
Digital Background Supervisor
Dennis Venizelos
Digital Background Layout Artists
Karen Hamrock
Audrey Steadman
Digital Background Painters
Robert Iza
Jesse Silver
Digital Effects
Digital Effects Supervisor
Earl A. Hibbert
Digital Effects Artists
Laura Barbera
Hugo Dominguez
Jason Piccioni
Marlon West
Digital Effects Animators
Michel Gagné
Anthony F. Stacchi
CGI Animation
CGI Supervisor
Manny Wong
CGI Animation Lead
Adam Dotson
CGI Animators
Michael Amos
Jason Anastas
Kevin Andrus
Manuel Aparicio
Chris Bancroft
Patrick Bonneau
Joe Bowers
Laurent Caneiro
Kenny Chung
David Couchariere
Denis Couchon
Michelle Cowart
Cassidy Curtis
Donnachada Daly
Ares Deveaux
Mark Donald
W. Jacob Gardner
Tomoyuki Harashima
Dave Hardin
Steven "Shaggy" Hornby
Mariko Hoshi
Leif Jeffers
Peer Lemmers
Tommie Lofqvist
Steven J. Meyer
David Pate
Tyler Phillips
Ron Pucherelli
Carlos Puertolas
Carlos M. Rosas
Jalil Sadool
Henry G. Sanchez
Joe Sandstrom
Juan Pablo Sans
Kevan Shorey
Tal Shwarzman
David Earl Smith
David Torres
Alexis Wanneroy
CGI Visual Effects Leads
John Allan Armstrong
Brent Boggs
CGI Visual Effects Artists
Hugo Dominguez
Jeff Wolverton
CGI Visual Effects Animator
Bob Bennett
CGI Lighting Lead
Jongo Yuk
CGI Lighting Artists
Tulio Hernandez
Didier Levy
Jeff Wolverton
Technical Crew
Technical Supervisor
Grant Vicklund
Technical Directors
Torien Blackwolf
Ellen Brenner
Scott Brust
Marc Ellis
Erik Eulen
Al Holter
Hock Lian Law
John MacFarlane
Matthew Maners
Mark Nelson
Peter Tronolone
Jeff Tse
Claire Williams
Digital Cel Painting
Digital Cel Painting Supervisor
Gina Evans
Digital Cel Paint Mark-up
Sarah-Jane King
Lisa Leonardi-Knight
Digital Cel Paint Registration Artists
Staci Gleed
Dan C. Larsen
Digital Cel Painters
Kathy Baur
Kim Bowen
Final Check
Final Check Supervisor
Dennis Bonnell
Final Checkers
Louie C. Jhocson
Helen O'Flynn
Doug Tiano
Claire Williams
More coming soon!
Film Roman Crew
Coming soon!
Wang Film Productions Crew
Overseas Animation Production by
Wang Film Productions
Executives in Charge of Production
Betty Wang
Carey Wang
Felix Wang
James Wang
Head of Production
James Wang
Art Director
Vincent Liu
Retake Director
Elesigna Lau
Production Managers
Gin Liu
Susan Chen
Danny Yeh
Layout
Layout Supervisor
Peter Ferk
Layout Director
Coke Li
Layout Artists
Kung Cao
Shen Yen Chang
Chenny Chen
Frankie Chen
Wei Min Chiang
Wan Hiji
Long Li
Sweet Li
Glanda Lin
York Lin
Rachel Pong
Chao-Wen Wang
Perng Da Wang
Peter Wang
Animation
Animation Supervisors
Water Hsieh
Bunis Yang
Ivan Yu
Supervising Animation Directors
Bunis Yang
Jack Yen
Animation Director
Joe Chen
Kirk Lin
Alice Ho
Andrew Hiseh
Mori Lee
Elton Lee
Dave Marshall
Assistant Animation Director
Ivan Yu
Animators
May Chang
Dan Chen
Perry Chen
Show Chen
Joey Chu
Wade Hong
Lion Hsu
Hsiang Huang
Micahel Huang
Orma Huang
Chun Mao Jiang
Mei Jiu
Dawson Li
Mike Li
Pearl Li
Cat Lin
Long Lin
Frank Liu
Frog Shi
Bee Shyu
Yi Zhi Shyu
Gou Xiong Tu
Betty Wang
Eagle Wang
Maya Wang
Nicole Wang
Panny Wang
Roger Wang
Ivan Yu
Eagle Zheng
Clean-up Animation
Key Clean-Up Artists
Jane Huang
Jian De Li
Maggie Liao
Jessie Lin
Yu Lan Tsai
Fan Yen Tseng
Pao Hsi Wang
Shu Fang Wang
Shu Chen Wu
Yu Chin Wu
Clean-up Animation and Art
Dora Chang
Yueh Chu Chang
Hsiao Chuan Chiang
Hsiu Ying Chung
Hwang Young Dong
Frank Her
Wang Pei Ian
Lili Lee
Steve Lin
Belle Lu
Jaw Kuo Wang
Raey Ling Yang
Inbetween Animation
Inbetween Supervisor
Alex Chang
Inbetweeners
Jane Chang
Luly Chang
Vicky Chang
Anita Chen
Anne Chen
Lili Chen
Mase Chen
Tara Chen
Kang Chiang
Anne Chiu
Mei-Hui Chu
Jenny Hsieh
Mei-Hui Hsieh
Jamie Hsu
Ling Hsu
Jane Huang
Eva Hung
Mary Hwang
Jamie Lee
Li Lee
Maggie Liao
Jill Lin
Ling Lin
Seven Lin
May Liu
Rebecca Liu
Risa Liu
Witch Lo
Belle Lu
Miro Ma
Surachai Phetchakup
Apinya Rattanayanon
Meir Shu
Sirilak Supatree
Mills Tsai
Shun-Hsu Tsai
Ting Tsai
Nick Tseng
Lisa Tung
April Wang
Carol Wang
Tina Wang
Wade Wang
Zoe Wang
Chalermpon Wimana
Miro Wu
Wade Wu
Ane Yang
Mei-Chuan Yen
Sirirat Yoosungnern
Background
Background Supervisor
Vincent Liu
Background Artists
Sheng Yi Chen
Pei Jr Fu
Ming Chuan Hsu
Yao Te Kao
Peter Sun
Wen-Ling Wang
Rachel Wei
Andy Yeh
Ching Liang Yeh
Jun Xiong Zhou
Visual Effects and CGI
Visual Effects Supervisor
Feng-Yi Hsiao
CGI Supervisor
Thompson Hsu
CGI Coordinator
Lee Wang Hsu
CGI Modeling Supervisor
Marty Wu
CGI Modelers
C.J. Chang
Ming-Wei Cheng
Fish Hong
Rong-Zheng Huang
Chih-Kuan Lin
Danny Tang
Steven Tsai
Tony Wang
Wei-Shin Wang
Yi-Sheng Wang
Benno Wu
Sam Wu
CGI Layout Artists
Yin-Ho Hui
Chih-Chieh Liu
CGI Animators
Shu Hui Chang
Yone Chang
Ready Chen
Birdy Lee
Ching Tseng
Lea Yang
CGI Set-up/Rigging Artist
Carey Wang
CGI Lighting and VFX Artists
Kevin Chang
Stephen S. Chein
Tse Ren Chen
Wen Ling Lin
Digital Production
Research and Development Director
Tonny Fang
R&D Engineer/Programmer
Eric Wang
System Administration Manager
Alen Fang
System Administrator
Tung-Yuan Lu
System Engineer
Alex Wang
Scene Planning Opus Coordinators
Matt King
Felix Wang
Scene Planners
Andy Fu
Jane Hsu
Rocky Huang
Ken Li
Lorraine Lon
Jade Pang
Cynthia Yang
Mandy Yang
Animation Checker
Pimolpan Kotem
Painters
Supannee Kusiri
Malee Pungpoon
Saerom Animation Crew
Animation Services by
Saerom Animation
More Coming Soon!
Collingwood & Co. Crew
Animation Services by
Collingwood & Co.
More coming soon!
9 Story Media Group Crew
Animation Services by
9 Story Media Group
More coming soon!
Renegade Animation Crew
Animation Services by
Renegade Animation
More coming soon!
Prana Studios Crew
Visual Effects and CG Animation by
Prana Studios, Inc.
Visual Effects Supervisors
Samir Hoon
Arudra Jaykar
Visual Effects Producer
Bhakti Patwardhan
Visual Effects Coordinator
Vikash Sharma
CG Supervisors
Jouelle Baracho
Prakash D'Cunha
Arudra Jaykar
Supervising CG Producers
Kristin Dornig
Arish Fyzee
CG Line Producer
Aby John
Animation Supervisor
Amogh Vaidya
India CG Studio Operations
Anish Mulani
CG Production Manager
Amit Ramesh Mishra
Supervising Technical Directors
Matt Derksen
Jimmy Gordon
Daniel Lindsey
Joe Mancewicz
Apurva Shah
CG Sequence Supervisors
Ashwin C. John
Himanshu Khatri
Chinneri Ramesh
Kayur Sheth
Asset Build
Asset Build Manager
Ruchi Shah
Asset Build Coordinator
Kriti Ahuja
Modeling
Character Modeling Lead
R. Durairaj
Character Modeling Artists
Amit Das
Yogesh Mulay
Lekha Shetty
Set Modeling Lead
Ketan Thakor
Set Modeling Artists
Sudipto Mukherjee
Shireen Prabhu
Prop Modeling Lead
M. Balasubramanian
Prop Modeling Artist
Dinesh Kumar Das
Rigging
Rigging Lead
Jaidev Singh
Rigging Artists
Shreepad Agaskar
Abhijeet Gupta
Tousif Malik
Mallesh N.
Bappaditya Roy
Robert Sanasam
Facial Set-up
Facial Set-up Lead
R. Durairaj
Facial Set-up Artist
C. Jayavel
Surfacing
Character Surfacing Lead
Muriel Mantri
Character Surfacing Artists
Swati Laxman Adam
Suneel B. Sutar
R. Vaithi
Ajinkya S. Vartak
Set Surfacing Lead
Jayaprakash P.J.
Set Surfacing Artists
Ashish B. Bhosle
Sumit K. Mohanty
Jatin Nair
Vivek N. Nair
Francisco Rodriguez
Nihar Sutar
Dhanashree V. Vaidya
Prop Surfacing Lead
Manivannan Madhesan
Prop Surfacing Artists
Rashmi Mahadevan
Surendran Narayanan
Surfacing Technical Director
Jimmy Machado
Hair & Fur
Hair & Fur Supervisor
Abhishek Karmakar
Hair & Fur Lead
Rajeev Jagasia
Hair & Fur Artists
Darshan Jain
Monica Sharma
Vimal Thomas
Hair Rigging Artist
Mukesh Patil
Foliage
Foliage Lead
Saikat Bhattacharya
Foliage Artists
Sumanto Bej
Bharti Chavan
Rajib Debnath
Deyali Gupta
Rintu Halder
Paras N. Masalkar
Ujjwal Shirsat
Saurabh S. Verma
Matte Painting
Lead Matte Painter
Anup Mitra
Matte Painters
Sarah Focking
Vikram Mali
Pratik V. Sapar
Layout
Layout Supervisor
Seshu Kumar Kota
Layout Lead
Anand R. Pai
Layout Artists
A.V. Ajith
Sameer Bhagat
Rohit Ekley
Keshav N. Khatake
Arnab K. Mitra
Prafulla Naik
Layout Production Coordinator
Akshay Shrivastava
Animation
Animation Leads
B.D.V. Prasad
Jahangir Patil
Prana Animators
Chitra P. Bagkar
Minar S. Bidaye
Ankan Dhar
Surpur E.G.
Aman Goyal
Saumya Goyal
Kotteti Giridhar Kumar
Talekar Haresh
Sandeep Kalambe
Sandeep S. Kedare
Nitin Khambalkar
Harish Kumawat
Onkar A. Lad
Rohan Mandke
Amit Menon
Athar Momin
Mahesh M.S.
Nilesh Naik
Pankaj Negi
Kalpesh Patel
Akash P. Patil
Hemant Patil
Vinay Patil
Nikhil V. Polji
Rahul Rajput
Salve Rahul
Chatrasal Singh
Hitender Singh
Krishna K. Singh
Pankaj Sinha
Alpesh Solanki
Rajeev Vedak
Waghmare Vipinkumar
Mayur A. Wakale
Animation Technical Support
Onil Vaidya
Animation Production Managers
Ashish Thapar
Navneet Verma
Animation Production Coordinators
Chetan A. Barora
Manitha Manohar Nayak
Anubhav Srivastava
Shot Finaling
Shot Finaling Leads
Rupesh Gosavi
Ravi Kanojia
Shot Finaling Artists
Sahil Arora
Sameer Berde
Blaise V. Carvalho
Amit Ramdas Gadekar
Vaibhav Ingole
Vivek Laxane
Mani Kumar M.
Meera Makhecha
Parag D. Mane
Abhijeet Misal
Arnab K. Mitra
Limbaji D. Narale
Ritu Verma
Shot Finaling Production Coordinator
Jerry David
Simulation
Simulation Supervisor
Akash Abhishek Karmakar
Hair Asset and Simulation Technical Director
Darshan Jain
Hair Simulation Lead
Manoj Kumar V.
Hair Simulation Co-Lead
Shailesh Paiyala
Hair Simulation Artists
Kailas Avhad
Jayesh Bhavsar
Priyesh Geete
Priyanshu Ghosh
Suchandra Ghosh
Sanket Kadam
Rutuja Kajave
Ashish Kakkad
P. Pavan Kumar
Paresh K. Mistry
Anik D. Patel
Manoj K. Patidar
Nikhil Patil
Vivekanand Rai
Kumar Rohan
Nimisha Sethi
Cloth Simulation Lead
Amitkumar Tembhare
Cloth Simulation Artists
Poorva Adarkar
Sejas Mehta
Bapi Modak
Vineet Singh
Kiran P. Vaidya
Monica Sharma
Simulation Production Coordinator
Urmi Jana
Technical Animation
Technical Animation Lead
Sejas Mehta
Technical Animators
Abhishek Dhar
Kaushik Ghosh
Rupesh L. Gosavi
Rohit Sali
Effects
Effects Leads
Perminder Singh
Sunil Chatim
Johnny James
Kamlesh Parmar
Perminder Singh
Anand Suthar
Houdini Effects Technical Director
Anand Zaveri
Maya Effects Technical Director
K.D.Vinoth Khanna
Effects Artists
Piyush Bairagi
Rakesh Bharath
Manie Bhatia
Bhushan T. Deogade
Kunal Dhavale
Sandeep Kalambe
Sushant Matbar
Balaji C. Phutane
Sanghpal Pratap Wanjari
Effects Production Coordinator
Vikash Sharma
Lighting & Compositing
Technical Project Lead
Sachin Shrestha
Lead Lighting Artist
Ravindra Bhandi
Co-Lead Lighting Artist
Tabrez Solkar
Senior Lighting Artist
Ravi Kumar Sangam
Lighting Artists
Anshad K. Abu
Swati A. Baranwal
Debjani Bhadra
Biraj Bora
Prafull Chauhan
Santosh Das
Hitesh Dhruv
Roshan Ghatkar
Harshita Gupta
Zainul Abedin Javi
Vikas Janrao
Ajay Jain
Arun K. John
Vaibhav Kolge
Safras Mahamood
Amlan Mahapatra
Tushar Mantri
Sudipto Mukherjee
Kalpana Negi
Pratik Padariya
Deepesh Phulwani
Sarwani Gurbachan Singh
Nitin Vade
Lightspeed Technical Director
Amiy Shrivastava
Compositing Lead
Sharon David
Compositing Co-Lead
Pranil Colaco
Compositing Artists
Sharon David
Prosanta Dey
Anthony Fernandes
Avirup Ghosh
Ajay Gurram
Gaurav Kapoor
Amit Karekar
Shraddha Kate
Paras Kawa
Manoj Keer
Imad A. Khan
Pankaj Kumar
Arun Mendon
Suvadip Mondal
Irshad Patel
Biplab Paul
Srinivas Reddy
Ravi Shekhar
Deepak Pal Singh
Abhishek Sinha
Amit G. Thakur
Sujit Tone
Anuj R. Varma
Lighting & Compositing Manager
Michael D'sa
Sequence Managers
Chetan Barora
Gauri Bhagwat
Raphael Fernandes
Rendering
Rendering Managers
Lokesh Mishra
Shakti Prakash Mohanty
Abhijit A. Pimpalkhare
Rendering Lead
Vipin Shah
Rendering Wranglers
Satish Babu
Kishore C. Mandal
Deepak Nirmal
Kartik B. Poojary
Sajan Raj
Afzal U. Sayyed
Girish A. Suryavanshi
Satya Prakash Tripathy
Production
India Unit Editor
Hitesh C. Kaklotar
Production Tracking
Bharat Shinde
Head of Global Production
John McKenna
India Unit Production Managers
Aby John
Nilesh Sardesai
Los Angeles Unit Production Manager
Victoria Itow-Tsering
Additional CG Production Support
Shailesh Gautam
Rahul Khanna
Technology & Development Team
Senior CG Technology Manager
Arun Nath
CG Technology Manager
Sachin Shrestha
CG Technology Supervisor
Bhavik Sukhadia
Technology Team
Gyandeep Das
Mukund Dhananjay
Vikas Jaiswal
Akesh Kulmi
Sreenath Nair
Viral Sompura
Shader Writing and Support
Rupesh Mandke
Technology Supervisor
Jaykar R.A.
Technology Managers
Pragya Pathak
Suhit Saha
Technology Coordinator
Gauri Khadye
Head of Information Technology Infrastructure
Irfan Khan
Managers of Information Technology Infrastructure
Mahesh Chaudhary
Jagannath Padhy
Manager of Storage Resources
Gaurang Pandya
System Administrators
Sachin Bhakare
Kunal Desai
Salman Desai
Ashish "The Ashes and Dust Guy" Dutt
Samir Dutta
Viral Gala
Madhu Kamble
Chetan Parmar
Sameer Pednekar
Wasil Raye
Vinal Sah
Ameer Shaik
Nizam Shaikh
Pallavi Shinde
Harpreet Singh
Jesson Thomas
Ritesh Varma
Network Administrators
Raju Kalamkar
Rajkumar Prasad
Linux Administrators
Dhiraj Deshpande
Sachin Devalkar
Rajesh Hatiskar
Special Thanks to
P.J. Gunsagar
Toon City Animation Crew
2D Animation Production by
Toon City Animation, Inc.
Unit Director
Colin Baker
Unit Producer
Orlando Verde
Unit Digital Supervisor
Julius Legaspi
Unit Technical Supervisor
Alex Misalucha
Unit Coordinator
Jonathan Tinsay
Creative Director
Russ Mooney
Layout
Layout Supervisor
Levy Vergara
Layout Checker
Aldrin Abesamis
Layout Artists
Jun Aoanan
Robert Clark
Julius Gopez
Alex Hipolito
Jeffrey Jimenez
Jonathan Ledesma
Joddie Lopez
Mike Mercado
Clemente Rivera
Jeffrey Rivera
Larry Santiago
Animation
Animation Supervisors
Bienifer Flores
Rolando Sabado
Assistant Animation Supervisor
Jerome Hiram Co
Animation Director
Romy Garcia
Assistant Animation Director
Rolando Sabado
Toon City Animators
Delfin Abad
Baltazar Abietes
Delfin Abrio
Carlo Christopher Anacin
Rolando Angelo
Ernesto Aquino
Edwin Arcena
Joseph Jubilee Balderas
Serafin Balnaja
Arnold Bambao
Ricardo Bernardo
Antonio Bugas
Sammy Canton
Arnold Collao
Reno Concepcion
Dennis Coniconde
Crisano De Jesus
Noel Domingo
Anthony Escartin
Joneal Estrella
Romeo Fabian
Bienifer Flores
Gilbert Francisco
Edgardo Francisco
Cynthia Javier
Dondi Juan
Dante La Torre
Wilfredo Leonardo
Romeo Libunao
Alexander Lorena
Richard Lu
Gabriel Mase
Gary Mooney
Jacques Muller
Robert Ocon
Arnel Padios
Apollo Pascual
Ruel Ramos
Warren Romero
Rolando Sabado
Edwin Santiago
Jose Mari Santiago
Rommel Santiago
Apollo Soriano
Evangelina Soriano
Jonathan Sumalpong
Lorna Sun
Francis Tan
Danilo Wabe
Background
Background Supervisor
Michael Gorospe
Background Artists
Jonathan Ayop
Darwin Camero
Ricardo Francisco
Dawn Macute
Noel Solis
Background Matte Painter
Ephraim Sepe
Background Clean-up Supervisor
Anthony Ramos
Background Clean-up Artists
Pretz Dela Torre
Arlyn Miraflor
Jun Paragas
Gilyn Sambo
Raymond Sayo
Krizel Villalon
Clean-up Animation
Clean-up Supervisor
Alvin Sarthou
Clean-up Leads
Adelfo Manao
Alain Tagpuno
Clean-up Animation Checker
Ramil Gonzaga
Clean-up Artists
Luis Apusen
Aldwin Ayao
Ronald Balboa
Alex Baloloy
Dan Baloloy
Ella Basa
Mabbi Besa
Lyn Catimbang
Joseph Cu
Pretz Dela Torre
Mike De Vega
Nat Escalderon
Jon Flores
Eric Galit
Dandy Geronimo
Ed Godoy
Mhil Gonzaga
Kim Imperial
Burns Isidro
Nilo Lapid
Jeline Laporga
May Laxamana
Angie Legaspi
Buddy Maderazo
Annie Magparangalan
Adel Manao
Paul Mejica
Renan Moreno
Rico Narda
Junard Oropesa
Hector Reyes
Rick Rimando
Lolot Roda
Leo Saluna
May Salunga
Alvin Sarthou
Joel Sengco
Alain Tagpuno
David Tercias
In-between Animation
In-between Supervisor
Norman Baculi
In-between Director
Aaron Stannard
In-between Leads
Ramil Gonzaga
Michael Pattison
In-between Checker
Armand Wong
In-between Artists
Mike Abella
Tonton Amoin
Arlone Aquino
Aldwin Ayao
Joy Basuil
Hermie Bunat
Gerry Cabrera
Jaime Carigma
Sarsi Casas
Joel Castillo
Bob Coronado
Airene Crisostomo
Jomar Diyo
Danny Encabo
Atoy Francisco
Froilan Gervo
Marie Gonzales
Ronald Jacosalem
Dennis Juz
Ave Ladera
Charlie Lorenzo
Joy Machado
Fernando Oira
Rick Onadia
Rick Rimando
Dulce Romblon
Armand Wong
Effects Animation
Effects Supervisor
Akiblas Flores
Effects Animators
Delfin Abrio
Christopher Anacin
Arnold Bambao
Alfredo Cantuba
Joey Celerio
Crisano De Jesus
Gem Deseo
Herbert Dimol
Nadja Guasch
Richard Lu
Mark Malonjao
Apollo Soriano
Effects Clean-up Artists
Morela Basa
Arlene Dela Torre
Jose Jeline Laporga
Effects In-betweeners
Jaime Carigma
Eric Galit
Dennis Juz
Computer Generated Imagery
CG Supervisor
Terence Roldan
CG Coordinator
Anthony Gianan
CG Technical Directors
Jet "The Le Gasp Guy" Legaspi
Oliver Magno
Maria Dolores Paculan
Martin Sacramento
CG Animation Supervisor
Mylene Santos
CG Animators
Christian Paulo Abao
Evangelina Balnaja
Gilbert Francisco
Jogimie Gan
Miguel Gregorio
Robert Ocon
George Villaflor
CG Modeling Lead
Sesinio Ampongan Jr.
CG Modeler
Marvin Baluyot
CG Texturing Artists
Love Asis
Amabel Bonot
Darwin Camero
Grace Tenorio
CG Lighting Supervisor
Dino De Guzman
CG Lighting Artist
Ryan De Guzman
CG Compositing Supervisor
Archie Delos Santos
CG Compositors
Maracel Sj. Avenido
Leo Castillo
Thelmo Thelmo
Glen Velarde
CG Production Coordinator
Rain Medina
CG Production Assistants
Cherry Alba
Mary Ann Antonio
Ann Asuncion
Digital Production
Digital Ink & Paint Supervisor
James Arboleda
Assistant Digital Ink & Paint Supervisor
Elmer Medina
Scene Planning Artist
Louie C. Jhocson
Lead Compositor
Ross Brillantes
Compositors
Antonio Cardiente
Mary Ann Carreon
Melvyn Carreon
Allan Dayauon
Roberto Dia
Painters
Elen Amerila
Flor Aquino
Vilma Bernal
Evangeline Biglete
Mylene Cuyos
Coco Desingco
Lina Egloso
Cora Frias
Gilbert Lantion
Evelyn Mirabuna
Connie Santiago
Color Managers
Jonathan Cu
Mike Icaro
Color Stylists
Marilyn Pasana
Mary Liane Veloso
Animation Checking
Jeffrey Gongon
Rolando Talactac Jr.
Digital Ink & Paint Checking
Dennis Fabros
Final Color Checking
Melvyn Anthony Carreon
Scanning
Junior Bartolome
Marvin Dela Cruz
Jonathan Mercado
Alvin Mogul
Glenn Ford Mogul
X-Sheet Director
Marlene Robinson May
X-Sheet Timer
Don Judge
X-Sheet Encoders
Gilfred Jarin
Ernie Siriban
Line Test Operators
Brendo Cayabyab
Dominador Macute
Digital Production Coordinator
Leo Quizon
Digital Production Assistant
Allen Domingo
Digital Production Manager
Jonathan Tinsay
Avid Editorial
Avid Editorial Supervisor
Noel Dionisio
Avid Editors
Margi Hoy
Peter Jennings
Production
Operations Manager
Jonathan Tinsay
Production Supervisor
Raymond Iacovacci
Production Manager
Tobee Barretto
Production Coordinator
Lenlen Tolentino
Production Assistants
Rolan Arellano
Racquel Baluyot
Diane Ignacio
Ryan Lipana
Mary Rose Piansay
Gefrey Pullan
Sally Santos
Annalyn Verdeflor
Production Associate
Dee de Leon
Production Accountant
Allan Paguio
Digital Dailies Editors
Rolan Arellano
Maracel Avenido
Chrysler Cayabyab
Technical Support
Technical Support Supervisor
Anthony Co
Technical Support Staff
Art Bermas
Paolo Cahilig
Rodel Catura
Anthony Co
Mikhales Manalaysay
Reynaldo Santos
Yowza Animation/Portfolio Crew
Pre-Production Services And Additional Animation Provided by
Yowza! Animation/Portfolio Animation Studio
Director
Tahir Rana
Assistant Director
Brad Ferguson
Producer
Heather Walker
Executive Producer
Pete Denomme
Lisa Olfman
Joy Rosen
Line Producers
Julian Coutts
Liz Rondolet
Animation Director
Tom Jolliffe
Assistant Animation Director
Christos Katopodis
Art Director
Jeffrey Timmins
Assistant Art Director
Vesna Mostovac
Storyboard
Storyboard Supervisor
Roger Chiasson
Storyboard Artists
Caroline Hung
Chris Land
Storyboard Revisionist
Matt Wilson
Storyboard Coordinator
Luke Boyko-Phelan
Posing
Posing Supervisor
Roger Chiasson
Posing Lead
Jonathan Phillips
Posing Artists
Jeremy Cardarelli
Chris Ramsarran
Layout
Head of Layout
Dermot Walshe
Layout Supervisor
Mike Fowler
Layout Artists
Rich Dannys
Loughlin Dyer
Robin K. Herman
Kenji Iwata
Kim Yoo Jin
Sean Wicket
Layout Coordinator
Renae Ruddock
Animation
Animation Supervisor
Roger Chiasson
Animators
Leah Alcantara
Steve Baker
Steph Braithwaite
Larry Cariou
Jean-Sebastien Duclos
Maks Dylak
Dax Gordine
Cerissa Grieve
Grant Harris
Joshua Hart
Blair Kitchen
Kalvin Kulz
Chris Land
Kezia Ma
Deanna Marsigliese
Adam Massicotte
Satjit Matharu
Mike McDougall
Pablo Nilo
Shannon Penner
Jens Pindal
Michael Pjawka
Shane Root
Bart Sarmazian
Katia Savelieva
Michael To
Florian Wagner
Nadine Wagner
Samantha Youssef
Qi Zhang
Animation Coordinator
Ty Hudecki
Junior Animation Coordinator
Elise Vine
Background
Background Supervisor
Vladan Ignjatovic
Background Artists
Linette L. Derrick
Kim Linn
Vesna Mostovac
Elena Quast
Background Coordinator
Kat Curwin
Clean-up Animation
Clean-up Supervisor
Claude Chiasson
Key Clean-up Animators
Myung Hee Heo
Sandy Kellerman
Clean-up Animators
Janine Cho
Gloria Hsu
Brad Hughes
Mike Milligan
Vittoria Quane
Cory Wilson
Clean-up Artists
Sandy Bennett
Christina Butterfield
Janine Cho
Gloria Hsu
Weronika Kapelanska
Mi-Young Lee
Beverly Lehman
Jenny Rutz
Hyung-Im Son
Kenny Yang
Clean-up Assistants
Mi-Young Lee
Jenny Rutz
Inbetween Animation
Inbetween Supervisor
Mike Demur
Inbetween Artists
Christina Butterfield
Dax Gordine
Cerissa Grieve
Gloria Hsu
Weronika Kapelanska
Beverly Lehman
Hong Qi
Cilbur Rocha
Lynn Yamazaki
Effects Animation
Lead Effects Supervisor
Darren Donovan
Effects Supervisors
Dan Turner
Bob Cowan
Assistant Effects Supervisor
Ian Mah
Effects Animators
Jeff Astolfo
Sean Branigan
Lee Cadieux
Natalie Garceau-Turner
Honh Sik Kim
Biljana Milicevic
Lorenzo Del Bianco
Raymond Pang
Peter Wang
Seung-soo Yun
Assistant Effects Animators
Robyn Boyko
Mike Dobson
Aputik Gardiner
Ron Kilbride
Louise Kiner
Roger Liu
Kevin McGibbon
Greg Parker
Debra Pugh
Digital Production
Scene Planning Artists
Erica Staples
Natali Topalovska
Compositing Artists
Ceferino Asido
Tara Campbell
Jack Carr
Oleh Prus
Ink & Paint Supervisor
Christine O'Connor
Ink & Paint Artists
Sonya Carey
Francois Valentyne
Scanning and Animation Check Supervisor
Sonya Carey
Scanning and Animation Check
Tara Campbell
Systems Administrators
Ceferino Asido
Simon Daley
Production
Head of Production
Claude Chiasson
Production Manager
Pierre Chiasson
Production Assistants
Lucy Chiasson
Raphael Friess
Production Executive Assistant
Sonia Xavier
President/Creative Director
Claude Chiasson
Head of Business Development
Heather Walker
Production Coordinator
Sally Walker
Production Accountants
Daurio Franklin
Jeff Kulbak
Finance Assistance
T.E.A.M. Financing Group
Canada Legal
Denton Canada LLP
Jim Russell
Reisman Law
Hatty Reisman
Rough Draft Studios Korea Crew
Overseas Animation Production by
Rough Draft Studios Korea
Executive Producer in Charge
Nikki Vanzo
Overseas Executive Producers
Kyung-suk Park
Gregg Vanzo
Overseas Co-Executive Producer
Hyejoon Yun
Overseas Producer
Claudia Katz
Overseas Supervising Producer
Chulho Kim
Overseas Animation Supervisor
Scott Mansz
Layout
Head of Layout
Hyunkyu Lee
Layout Supervisor
Yong Nam Park
Layout Director
Youngduk Kim
Layout Artists
Lium Raymond Vanzco
Suasion Syuejoon
Canuck Honjyio
Syria Sheong Zhaun
Hyundai Young Kim
Suchli Sunyoom
Sunyook Miskioso
Hinjyuin Sheong Lung
Jung Hyundai Sheong
Lium Miller Vanzco
Gregg Sunyoomio
Animation
Animation Directors
In Soo Ahn
Myung Nam Jang
Yong Seop Jeong
Young Sik Jeong
Sukkyu Kim
Jae Bok Lee
Sang Kyun Shin
Hee Man Yang
Additional Animation Directors
Dong Soo Lee
Jun Hee Yoo
Animation Producers
Sueyoon Kim
Hinjyun Young
Animators
Syuoon Heong
Lin Jeong Lium
Hinjyun Jung
Syukioon Kim
Yung Jyuioon Young
Syuejoon Young
Sunyook Kimbo
Eueyoon Jin Kim
Uyijoon Heong
Sunyi Jyuioon
Young Jin Heong
Syueio Kong
Jyuioon Jin Heong
Hyejoon Vanzco
Heong Raymond Heong
Suykoon Lium
Hinjyuin Heong Jeong
Yujion Jin Vanzco
Jin Syuejoon
Heads of Assistant Animation
Soungsuk Cho
Bo Young Sung
Chief Assistant Animator
Sungsoon Cho
Lead Assistant Animator
Young Nim Lee
Assistant Animators
So Yeon Kim
Jung Il Park
Hye Ryun Lee
Moon Sun Jo
Joo Sik Kim
Mee Jung Jeong
Dae Kwon Choi
Yoo Jin Park
Young Sil Jeong
Sil Hee Bang
Yeon Joo Koh
Min Hwa Song
Hyun Joo Park
Ji Young Hwang
Mee Ra Cho
Mee Jin Cha
Ahe Kyung Jeong
Young Eun Seo
Hyun Joo Shin
Mee Sook Lee
Kyu Young Ohn
In Hwa Oh
Ki Jung Shim
Myung Shim Choi
Ran Kyung Oh
Eun Joo Jung
Effects Animators
Al Holter
Mike Jones
David Lee
Cynthia Neil Knizek
Dan Lund
Rosanna Lyons
Mark Myer
Masa Oshiro
Van Shirvanian
Jeff Topping
Philip Vigil
José A. Garcia Villameriel
Animation Check Supervisor
Mi Hwa An
Animation Checkers
William A. Bemiller
Susan Burke
Gina Evans
Glenn Higa
Esther H. Lee
Jan Naylor
Jung Kim-Wolf
Jong Bum Park
Sock Hee Kim
Animation Technical Directors
Woosung Jung
Beong Seung Min
Animation Retake Director
Yong Nam Park
Animation Retake Assistant
Mee Hwa Ahn
CGI Animation
CG Director
Scott Vanzo
CG Supervisor
Manny Wong
CG Modeler
Alex Ha
CG Layout Artist
Don W. Kim
CG Animators
Stuart Alan
Kevin Carney
Jang Hwan Cho
Don Kim
Jon Kim Krummel II
Hock Lian Law
Mike Montague
Mark Orme
Benjamin Sakai
Chris Stover
Eric Whited
Charlie Winter
CG Lighting and Compositing Artist
Joo Hwan Son
US Animation System
US Animation System Head
Woo Sung Jeong
US Animation System Chief
Hae Jin Park
US Animation System Technicians
Yeon Suk Ryu
Sang Won Seo
Sang Hyuk Oh
Scene Planning
Scene Planning Supervisor
Suykoon Young Heong
Scene Planners
Canzco Jyuioon
Hinjyuin Vanzco
Jin Hinjyuin Jr.
Jyuioon Raymond
Jeong Hinjyuin Lium
Sueyoon Syuejoon
Hinjyuin Syuejoon
Gregg L. Raymond
Jin Suyiooero
Digital Production
Head of Digital Animation
Woosung Jung
Digital Production Supervisor
Seho Na
Digital Scan and X-Sheet
Hyun Joo Lee
Hyun Joo Park
Na Young Kim
Jiyoung Jung
Hyunju Lee
Digital Camera
Digital Camera Chief
Se Ho Na
Digital Camera Operators
Hyun Wook Cho
Min Seok Ji
Tae Hoon Lee
Digital Ink & Paint
Digital Color Palette
Ji Yeon Kim
Digital Ink and Paint Chief
Hyun Ah Kim
Digital Ink and Paint Artists
Young Sook Hong
Ki Name Ahn
Kui Ok Kim
Hye Sun Ahn
Nam Young Jeong
Eun Young Kim
Jin Hee Kim
Yae Yoon Lee
Do Hee Kim
Hye Sun Kim
Young Eun Choi
Ok Sun Ji
Hye Yeop Yoon
Jung Hee Lim
Kang Sook Baek
Sang Eun Park
Seol Hee Yoon
Snag Hee Kim
Digital Background Painting
Digital Background Painting Heads
Eun-Young Lee
Mi-Young Lee
Digital Background Painting Chief
So Yeon Choi
Digital Background Painting Supervisor
Yong Nam Park
Digital Background Painters
Eun Soo Ban
Kyung Hee Kang
Ha Na Kim
Chung Ran Eum
Mee Jin Park
Digital Compositing
Digital Compositing Heads
Gina Bradley
Hyunwook Cho
Heejung Jeong
Digital Compositing Chief
Se Ho Na
Digital Compositors
Jong Hyun Park
Hee Jung Jeong
Hee Jin Kang
Jin Yoon
Joon Kyo Jeong
Sun Young Park
Il Woo Bae
Bo Hee Kwon
Young Joon Hong
Final Checking
Final Checking Supervisor
Hyun Wook Cho
Final Checker
Yong Nam Park
Digital Systems
Digital Systems Chief
Hae Jin Park
Digital Asset Managers
Dennis M. Johnson
Abishake Pathak
Digital Systems Administrators
Anne Harting
Ann Hoyt
Yunsuk Lee
Jeffrey Perlmutter
Yeon Suk Ryu
Digital Editorial
Digital Editorial Head
Hae Jin Park
Digital Editors
Yun Suk Lee
Yeon Suk Ryu
Production
Head of Production
Chul Ho Kim
Head of Production Coordination
Yeon Hwa Jeong
Head of Production Operations
Beangcheal Yea
Head of Production Finance
Sangwoo Cha
South Korea Production Support Heads
Jin Won Seo
Kichul Yeon
South Korea Production Support
Sangam Lee
Mikyung Song
Jinmyung Noh
Taesik Shin
South Korea Production Coordinators
Yong Min Park
Jeong Yeul Park
Jung Soo Shin
Suasion Lee Hioung
Hioung Sunyoomio
Los Angeles Production Coordinators
Dennis Adams
Dave Kim
Senior Head of Production Translation
Yeonhwa Jeong
Heads of Production Translation
Youngwon Kim
Hyunjung Lee
Production Translators
Gahyun Baek
Young Jin Jeon
Mirae Lee
Assistant Production Translators
Yeo Jin Jeon
Mee Rae Lee
Production Accountants
Kihyun Lee
Hwakyung Shim
Jaehyun Shin
Production Executive
Greg L. Marshall
Animal Logic Crew
Visual Effects, Animation, and Digital Intermediate by
Animal Logic
MIKE RAUH
Bardel Entertainment Crew
Additional Animation Production by
Bardel Entertainment
A Division Of Rainbow S.R.L.
Executive Producers
Delna Bhesania
Barry Ward
Line Producer
Elin Anderson
Creative Director
Florian Wagner
Layout
Layout Supervisors
Don Fuller
John Hill
Layout Artists
Allison Chan
Bong Macarayan
Animation
Supervising Animation Director
Nadine Wagner-Westerbarkey
Animation Director
Nathan Litz
Animation Supervisors
Victor Marchetti
Nick Vallinakis
Animators
Krista Baron
Graham Bustard
Chris Chan
Kaylea Chard
Caroline Foley
Shawn Harper
Justin Lee
Graham Peterson
Tommy Rodricks
Lubke Seid
Kritika Seshadri
Justin Smith
Johnny Tesoro
Animation Revisionist
Denny Lu
Animation Coordinator
Kent McCormick
Background
Background Supervisor
Don Fuller
Background Artists
Irina Golina Sagatelian
Caitie O'Rourke
Eda Soong
Clean-up and Inbetween
Clean-up and Inbetween Supervisor
Curt Spurging
Clean-up Artist
Vince Orcullo
Inbetween Artist
Felix Betschart
Visual Effects
Visual Effects Supervisor
Chris Browne
Visual Effects Artist
Ravinder Brar
Compositing
Compositing Supervisor
Bert Dennison
Compositor
Christian Stokes
CGI Animation
CG Supervisor
Masaki Jeffrey
CG Modeling Artist
Eric Cheung
CG Texturing Artist
Tim Yang
CG Animators
Nigel Hunter
Justin Lee
Tom Roth
Bob Taylor
CG Lighting and Compositing Artist
Zachary Mallett
Production
Production Manager
Deacon Publicover
Production Supervisor
John Rix
Production Coordinators
Athena Cho
Laurel Montgomery
Production Assistant
Dallas Parker
Head of Production
Greg DeWinter
President
Barry Ward
Chief Executive Officer
Delna Bhesania
Vice President of Production
Bonnie Pritzker
Chief Technology Officer
Darcy Reno
Director of Finance & Business Affairs
Richard Grieve
Controller
Daniel Masuda
Operations Director
Sanja Zoric
Human Resources Director
Anne Denman
Senior Human Resources Manager
Monica Tsai
Mercury Filmworks Crew
Additional Animation Production by
Mercury Filmworks
CEO/President/Executive Producer
Clint Eland
Supervising Producer
Marianne Culbert
Producer
Chantal Ling
Executive in Charge of Production
Jerry Popowich
Head of Studio
"Diamond" Dave Merritt
Animation Director
Graham MacDonald
Art Director
Shi Chang
More Coming soon!
Digital eMation Crew
Overseas Animation Production by
Digital eMation
Supervising Directors
Jinsung Kim
Dongwon Jung
Youngwon Jung
Production Staff
Scarlet Sookyung Kim
Kyoonmin Lee
Ini Song
Sunmi Park
Agatha Sarim Kim
Ashley Hee-Eun Bae
Sujin Jung
Animation
Animation Directors
Bong-Guen Kim
Jae-Ong Kim
Seung-Woo Yang
Sungchan Lee
Jinyul Jang
Jinhyun Choi
Layout Artists
Joonsoo Kwon
Byunghui Kim
Joonchan Kim
Hyunjoo Park
Donghwan Oh
Kyungsoo Lee
Kyoochang Lee
Key Animators
Sunjin Kim
Yungki Kim
Yoonbae Kim
Hyunshik Nam
Yunghee Shim
Chang-Woo Park
Hunkook Park
Heung-Uk Yum
Kyungsang Yoo
Jaejin Yoo
Yungtae Yoon
Gunshik Lee
Seungjoon Jung
Namgil Jo
Jaegyoo Jo
Animators
Namgil Cho
Jae-Bum Lee
Chanki Yoon
Clean-up Animators
Jin-Hee Choi
Myung Ho Kim
Inbetween Animators
Eun Hwa Jung
Mi-Sang Lee
Yoon-Jin Sung
Background
Background Directors
Jongnam Kim
Haesung Kim
Kyungsook Park
Jinyang Lee
Soon-Yi Heo
Background Artists
Byungjoon Jun
Seungchul Kim
Donghwan Oh
Dong-Gyoo Lee
Yung Hwan Lee
Checking
Model Checkers
Hyunja Kang
Jinmi Park
Jinyung Song
Jaehee Oh
Miyun Lee
Animation Checkers
Yong Ahn
Jong-Gook Lee
Jin Mi Park
Inbetween Checkers
Namgi Kim
Myungho Kim
Yoojoong Kim
Heejung Kim
Jong-Gook Lee
Mijung Jun
Heenam Jo
Naksoo Choi
Chulgi Hong
Final Checkers
Seungyong Jung
Pilmook Chae
Digital Production
Color Stylists
Yong Ahn
Kyungran Koo
Young-Eun Ko
Miyung Kim
Hwasoon Kim
Hyojung Park
Eunyung Ahn
Heeok Shin
Boyung Choi
Woonrye Jung
Bumji Kim
Jungbong Jang
CG Animators
Eddie Jae-Il Byung
Hongsun Yoon
Daeguen Hong
Jungyoon Yang
Minji Kim
Fatou Gassama
Ink & Paint Artists
Miyung Park
Yong Ahn
Sunyung Ham
Yoonim Lee
Woonrye Jung
Compositing Artists
Jaehyung Won
Kang-Ok Kim
Joohee Yang
Joori Jung
Kwanhyung Lee
AKOM Productions Ltd. Crew
Overseas Animation Production by
AKOM Productions Ltd.
More Coming soon!
Jam Filled Entertainment Crew
Additional Development and Animation by
Jam Filled Entertainment
Producers
Robert Anderson
Jennifer Hill
Sean McAlear
Brian Lynch
Executive Producers
Stephen Gallop
Steven Hecht
Kallan Kagan
Supervising Producer
Jane Sobol
Head of Production
Stephen Gallop
CG Supervisors
Evgeny Berbasov
Phil Bonner
Technical Supervisor
Matt Collie
Editors
Matt Ahrens
Gavin Ebedes
Adam Garner
Assistant Editors
Michele Klaponski
Jerrad Pulham
Production Designer
Chi Woo Park
Art Directors
Boris Andreev
Andy Ng
Storyboard
Storyboard Supervisor
Steve Daye
Storyboard Artists
Myke Bakich
Bram Cayne
Ian Cherry
Trevor Hierons
Dipesh Mistry
Visual Development & Design
Character Designers
Mark Anthony
Rupy Bhogal
Peter Lee
Mark Mohamed
Chris Makerewich
Andy Ng
Balaji Santhanam
Elva Wang
Andrew Woodhouse
Concept Artists
Mark Anthony
Mark Mohamed
Rachelle Reyes
Prop Designers
Rupy Bhogal
Mark Mohamed
Chris Makerewich
Andy Ng
Set Designers
Mark Anthony
Rupy Bhogal
Mark Mohamed
Chris Makerewich
Andy Ng
Elva Wang
Matte Painters
Alexandra Kavalova
Peter Lee
Visual Development Artists
Andy Ng
Elva Wang
Layout
Layout Supervisor
Paul Anderson
Layout Leads
Mike Helmer
Paul Kohut
Layout Artists
Bruno Amezcua
Matthew Bilton
Taiwon Choi
Trina Dasgupta
Joshua Fraiman
Jean Pilotte
James Schryer
Andrew Smith
Parag Sorte
Michelle Tang
Cat Wideman
Final Layout Lead
Piero D'Aloisio
Final Layout Artists
Leo Li
Shaun O'Reilly
Ferryanto Tantono
Yingjie Zhan
Modeling & Rigging
Modeling & Rigging Supervisor
Mike Carnovale
Modeling & Rigging Lead
Ian Kim
Rigging Development Lead
Patrick Pautler
Modeling Artists
Mark Ainslie
Andrew Bonar
Lucas Brownell
Max Brown
Trenton Cassamalli
Cesar Dacol, Jr.
Jerome Herman
Bruce Hiley
Sarah Jargstorf
Diane Kim
Matt Lewis
Jessie Milne
Hajime Miyasaka
Christoph Schoch
Andrew Shyshko
Rak Tafarodi
Celso Teixeira
Erik Vanhorn
Rigging Artists
Mark Ainslie
Max Brown
Chih-Chieh Hsu
Matt Lewis
Arturo Martin
Jessie Milne
Patrick Pautler
Wil Petrie
Roman Rajbhandari
Louis Vottero
Look Development
Look Development Director
Aaron Webster
2D Texture Lead
Julio Del Hierro
2D Textures and Graphics
Alexi Chabane
Irwin Gamalinda
Hong-Mao (Jeff) Lin
Andy Ng
Kelvin Tam
Environment and Foliage Lead
Aadel Forootan
Environment and Foliage Artists
Michael Bahadoor
Phil Bredehoeft
Alexi Chabane
Christopher Derewianko
Simeon Anthony Remedios
Andrew Shyshko
Hair and Cloth Supervisor
Aaron Webster
Hair and Cloth Artists
Ryan Cromie
Zelda Dufgran
Irwin Gamalinda
Kosta Lavrinuk
Hong-Mao (Jeff) Lin
Trevor Morgan
Noppakhao Nakarmdee
Asmara Nayyar
Andy Ng
Michael Zaplotny
Engineering
Engineering Production Manager
Daniel A. Murray
Engineering Supervisor
Rob Burton
Engineers
Reza Abolmolouk
Nicholas Anderson
Matt Collie
James Deschenes
Josh Fuller
Vicken Mavlian
Mmarkus Ng
Kym Watts
Software Developers
Matt Collie
Juhyun Daniel Lee
Lana Melnichuk
Yungsiow Yang
Animation
Animation Director
Patrice Berube
Animation Supervisor
Sushant Dholakia
Lead Animators
Dianna Basso
Sushant Dholakia
Tara Donovan
Scott Heatherley
Jam Filled Animators
Derek Arthurs
Adam Beck
Jordan Benning
Joshua "AD" Brown
Renee Brunton
Jenna Byun
Dennis Michael Chan
Terry Dankowych
Matthew Frigault
Doug Gandy
Bill Giggie
Brandon Gilbert
Kerie Green
Kristin Handley
Brandon Harris
Tom Henderson
Beatrice Imrie
Winona Janega
Jubey Jose
Druv Joshi
Patrick Lafrance
Matthew Lajoie
Chang Sik Lee
Kim Leow
Heather McCann
Pat Rhodes
Spence Robinson
Brad Semple
Subhankar Sen
Mike Shiell
Ki Eun Suh
Danny Testani
Daniel Theriault
Charls Thomas
Yevgen Timoshin
Adam Trout
Christian Valenzuela
Brad Willis
Mary Yang
Joe Yeh
Jessica Zanetti
Visual Effects
Visual Effects Supervisors
Bret Culp
Warren Lawtey
Brian Smeets
Visual Effects Lead
Tyson Groth
Visual Effects Artists
Dean Blaser
Michael Sun
Visual Effects Animator
Karen Smith
Lighting & Compositing
Lighting Supervisor
Ryan T. Smith
Compositing Supervisor
Steven Mark Chen
Lighting & Compositing Lead
Simon Fung
Key Lighting Artist
Sean Montgomery
Lighting & Compositing Artists
Belma Abdicevic
Comyar Aghdam
Gal Anafi
Bruno Amezcua
Cory Chambers
Steve Chen
Rob Dale
Erini Fahim
Josh Fraiman
Justin Goran
Sama Izhar
Keren Kurtz
Ruby Lee
Tony Linka
Bryan Luren
Kevin McBride
Marg McGhie
Sean Montgomery
Ravi Patel
Zebulon Pike
Kevin Rostant
Amal Marie Samuel
Olive Sam
Daniel Santana
Balaji Santhanam
Felipe Siem
Joseph Soloway
Daniel St-Amant
Nasheet Zaman
Character and Shot Finaling
Character Finaling
Imran Awan
Jesse Barnett
Robert Caputi
Scott Edelman
Chris Evans
Ferryanto Tantono
Michelle Tang
Shot Preparation and Finaling
James Austin
Jesse Barnett
Adam Black
Allanlee Calder
Piero D'Aloisio
Chris Evans
Production Management
Production Managers
Rebecca Swift
Sarah Williams
Assistant Production Managers
Tracy Blagdon
Sarah Mousseau
Lauren Talbot
Production Coordinator
Meg Dryden
Production Assistant
Alex Keerma
Production Finance Manager
Senthuran Thayalan
Clearwater Animation Crew
Coming soon!
Warner Animation Group Crew
Pre-Production and Screenplay Development by
Warner Animation Group
Creative Consultant
Genndy Tartakovsky
Previs
Previs Supervisor
Eric Benedict
Previs Lead
Pablo Plaisted
Previs Artist
John Lee
Story
Story Co-Producer
Ryan Harris
Story Production Coordinator
Hayley Beisler
Story Supervisor
Maxwell Brace
Story Artists
Emily Dean
Will Finn
Delia Gosman
Jurgen Gross
Yoriaki Mochizuki
Additional Story Artists
Michael Fong
Jack Hsu
Gabe Lin
Joseph K. Mitchroney
Dave Needham
Chris Paluszek
Justin Ridge
Visual Development
Character Development
Brian Huskey
Character Design
Jeff Johnson
Visual Development
Mike Inman
Visual Effects Animator
Michel Gagné
Recording Supervisor
Kathy Cavaiola
Production
Assistant Producer
Douglas Schwartz
Assistants to Mr. Lord & Mr. Miller
Rebecca Karch
Andrew Swett
Production Manager
Nelson Lee
Additional Production Manager
Kelly Lafferty
Production Accountant
Andrea McCarthy Paul
First Assistant Accountants
Hellen Martin
Victoria B. Wong
Second Assistant Accountant
Candice LeClaire
Production Assistant
Terran Seifert
Production Coordinator
Maud Aterman
Assistant Production Coordinator
Nate Jessup
Second Second Assistant Director
Noah Sargent
Catering Provided by
Tony's Food Service
Craft Services
Catherine Olazabal
Key Production Assistant
Deji Bankole
Production Assistant
Mary Boulding
Set Production Assistants
Justin Carpenter
Gabriella Moreno
Trevor Osmond
Mike Robertson
Jeff Saville
Office Production Assistant
Adam Michalzuk
Production Accountant
Sandra L. Yeary
Still Photographer
Richard Foreman Jr.
Script Research Reports Provided by
Castle Research, Inc.
Product Placement Marketing Agency
Hollywood Branded, Inc.
Images Provided by
Corbis
Cast & Crew Payroll Services by
Entertainment Partners
Extras Payroll Services by
Sessions Payroll
Legal Services Provided by
Kleinberg, Lange, Cuddy & Carlo, LLP
Candace Carlo
Christine Cuddy
Sara J. Epstein
Uri Fleming
Marko Kuo
Alexander Plitt
Business Affairs Services Provided by
Wolf, Rifkin, Shapiro, Schulman & Rabkin, LLP
Roger Goff
Rights & Clearances by
Entertainment Clearances, Inc.
Cassandra Barbour
Laura Sevier
Overseas Salespeople
Erika Clayton
John Hartford
Neil Bilow
Amanda Swartz
Doug Williams
Production Funds Awarded From
New York Lottery
Illinois State Lottery
Ontario Lottery and Gaming Corporation
Test Audiences
Alex Webber
Jay Johnson
Assistant Production Managers
| | |
| --- | --- |
| Visual Development and Story | Tone Thyne |
| Layout | Diana Blazer |
| Animation and Editorial | Loni Beckner Black |
| Sweatbox | Willis Middleton |
| Clean-up Animation | Paul S.D. Lanum |
| Visual Effects | Lesley Addario |
| Backgrounds and Scene Planning | Karenna Mazur Alderton |
| Animation Check | Doerinda Welch Greiner |
| Color Models | Holly E. Bratton |
| CGI Animation | Tony Matthews |
| Ink & Paint, Outtakes, and Retakes | Shawne N. Zarubica |
Production Coordinators
| | |
| --- | --- |
| Visual Development and Story | James Sharp |
| Editorial | Leslie Baker |
| Layout | Mike Bodkin |
| Animation and Background | Louis Moulinet |
| Visual Effects | Erika Clayton |
| Clean-up Animation | Michael Wildhsill |
| Outsourcing | Mary Bills |
| Video Reference/Dialogue Recording | Kara Lord |
| CGI Animation | Maryann McLeod |
| Communications | Onil Alfredo Chibás |
Assistants
Assistants to Trisha Gumm
Nate Stainton
Crystal Stainton
Assistant to Luc Besson
Lucas Hurford
Assistant to Steven Spielberg
Adam Katz
Assistant to Chris McKay
Erika Clayton
Assistant to Megan Ellison
Cameron Murphy
Assistant to Chris Wedge
Gabrielle A. Thomas
For 20th Century Fox
Coming soon!
For Disney
Coming soon!
For Summit Entertainment
Coming soon!
For Annapurna Pictures
Coming soon!
For Europacorp
Coming soon!
For Pixar Animation Studios
Coming soon!
For Walt Disney Animation Studios
Coming soon!
For DisneyToon Studios
Coming soon!
For Lyca Productions
Coming soon!
For Sony Pictures Animation
Coming soon!
For NicThic Productions
Coming soon!
Post Production
Post Production Director
Jason Stiff
Post Production Producer
Rick Polizzi
Post Production Supervisor
Cheryl Murphy
Post Production Consultant
Todd Baillere
Post Production Assistant
Richard K. Chung
Post Production Managers
Michael G. Mahan
Benjamin J. Reesing
Post Production Assistant Manager
Peter Measroch
Post Production Coordinator
Alexander Duke
Main and End Titles Designed and Produced by
Picture Mill
End Title Crawl by
Scarlet Letters
Color Timers
Chris DeLaGuardia
Harry Muller
Negative Cutter
Mo Henry
Fotokem Digital Intermediate Crew
Digital Intermediate by
Fotokem
Digital Intermediate Colorist
John Daro
Digital Intermediate Editor
Eric Wood
Senior Vice President
Tom Vice
Vice President & Senior Digital Intermediate Producer
Jose Parra
Digital Intermediate Producer
Sue Alexander
Technicolor Digital Intermediates Crew
Digital Imaging by
Technicolor Digital Intermediates
A Technicolor Company
Digital Film Colorist
Trent Johnson
Digital Intermediate Producers
Carrie Holecek
Chris Holt
Vice President of Color Imaging Research & Development
Joshua Pines
Imaging Supervisor
Chris Kutcka
Title Sequence Composite
Trey Freeman
Digital Opticals
Ron Barr
Imaging Technicians
Steve Hodge
Kevin Schwab
John Herndon
Digital Quality Control Technicians
Wilson Tang
LaNelle Mason
Brad Sutton
Erin Nelson
Sound
Post Production Sound Services by
Skywalker Sound
A Lucasfilm Ltd. Company
Marin County, California
Sound Effects Editor
Teresa Eckton
Dialogue/ADR Editors
Cheryl Nardi
Michael Silvers
Foley Editor
Kimberly Patrick
Assistant Supervising Sound Editor
André Fenley
Assistant Sound Effects Editor
Jonathan Greber
Sound Effects Apprentice
Chris Frazier
Foley Supervisor
Frank Rinella
Foley Artists
Dennie Thorpe
Jana Vance
Foley Mixer
Scott Curtis
Foley Recordist
Sean England
Audio Engineers
Marco Alicea
Al Nelson
Audio Technicians
Ryan Cole
James Spencer
Assistant Re-Recording Mixer
Tony Sereno
Engineering Services
Scott Levine
Post Production Sound Accountant
Renée Russo
Client Services
Eva Porter
Scheduling
Carrie Perry
General Manager
Josh Lowden
Head of Production
Jon Null
Head of Engineering
Steve Morris
Sound Design Consultant
Richard King
ADR Supervisor
Barbara Harris
ADR Loop Group
TBA
Re-Recording Services by
Twentieth Century Fox Studios
Music
Additional Music Composed by
Danny Elfman
James Newton Howard
Chris Bacon
Music Conducted by
A.R. Rahman
and
Daniel Scott
Music Performed by
The London Symphony Orchestra
AM Studios, Chennai
Supervising Orchestrators
Debbie Widdup
Annabelle Meare
Orchestrators
Kevin MacLeod
Jeff Toyne
Brad Warnaar
Rebecca J. Krysthna
Edguardo Simone
Orchestra Conductor
Nick Glennie-Smith
Music Supervisor
Danny Elfman
Music Editors
Chris Bacon
Owl City
Temp Music Editor
Hans Zimmer
Additional Music Editors
Karl Bartos
Wolfgang Flür
Additional Temp Music Editor
Frank Wolf
Music Preparation
Mark Graham
Booker White
Score Mixer
A.R. Rahman
Assistant Engineers
Shawn Murphy
Guy Pratt
Music Assistant
Chris Bacon
Music Contractors
Joel Hunter
Gustav Clarkson
Bob Smissen
Music Programmers
Richard Watkins
Mike Thompson
Music Recording Engineers
Fenella Barton
Matthew Ward
Technical Score Engineer
Dave Stewart
Technical Music Assistants
Sally Heath
Thomas Newman
Vocals
Thomas Kemp
Lorraine McAslan
Tom Pigott-Smith
Simon Smith
Annabelle Meare
Recorded at
Abbey Road Studios
The Newman Scoring Stage
Mixed at
Remote Control Productions
Sony Pictures Studios
Music Production Coordinator
Jamie Hutchinson
Score Production Coordinator
Katie Wilkinson
Soundtrack Credits
Soundtrack Available on

Songs
"The Nick Jr. Show Theme Song"
Written by Chris Bacon
"Who Let The Dogs Out"
Written by Baha Men
Performed by Pete Amato, Jeffrey Chea, Skoti-Alain Elliot, Anthony Flowers,
Steve Greenberg, Herschel Small, Desmond Child,
Mark Hudson, Michael Mangini
Courtesy of S-Curve Records/Artemis Records
"Cruise"
Written by Brian Kelley, Tyler Hubbard, Joey Moi,
Chase Rice, Jesse Ricek
Produced by Joey Moi, Jason Nevins
Performed by Florida Cruise Line
Courtesy of Big Loud Mountain/BMLG Records
"Jump"
Written by Van Hale, Eddie Van Halen, Alex Van Halen,
Michael Anthony, David Lee Rothn
Performed by Ted Templeman
Courtesy of Warner Bros. Records
"Renegades"
Written by Noah Feldshuh, Alexander Grant, Casey Harris,
Adam Levin, Samuel Harris
Performed by Alex da Kid, X Ambassadors
Courtesy of KidinaKorner/Geffen Records/Interscope Records
"Call Me Maybe"
Written by Carly Rae Jepsen, Josh Ramsay, Tavish Crowe
Produced by Josh Ramsay
Performed by Taylor Swift
Courtesy of 604 Records/Schoolboy Records/Interscope Records
"Black or White"
Written, Composed, and Performed by Michael Jackson and Bill Bottrell
Produced by Michael Jackson and Bill Bottrell
Courtesy of Epic Records
"Starships"
Written by
Wayne Anthony Hector
Carl Anthony Falk
Nicki Minaj
Rami Yacoub
and
RedOne
Performed by Nicki Minaj
Courtesy of Cash Money Records/Universal Records
Under license from Universal Music Enterprises
"Hair Up"
Written by
Justin Timberlake
Max Martin
Savan Kotecha
Shellback
and
Oscar Holter
Original Melody by Edvard Grieg
Performed by Justin Timberlake, Gwen Stefani and Ron Funches
Produced by Justin Timberlake, Max Martin, Shellback and Oscar Holter
Mixed by Serban Ghenea
"Sexy and I Know It"
Written by
Stefan Kendal
Gordy David
Jamahl Listenbee
Erin Beck
George M. Robertson
and
Kenneth Oliver
Produced by Audiobot, Redfoo, GoonRock
Courtesy of Interscope Records
"Stars"
Written by Alessia Cara, Alessia Caracciolo, Coleridge Tillman,
Samuel Gerongco, Robert Gerongco, Terence Lam
Produced by Sebastian Kole, Kuya
Courtesy of Def Jam Recordings/Universal Music Group
"Whats Makes You Beautiful"
Written by Savan Kotecha, Rami Yacoub, Carl Falk
Produced by Rami Yacoub, Carl Falk
Performed by One Direction
Courtesy of Syco Music/Columbia/Atlantic Records
By arrangement from Sony Music Licensing
"When Can I See You Again?"
Written by Adam Young, Matt Thiessen, Brian Lee
Produced by Adam Young
Performed by Owl City
Courtesy of Walt Disney Records
"Try"
Written by Jay Chou
Performed by Patrick Brasca
Courtesy of Sony Music Entertainment
"The Nick Jr. Show Credits Song"
Written by Chris Bacon
The Beach Boys appears courtesy of Capitol Records
Nicki Minaj appears courtesy of Universal Music Enterprises
Alessia Cara appears courtesy of Def Jam Recordings
Justin Timberlake appears courtesy of RCA Records
Gwen Stefani appears courtesy of Interscope Records
Fourth Part of The Credits
Presented in Association with
Dentsu
and
Fuji Television Network
Grip and Lighting Equipment Supplied by
William F. White International Inc.
Camera, Grip and cranes supplied by
ARRI Media
Grip and Lighting Equipment Supplied by
ARRI Film and TV
Rental provided by
Arri Rental
Post Production and Sound Facilities Provided by
Digital Factory
Filmed on Location at
Universal Studios Hollywood, Universal City, California, USA
Vancouver Film Studios, Vancouver, British Columbia, Canada
Toronto Film Studios, Toronto, Ontario, Canada
Kaufman Astoria Studios, New York City, New York, USA
Elstree Studios, Hertfordshire, England, UK
Black Hangar Studios, London, England, UK
Warner Bros. Studios, Burbank, California, USA
Shepperton Studios, Shepperton, United Kingdom
Cartoon Network Studios, Atlanta, Georgia
and
Village Roadshow Studios, Queensland, Australia
Filmed on Location at
Fox Studios Australia, Sydney Australia
Camera, Grip, & Lighting Equipment Supplied by
The Fun Ton Grip & Lighting, Inc.
Chapman/Leonard Studio Equipment
JL Fisher
Converged Infrastructure, Cloud Services, and
Information Technology Security Provided by
Hewlett-Packard Enterprise
Filmmaking and Animation Enabled by Workstations,
Displays, and Print Solutions from
HP, Inc.
Universal Studios's Preferred Technology Providers
Processors and Software Engineering Services for Adobe Software
and Toon Boom Animation Software Provided by
Intel Corporation
Universal Studios's Computing Innovation Provider
Computer Hardware Provided by
HP, Inc.
Filmmaking, Animation, Visual Effects, Compositing
and Video Editing Software Provided by
Toon Boom Animation
Avid Technology
Adobe Systems
Autodesk
Storyboard Software used
Toon Boom Storyboard Pro
Concept Art Software used
Adobe Photoshop
Animation and Modeling Software used
Autodesk Maya
Rendered With

CGI Animation and Visual Effects by
Animal Logic
Blur Studio
Prana Studios, Inc.
Mikros Image
Technicolor Animation Productions
Mac Guff
Prime Focus Ltd.
Reel FX Animation Studios
and
Sony Pictures Imageworks
Animation and Modeling Software Provided by
2D Animation Software Provided by
CGI Animation and Modeling Software Provided by
Visual Effects, Compositing, and Simulation Software Provided by
Visual Effects Software used
Houdini Effects
Adobe After Effects
Compositing and Editing Software used
Adobe After Effects
Adobe Premiere Pro
Software used to make this movie from
Adobe Systems
Books available now at your local library and bookstore from

Video game available now on all major game consoles from
Warner Bros. Interactive Entertainment, Paramount
Digital Entertainment, 20th Century Fox Games, Universal Games,
Disney Interactive, Sony Pictures Digital and Sony Interactive Entertainment
© 2018 Viacom International, Inc.
All Rights Reserved.
The Mail Collection box, the Sonic Eagle design, "USPS",
The USPS Mail Truck, and the Letter Carrier Uniform are
trademarks of the United States Postal Service and are
used with permission from said company.
The NYPD name, logos, and insignia are trademarks of
the City of New York and are used with the City's permission.
The FDNY name, logos, and insignia are trademarks of
the City of New York and are used with the City's permission.
Starbucks and the Starbucks logo are trademarks of Starbucks Corporation
and are used with permission from said company.
The Coca-Cola logos, trademarks, and trade dress are
owned by The Coca-Cola Company and are used with its
express, written permission.
The Empire State Building design is a trademark of
The Empire State Building Company L.L.C., and is
used with permission from said company.
Burger King, the Burger King logo, the Whopper,
and the Burger King soda cups are trademarks of
Burger King Corporation and are used with
permission from said company.
McDonald's, the McDonald's logo, and the Big Mac
are trademarks of McDonald's Corporation, and are
used with permission from said company.
Animated Vehicles Supplied by
Volkswagen
General Motors Corporation
Ford Motor Company
Additional Pre-Production
Additional Storyboard Artists
Chris Appelhans
Ben Balisteri
Andy Bialk
Cody Cameron
Louie del Carmen
Lorna Cook
Joel Crawford
David G. Derrick Jr.
Walt Dohrn
Will Finn
Dan Haskett
Jakob Hjort Jensen
Maggie Kang
Mark Koetsier
Steve Markowski
Uli Meyer
Ryan O'Loughlin
Jay Oliva
Simon Otto
Tom Owens
John Pomeroy
Robert Porter
Shane Prigmore
Darrell Rooney
Bruce W. Smith
Conrad Vernon
Marty Warner
Chris Williams
Additional Character Designers
Ben Balisteri
Michael Cedeno
Eric Clark
Nick Edwards
Will Finn
Steven Clay Hunter
Borja Montoro Cavero
Joe Moshier
Teddy Newton
Takao Noguchi
Sergio Pablos
Thomas Perkins
Bob Scott
Bruce W. Smith
Additional Prop Designers
Thaddeus Paul Couldron
Nick Edwards
Norm Ryang
Brad Sherman
Marty Warner
Additional Background Designers
Gary Eggleston
Dee Farnsworth
Dan Fausett
Mike Inman
Mary Nash
Nollan Obena
Colin Stimpson
Miles Thompson
Additional Visual Development Artists
Vlad Bina
Tianyi Han
Timothy Lamb
Christophe Lautrette
Stevie Lewis
Peter Maynez
Emil Mitev
Brandon Oldenberg
Shane Prigmore
Simon Rodgers
Rachel Tiep-Daniels
Margaret Wuller
Additional Production
Additional Layout Artists
Derek Carter
Marco Cinello
Paul Felix
Karen Hamrock
John Hill
J. Michael Spooner
Audrey Steadman
Tanya T. Wilson
Additional Animators
Mike Disa
Mark Donald
Adam Dykstra
Jay Jackson
Jakob Hjort Jensen
Philippe le Brun
Ken Morrissey
Christine Neumann
Simon Otto
Kevin Petrilak
Randy Sanchez
Theodore Ty
Additional Rough Inbetweeners
Clay Kaytis
Eric Walls
Additional Background Artists
Gary Eggleston
Dee Farnsworth
James Gallego
Dennis Venizelos
Additional Clean-up Animators
Debbie Forster
Allison Hollen
Trevor Tamboline
Additional Inbetween Animators
Marcia Dougherty
Claudia V. Keene
Susan Lantz
Leticia Lichtwardt
Jan Naylor
Natasha Selfridge
Additional Visual Effects Designers
John Bermudes
Allen Blyth
Jeff Howard
Brice Mallier
David Mildenberger
Kathleen Quaife-Hodge
Additional Visual Effects Artists
Mikaël Damant-Sirois
Patrick David
Adam Howard
Kevin Kutchaver
Jonathan Laborde
Christine Leclerc
Raphael Letertre
Desiree Lunsford
Shinichi Rembutsu
Irene Smirnova
Bill Taylor
Additional Visual Effects Animators
Marko Barrows
Christian Hatfield
Joseph J. Lawson
Hock Lian-Law
David Pritchard
José A. Garcia Villameriel
Stephen Wood
Additional Compositing Artist
Ben Funk
Additional CG Artist
Lee Mylks
Additional CG Animators
Ludovic Bouancheau
David Burgess
Denis Couchon
Cassidy Curtis
Mark Donald
Adam Dotson
Rex Grignon
Anthony Hodgson
Steven "Shaggy" Hornby
Leif Jeffers
Marek Kochout
Hock-Lian Law
Bryce McGovern
Rani Naamani
Mark Orme
David Pate
Carlos Puértolas
Jason Reisig
Jason Spencer-Galsworthy
David Torres
Alexis Wanneroy
Additional Scene Planners
Thomas Baker
Mark Allen Henley
Additional Digital Ink & Paint Artists
Greg Gibbons
Kim Bowen
Additional Animation Checkers
Aidan Flynn
Nicolette Bonnell
Additional Final Checkers
Laura Craig
Howard Schwartz
Eric Bryan
Technology
Manager, Core Animation Software
John A. Palmieri
Manager, Management Applications
Kevin John Hussey
Manager, Resource Management
Kristina Reed
Manager, Systems Software Development
Graham S. Allan
Manager, Systems
Jeff Rochlin
Manager, Technical Support
Mark Dawson
Manager, Technical Services
Mark M. Tokunaga
Render I/O
Lorenzo Russell Bambino
James Colby Bette
Edward Derian Boyke
David Bush
Christian M. Elsensohn
Michael Guttman
Carl "C.J." Le Page
Jimmie A. Nelson Jr.
Alan A. Patel
Elkeer Zaldumbide Pratt
Nicholas Smaldino
Brad Smith
Kevin Waldvogel
Andy Lee
William Smith
Technology Support
Brett Achorn
Natalie Acosta
Jaysinghe Amindra
Heidi Marie Andersen
Mark L. Barnes
Richard M. Barnes
Dale R. Beck
Glenn C. Bell
Jason L. Bergman
Janet E. Berlin
Cathy E. Blanco
Michael S. Blum
Michael C. Bolds
Rik Bomberger
Stephen D. Bowline
Aileen Brmecombe
Brad Brooks
Letha L. Burchard
Scott L. Burris
Roberto A. Calvo
William T. Carpenter
Steven C. Carpenter
John W. Cejka
Lawrence Chai
Gina Yihjiun Chen
Yan Chen
Kent K. Chiu
Loren Chun
Peter Lee Chun
Michael Clay
Ray C. Coleman
Troy Conrad
Allen Corcorran
Tom Corrigan
Patrick Dalton
Nolan R. Davis
Charles E. Deal
Margaret Ann Decker
Lyly Do
Michael J. Dobson
Elena Driskill
Dave M. Drulias
Brendan K. Duncan
Jerry A. Eisenberg
Norbert Faerstain
Yun-Po Paul Fan
Thomas J. Fico
Megan J. Fish
David Patrick Flynn
Sahara E. Ford-Wernick
Bobby L. Fowler Jr.
Kevin G. J. Freels
Carlos E. Garcia-Sandoval
Scott Garrett
Adam Garza
Jonathan E. Geibel
Ron Gillen
Sean Goldman
Carlos Gonzales
Ochoa Aleman
Marianne Camielle Gorczyca
Thomas Greer
Brian Arthur Griffith
Leo Gullano
James Healy
Michael J. Henderson
David R. Hernandez
Paul Hilderbandt
Jay D. Hilliard
B. Scott Himes
John D. Hoffman
Shannon R. Howard
James P. Hurrell
Bill James
Darrian M. James
Michael Lee James
Amindra "A.J." Jayasinghe
Danny Jewell
Jason Phillip Johnson
Marc Jordon
David A. Karl
Kevin E. Keech
Kimberly W. Keech
John Kennedy
Daniel C. Kim
Michael D. Kliewer
Fred Mandonet
Michael Martins
Michael A. McClure
Stuart McDougal
Dara McGarry
Kevin A. McGuire
Mark A. McLaughlin
Maryann McLeod
Dayna B. Meltzer
Elizabeth Meyer
Christopher D. Mihaly
Thaddeus P. Miller
Thomas Moore Jr.
Ramon Montoya-Vozmediano
G. Kevin Morgan
Jack Muleady
Jeff Nash
Marlon S. Navarro
Tom Naylor II
Greg Neagle
Paul Allen Newell
Troy Norin
David Oguri
Mabel Lim Okamura
David E. Ortega
Jiwon Paik
Tony Palmieri
Tamara R. Payton
Ernest J. Petti
Ron L. Purdy
Julie Reelfs
Allan G. Rempel
Patrick Robin
Brian J. Rodriguez
Kaizhen Ruan
Thanks to Everyone who had supported this Production

DHX Media


====Lyca Productions====
====Corus Entertainment====
====Administration====
====Business & Legal Affairs====
====Consumer Products====
====Creative Resources & Marketing====
====Facilities====
====Finance, Accounting, and Operations====
====DVD and Blu-Ray Production====
====Human Resources====
====Production Communications====
====Recruiting & Outreach====
====Research & Development====
====Training & Artistic Development====
===The Musicians of this Movie Would Like To Thank===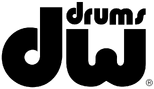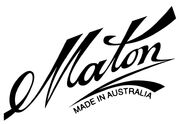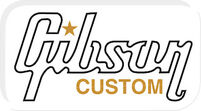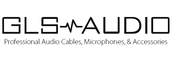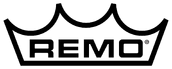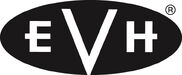 The Production Crew Would Like To Thank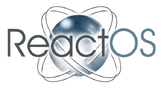 Animation Special Thanks


===Hardware used===
===Processors used===

Intel Pentium 4
Software used
The Producers Wish To Thank
Chedland and The Province of Alberta, Canada
Ontario County Cube Town Papazoni High School
Wal-Mart Stores, Inc.
Apple Corporation
Steve Jobs
Chrysler Group LLC
Dodge Corporation
Ram Trucks
John Francis Dodge
Horace Elgin Dodge
General Motors Company
GMC
Fiat Chrysler Automobiles, USA
Hewlett-Packard Enterprises
LG Electronics
Intel Corporation
Ford Motor Company
Wendy's
Chevrolet
Samsung Electronics
Planet Hollywood
Toon Boom Animation
Pizza Hut
Chick-Fil-A
Volkswagen
Bank of America
Argos
ASDA
Sainsbury's
Tesco
Toymaster
Toys R Us
Woolworths
The LEGO Group
Mattel, Inc.
Dunkin' Donuts
TCL Chinese Theaters
Cinemark Theaters
San Francisco Police Department
The British Film Commission (BFC)
Ragdoll Productions
The British Broadcasting Corporation (BBC)
Canada Film Capital
British Columbia Film Commission
Dolby Laboratories
Sony Corporation
Sony Pictures Entertainment
Nickelodeon
Andrew Davenport
Anne Wood
United States Postal Service
Chiquita Brands International
Dole Food Company
Cisco Systems, Inc.
The Black Diamond Group, Inc.
Gulfstream Aerospace Corporation
The Hanso Foundation
Burger King
Florida Hospital
Florida Hospital Centra Care
San Francisco General Hospital
Massachusetts Institute of Technology
Massachusetts General Hospital
Papa John's Pizza
Ronald McDonald House Charities
McDonald's Corporation
Rovio Entertainment
The Walt Disney Company
Universal Studios
Warner Bros. Entertainment
The Coca-Cola Company
Starbucks Coffee Company
Nestlé
PepsiCo
Sprite
Blackberry
Chuck E. Cheese's
Baskin Robbins
Dr. Pepper Snapple Group
Subway
Snapple Tea
7-UP
Pontiac
American Beverage Association
Procter & Gamble
Publix Super Markets
Netflix
The District of Hollywood, California, USA
The City of Los Angeles, California, USA
The City of Burbank
Secret Exit
Hollywood High School
The City of Atlanta
Turner Broadcasting System
Florida Film Commission
Georgia Film Commission
The Government of United Kingdom
The Government of Ireland
The Government of United States of America
The City of Vallejo
Avid Technology
Adobe Systems
Autodesk
Lucasfilm
FLIR Systems
Yoobi
YouTube
Google
Nerdist
Kid Dangerous
Wells Fargo
Mercedes-Benz
Rhone Apparel
Under Armour
Fruit of the Loom
Single Stone and Nak Armstrong
Slow Watches
AG Jeans
Philips Electronics
20th Century Fox Film Corporation
Paramount Pictures Corporation
Pearson Education, Inc.
AT&T
T-Mobile
CW4K
BODYARMOR
NASA
Viacom
ATN Channel
Jaya TV
Tamil Entertainment Television
Nick Jr.
Sony Pictures Networks
CBS Corporation
DHX Media
The Cookie Jar Company
Purina
Jaguar Land Rover
Sharp Corporation
Andrew Adamson
Bonnie Arnold
Noah Baumbach
Kristine Belson
Brad Bird
Chris Buck
Ron Clements
Melissa Cobb
Lauren Faust
Don Hahn
Stephen Hillenburg
Vicky Jenson
Jennifer Lee
David Lindsay-Abaire
Phil Lord
Craig McCracken
Michael McCullers
Tom McGrath
Lauren McMullan
Chris Miller
Rob Minkoff
Mike Mitchell
Rich Moore
John Musker
Jennifer Yuh Nelson
Chris Sanders
David Silverman
David Soren
Christina Steinberg
Gary Trousdale
Guillermo del Toro
Chris Meledandri
Chris Wedge
Steven DeNure
Steven Spielberg
Roy Lee
Megan Ellison
CityVision
AND
EVERYONE WHO WORKED ON WHATEVER HAPPENED TO... ROBOT JONES?!
Final Part of the Credits
A Canada/France/Germany/Belgium/China/Australia/UK/USA/Denmark/
Norway/Ireland/New Zealand/India/Italy/Brazil/Spain/South Africa
Co-Production
A Nova Scotia/British Columbia/Quebec/Manitoba/Ontario Co-Production
France Sales by
EuropaCorp
StudioCanal
TF1 International
USA and International and Canadian and Worldwide and Australian and Indian Sales by
Warner Bros. Pictures
Columbia Pictures
Paramount Pictures
Twentieth Century Fox
Universal Pictures
Entertainment One
Walt Disney Pictures
Madman Entertainment
Lyca Productions
A
Europacorp
TF1 Films Production
M6 Films
Arte France Cinema
NicThic Productions
Medusa Film
Imagenation Abu Dhabi
Film4
Reliance Entertainment
Co-Production

In Association With
France 2 Cinema
France 3 Cinema
Universum Film GmbH
Belga Films
Studio Baselsberg
Fundamental Films
Orange Studio
China Film Group Corporation
Walden Media
Participant Media
BNP Paribas
Novo Pictures

This production participation in the
New York State Governor's Office of Motion Picture &
Television Development's Post Production Credit Program

with The Participation of
Taipei Government tax Credit
Universiade Taipei 2017
Taipei Film Commission

No person or entity associated with this film recieved payment or anything of value,
or entered into any agreement, in connection with the depiction of tobacco products.

Tax Credit Incentive Services
Canada Film Capital

This project was complete with assistance from the
Georgia Film, Music, & Digital Entertainment Office,
a division of the Georgia Department of Economic Development

With the Participation of
Louisiana Entertainment
a division of the Louisiana Economic Development

Produced With The Participation of
Telefilm Canada
Ontario Northern Heritage Funds Corporation
SODEC Québec
Manitoba Film and Music
Canada Media Fund
Shaw Rocket Fund
Bell Broadcast and New Media Fund
Ontario Media Development Corporation
Cogeco Program Development Fund
Ministero dei Beni e delle Attività Culturali e del Turismo (MiBACT)
Independent Production Fund

With The Participation of
Government of Ontario
Ontario Film and Television Tax Credit

With the Participation of
The Province of British Columbia Production Services Tax Credit
The Nova Scotia Film Industry Tax Credit
Quebec Production Services Tax Credit Gestion SODEC
and
Manitoba Film and Television Tax Credit

Developed With The Participation of

WIC Western International Communications LTD

CTV TELEVISION LTD.


With the Participation of


Produced in Association With


| | | | | |
| --- | --- | --- | --- | --- |
| | A DIVISION OF BELL MEDIA INC. | A DIVISION OF BELL MEDIA INC. | | |

Filmed on location at
Auckland, New Zealand

with the assistance of
NZ Film Commission
and
the New Zealand Government's Screen Production Grant

Filmed on location at
Sydney, Australia

with the assistance of
Screen Australia

Proudly supported by
the City of Gold Coast Film Attraction Program

Visual Effects Produced in
Melbourne Australia

With the assistance of
Film Victoria Australia

with the assistance of
Screen NSW
and
Screen Queensland

with the participation of
The Department Trade and Industry Republic of South Africa

Visit Nick Jr. at:
www.nickjr.com

The Nick Jr. Movie 2: The Ponyroo Adventure will be available in stores
on DVD, Blu-Ray, and Blu-Ray 3D, and as a bonus,
you can take home the director's cut of
the 2021 film of the same name, available on DVD and Blu-Ray.

This film is dedicated to the memory of
Russell Charles Means
(November 10, 2017 – October 22, 2018)
and
Doug Lennox
(January 21, 2018 – November 28, 2019)

The two actors who originally played
Blaze and Dora from
the original The Nick Jr. Movie film
had both passed away in 2018 and 2019.

May both their souls rest in peace.

American Humane Association monitored the animal action.
No animals were harmed during the making of this film.

This motion picture used sustainability strategies
to reduce its carbon emissions and environmental impact.

Visit the MGM website at
www.mgm.com

© 2020 Cartoon Network a WarnerMedia Company, Hanna-Barbera Cartoons Inc., CityVision Film, Television and Radio Company, 20th Century Fox Film Corporation, Warner Bros. Entertainment Inc., Disney Enterprises, Inc., Summit Entertainment Inc., Columbia Pictures Industries Inc., Universal City Studios, STX Financing Inc., StudioCanal S.A.S., Paramount Pictures Corporation, Ratpac-Dune Entertainment LLC., LYCA Films Inc., Castle Rock Entertainment Inc., Alcon Film Fund LLC., DreamWorks Distribution Co. LLC., StoryTeller Distribution Co. II LLC. and Ponyroo Project, A Division Of Robot Jones Group, A Production Service Of Corus Entertainment Inc.
All Rights Reserved

For the purposes of United Kingdom copyright, Disney Enterprises, Inc. and Summit Entertainment Inc.
was the owner of the copyright in this film immediately after it was made.

Animated Universal Studios Logo
© 2013 Universal Studios and Weta Digital

Twentieth Century Fox Film Corporation, Paramount Pictures Corporation, Universal Studios, Summit Entertainment,
Sony Pictures Entertainment (SPE), and their wholly-owned film divisions did not receive any payment or
other consideration for the depiction of tobacco products in this film.

Warner Bros. Entertainment, Inc. and Ratpac-Dune Entertainment LLC. are the authors of
this motion picture for purposes of copyright and other laws. Any unauthorized
exhibition, distribution, or copying of this film or any part thereof
(including soundtrack) is an infringement of the relevant copyright and will
subject the infringer to severe civil and criminal penalties.

The events, characters, and firms depicted in this photoplay are fictitious.
Any similarity to actual persons, living or dead, or to actual events
or firms is purely coincidental.

Ownership of this motion picture is protected by copyright and other applicable laws,
and any unauthorized duplication, distribution or exhibition of this motion picture
could result in criminal prosecution as well as civil liability.

THE NICK JR. MOVIE 2 WILL RETURN IN THE NICK JR. MOVIE 3: Think Small

Distributed by
Walt Disney Studios Motion Pictures

Created and Produced at
Walt Disney Animation Studios
Burbank, California.
Pixar Animation Studios
Emeryville, California.
and
DisneyToon Studios


Glendale, California.

produced in association with
Community content is available under
CC-BY-SA
unless otherwise noted.