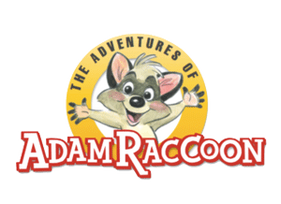 The Adventures of Adam Raccoon is an upcoming (3D animated or animated) TV series based on the book by Glen Keane.
Coming soon in 2019 or 2020's (20, 21, 22, 23, or 24). (Any ideas about the channel, Netflix, direct-to-video, or something)
Synopsis
(Any ideas about the synopsis)
Adam is an adventurous raccoon, so he lived in the place called "Master's Wood."
Characters
(Any ideas about the characters)
Humans
Animals
(?) as Adam the Raccoon - Adam
(?) as Sam the bird -
(?) as King Aren the Lion - Aren
(?) as
(?) as
(?) as
(?) as
Episodes
(Any ideas about the season and episodes)
Season 1
Gets Lost in Woods - Adam is hopelessly lost in the forest. Will he ever get back home?
Race to the Mountain
The Circus Master
The Flying Machine
A Day at Camp
Let's Put on the Show
Wet and Wild
The King's Big Dinner
The Great Race
The Mighty Giant
Nothing to Fear
Love One Another
Peace on Earth
House Guest
Good Business
The King's Quest
Season 2
Bad Luck
Gone Fishing
A Day in the Life
Treasure Hunt
Double Trouble
Welcome Home
Hide and Seek
The Tower
Snow Day
Grand Opening
Around the Block
The Truth Be Told
For The Birds
Stage Fright
Home Again
Let's Get Together
Season 3
Old Tricks
Friend or Foe
Stuck on You
Opening and Closing Credits
(Any ideas)
Main article: The Adventures of Adam Raccoon/Credits
Productions
(Any ideas)
Differences Between Books and TV series
(Any ideas)
Community content is available under
CC-BY-SA
unless otherwise noted.