Sherlock Holmes, Jr is a 2027 Netflix original series.It tells the adventures of the son of Sherlock Holmes.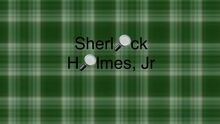 Plot
The show tells the story of the son of Sherlock Holmes (who died alongside his arch nemesis,Professor Moriarty at the Reichenbach Falls eleven years before the show) who shares his late father's name and nack for solving crimes. Now, with Dr. Watson's daughter, Jane (who has a crush on him) they try to solve mysteries who's culprit is none other than Morris, the nephew of Professor Moriarty.
At the end of the show, Sherlock Holmes, Sr saves his son's life and reveals that how he faked his death. After the episode's credits, a man in disguise bails Morris out of jail and takes off his disguise to reveal himself as Moriarty, (faked his death).
Cast
Jorge Diaz as Sherlock Holmes, Jr, the son of the late Sherlock Holmes and Irene Adler
Kate Micucci as Jane Watson, the daughter of Dr. Watson and Mary Mortan
Luke Treadaway as Morris, the nephew of the late Professor Moriarty
Isabella Acres as Mary Hudson, Mrs. Hudson's granddaughter
Adam Pally as Michael Holmes, the teenage son of Mycroft Holmes and Sherlock, Jr's cousin
Guest Stars
List of episodes
List of Sherlock Holmes, Jr episodes
Trivia
John Oliver previously voiced Sherlock Holmes in the Gravity Falls episode "Headhunters"
Stephen Fry played Mycroft in "Sherlock Holmes: A Game of Shadows"
Gallery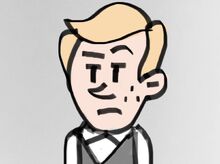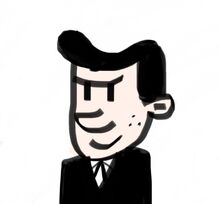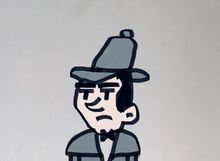 Community content is available under
CC-BY-SA
unless otherwise noted.