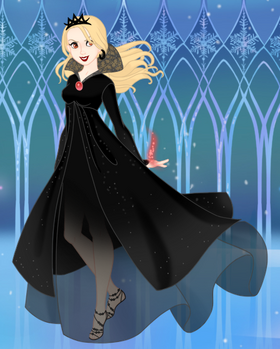 Serana Kingsley is an evil witch and the main antagonist of Crossover Universe. She is voiced by Patti LuPone.
Biography
Serana is a 34-year-old evil sorceress who wants to steal the spellbook from Annabelle Sullivan.
Character
Personality
Appearance
She has red eyes, blonde hair and pale skin.
History
Inspirations
Powers & Abilities
* = notable
Magic* - She can use magical forces to varying degrees.
Umbrakinesis* - She can manipulate shadows.

Necromancy

- She can bring corpses back from the dead.
Appearances
Gallery
Trivia