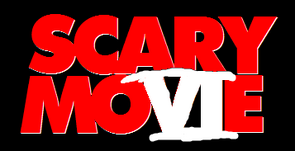 THIS IS ONLY AN IDEA FROM A FAN
Scary Movie 6 (a.k.a. Scary Movie 666, & Scary Movie VI) is an upcoming 2021 horror comedy parody film. It parodies modern remakes/reboots of Child's Play, IT, Pet Semetary and Halloween. Parodies also include The Conjuring cinematic universe.
Summary
The sixth and final installment of the "Scary Movie" franchise.
Plot
Takes place several years after "Scary Movie 4". Ignores the events of "Scary Movie 5", those events (including the end credits) were revealed to be a dream sequence in the post credit scene of that film, and it was in a different continuity.
Cast
Anna Faris as Cindy Campbell
Regina Hall as Brenda Meeks-Wilkins
Marlon Wayans as Shorty Meeks
Shawn Wayans as Ray Wilkins
Gary Owen as Pennywise
Reed Alexander as Chucky
Anthony Anderson as Mahalik
Kevin Hart as CJ
Finn Wolfhard
Chloe Moretz
Bobb'e J Thompson
Jillian Bell
Bella Thorne
Damien Dante Wayans
Damon Wayans Jr.
Ryan Reynolds
Dave Sheridan as Doofy Gilmore
Kathleen Robertson as Theo
Chris Elliott as Hanson
King Bach
Cillian Murphy
Charlize Theron
Parodies
Child's Play (2019)
IT (2017)
IT Chapter 2
Pet Sematary (2019)
Annabelle: Creation
Get Out
The Conjuring 2
The Purge: The Island
Happy Death Day 2U
Scream 4
Us
Scream: The TV Series
Hereditary
Annabelle
Halloween (2018)
Halloween Kills
Candyman
Psycho (1960)
Reception
The film received mixed reviews, with praise towards the humor and satire, as well as the return of the Waynes involvement.
Transcript
Main Article: Scary Movie 6 (2019)/Transcript
Trivia
This film lasts TBA minutes long.
The final installment of the "Scary Movie" series.
It will be released by Spyglass Entertainment
Photo Gallery
Community content is available under
CC-BY-SA
unless otherwise noted.