WARNING:

This article is a non-fanon page. Non-fanon means if it is not fanmade or it is also canon.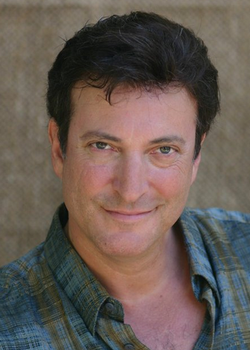 Richard Michael Epcar (born April 29, 1955) is an American actor and director who has voiced hundreds of characters in games, cartoons and anime shows. Some of his major roles include the Thunder God Lord Raiden in Mortal Kombat franchise, the Joker in certain DC Universe media (particularly with many Batman adaptations), Zangetsu in Bleach, Bobobo-bo Bo-bobo in Bobobo-bo Bo-bobo, Etemon and Myotismon in Digimon, Batou in Ghost in the Shell, Ansem in Kingdom Hearts, Old Joseph Joestar in JoJo's Bizarre Adventure: Stardust Crusaders and Daisuke Jigen in Lupin the Third. He and fellow voice actress Ellyn Stern own and operate Epcar Entertainment, a voiceover production service company based in Los Angeles. On September 28, 2011, Epcar appeared on the podcast Disasterpiece Theatre to discuss his ideas for a live-action version of Ghost in the Shell in which, finally happened in 2017. He also voiced a few characters in The Elder Scrolls V: Skyrim, such as the likes of Proventus Avenicci.
Voices
Space Monsters series - Dun Frylark
Psonic X Touhou - Dun Frylark
Chrono Crusade: Reincarnation - Dexter Hamilton
Shinzo (2015 Anime) - Huntari
The Simpsons (Full English Dub Cast) - Waylon Smithers, Kang
Max's Extremely Goofy College Life, Max and Roxanne: A Goofy Romantic Video Game, other kinds of Mickey Mouse and Friends media - Lenar Bendaveth, Additional voices
Warner Bros. vs. Sonic Universe - the Joker, Lord Raiden, Narrator
DC Comics vs. Sonic Universe - the Joker, Narrator
Disney vs. Sonic Universe - Young Xehanort, Narrator
TBD - TBD
TBD
TBD
The Fairly OddParents (Full English Dub Cast) - Waiter #1
Fairy Tail (Full English Dub Cast) - Gildarts Clive, Jura Neekis, Sagittarius (Eclipse)
Saint Seiya (Full English Dub Cast) - Gemini Saga, Evil Saga
Gravity Falls (Full English Dub Cast) - Ford Pines
Starlaxite: Omnivespell Maxtreme - Geese Howard, Additional voices
Nintendo vs. Warner Bros. - Lord Raiden, the Joker, Narrator
Soul Calibur VI - Lord Raiden
PlayStation All-Stars Battle Royale sequel (Emman's version) - Lord Raiden, the Narrator
TBD
Toy Story (Merchandising) - Stinky Pete (Real), Additional voices
English Dubs of SNK titles (other than Tekken 7) - Geese Howard
Assassin's Journey - Gnome
Tales of Asteria: Grand Voyage - Additional Voices
Skyrim: Legend of Dovahkiin - Proventus Avenicci, Lokir
Digimon All Star Party - Veedramon, Etemon
Dead or Alive 5 - Leon
Community content is available under
CC-BY-SA
unless otherwise noted.