Pumpkin Reports is a 2021 American-Australian horror comedy science fiction film produced by Jason Blum and written and directed by Leigh Whannell and based on the Spanish-Italian-Malaysian computer-animated television series of the same name. The film follows a teenager after discovering his new adoptive siblings are aliens posing as human, he plans to stop the invasion with help from his friends. Upon its release, Pumpkin Reports grossed $1 billion against a production budget of $35 million. It received universal acclaim, with many praising its humor, visuals, cinematography and the cast performances, notably Grace's acting.
Plot
Cast
Jacob Tremblay as Max Green, a high school student.
McKenna Grace as Teresa Green / Loom Prxbtlyp, a Kemii agent posing as a 15 year-old human girl.
Zackary Arthur as Pixel Silicon
James McAvoy as Martin Beaton, a Scottish stage actor whose family was killed by Kemii.
Miya Cech as Violet Wong, Max's girlfriend.
Kristen Wiig as Laura Green, Max's mother.
Gabriel Bateman as Seth
Pierce Gagnon as Ran Strb / Goliath Green, a Kemii agent posing as a 6 year-old human boy.
Production
Release
The film was released on October 29, 2021.
Music
The film's score was composed by Ramin Djawadi.
Transcript
Pumpkin Reports/Transcript
Opening logos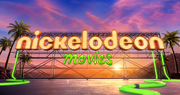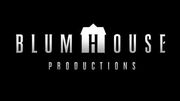 Critical reception
The film holds an approval rating of 93% on Rotten Tomatoes.
Accolades
Group
Awards
Recipient
Notes
94th Academy Awards
Best Visual Effects
Chris Townsend, Damien Carr, Paul Butterworth, Greg Jowle
Nominated
Best Supporting Actress
McKenna Grace
Nominated
Saturn Awards
Best Performance by a Younger Actor
McKenna Grace
Nominated
Trivia