My Little Pony: Against The System is a 2025 American computer-animated adventure comedy fantasy film based on the animated television series My Little Pony: Friendship Is Magic, which was developed as part of the 2010 relaunch of the My Little Pony franchise by Hasbro. Produced by Phil Lord and Christopher Miller and written and directed by Rodney Rothman. In addition to the show's regular voice cast reprising their roles, the film features the voices of McKenna Grace, Kevin Hart, Will Smith, Paul Rudd, Emma Watson, Edward Norton, Seth Rogen, Will Ferrell and John C. Reilly as new characters. The film was universally praised for its visuals, animation, action sequences, voice acting, themes, emotional moments, musical score and story. The film was nominated for the Academy Award for Best Animated Feature.
Plot
Cast
McKenna Grace as Megan Williams
Tara Strong as Twilight Sparkle
Ashleigh Ball as Rainbow Dash / Applejack
Andrea Libman as Pinkie Pie / Fluttershy
Tabitha St. Germain as Rarity
Cathy Weseluck as Spike
Kevin Hart as AI Jay
Will Smith as Dark Rez
Paul Rudd as Nick
Taika Waititi as Craiko / Cru
Emma Watson as Sarah Hambridge
Edward Norton as Raymond Williams
Seth Rogen as Eric Olsen
Will Ferrell as Darren
John C. Reilly as Martybot 5000
Fred Armisen as Robots
Production
Release
The film was released on May 2, 2025.
Music
The film's score was composed by Rupert Gregson-Williams.
Transcript
My Little Pony: Against The System/Transcript
Opening Logos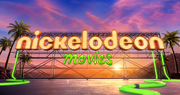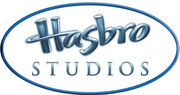 Critical reception
The film holds an approval rating of 96% on Rotten Tomatoes.
Accolades
Trivia
Community content is available under
CC-BY-SA
unless otherwise noted.