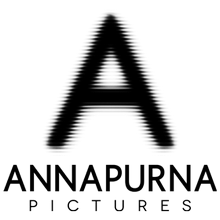 Missing Link is a 2019 American-Chinese 3D stop-motion animated comedy adventure fantasy family film directed by Chris Butler, Greg Mottola & Leo Matsuda, written by Chris Butler & Dave Polsky and produced by Lightstorm Entertainment and Laika that is set to be released on April 12, 2019. It is based on the graphic novel of the same name. It will feature the voices of Hugh Jackman, Zoe Saldana, Timothy Olyphant, Emma Thompson and Zach Galifianakis. also in narrated by James Earl Jones since The Lion King.
Voice Cast
Hugh Jackman as Sir Lionel Frost, Jasper's father and the husband of the late Edith Frost. He married his wife, Edith, when they were both teenagers.
Zoe Saldana as Adelina Fortnight
Timothy Olyphant as Willard Stenk
Emma Thompson as The Yetu Elder
Zach Galifianakis as Mr. Link/Susan, a 8 foot tall sasquatch and is the main protagonist.
Stephen Fry as Lord Piggot-Dunceb
Matt Lucas as Mr. Collick
David Williams as Tybalt Moriarty
Ching Valdez-Aran as Mama Kobayashi
Amrita Acharia as Peni Kobayashi, a mountain guide.
Chris Pine as Abraham Linkless, a protagonist and Susan's cousin and Nora's husband and Hannah, Fiona, Margaret, and Gabriel's father.
Griffin Gluck as Jasper Frost, Lionel and Edith's son. He is twelve years old.
Sasha Decker as Teri Kobayashi
Jemaine Clement as the Loch Ness Monster, a main antagonist, later protagonist.
Jake Johnson as the Yeti Master
Keegan-Michael Key and Jordan Peele as the voices of the Yeti Master's human form and Plantdon Linkless's predatory form.
James Earl Jones as the Narrator
Lea Salonga as Beatrice Frost, Jasper's mother and the late wife of Lionel who died during an earthquake while saving her son from a building that collapsed. Since she married her beloved husband as a teenager in the 16th century, she wore a pale green dress, which was a sign of being fertile. She traveled to London to give birth to her son, Jasper, when she was twenty.
David Kohlsmith as Jasper Frost (age 5)
Lea Michele as Nora, Abraham's wife and Hannah, Fiona, Margaret, and Gabriel's mother.
Lin Manuel Miranda as Gabriel Linkless, the oldest of the quadruplets. He is ten years old.
`Renee Elisie Goldsberry as Margaret Linkless, the second oldest of the quadruplets. She is also ten years old.
Cameron Diaz and Phillipa Soo as Fiona and Hannah Linkless, the youngest of the quadruplets. They are both ten years old.
This is the animated film Missing Link from Showcase Cinema de Lux (Blackstone Valley 14: Cinema de Lux) and Laika is proud to the partners from who you known movie favorites on the mythical adventures like Cheetos, Dave & Buster's, Chick-Fil-A, Domino's Pizza, Little Caesars Pizza, Hillshire Farms, Buffalo Wild Wings, Pizza Hut, Long John Silver's, White Castle, Papa Gino's Pizzeria and Maruchan.
Tagline
From Laika, the creators of Kubo & the Two Strings
Meet Mr. Link
Laika Logo
Laika logo, Coraline from Coraline and Kubo from Kubo and the Two Strings.
During Credit Scene
We see a time-lapse video that shows how the Laika crew animated the elephant.
Note: Animated Yetis are shown throughout the rest of the credits.
After Credits Scene
There is an announcement for a sneak peek of Coraline II: Secrets of the Lost City of El Dorado (2019) commences... which turns out to be a music video of Your Favorite Martian singing includes Mr. Link and his crew dancing to Your Favorite Martian: Somebody That I Used to Know (Pop Cover of Gotye) along with behind the scenes footage, and there's nothing clever after that.
Community content is available under
CC-BY-SA
unless otherwise noted.