1.17, the first release of Hunting Season, is a upcoming major update with the possible release date in late fall, 2020. Focusing at heavily improving the gathering ecosystem, and second winner of the Biome chooser event; Savanna.
Additions
Blocks
Baobab planks
Can be used to craft respective slabs, stairs, fences, fence gates, pressure plates, signs, buttons, doors and trapdoors.
Baobab sapling
Baobab wood
Mound
Neutrally generate termites if the player breaks it.
Items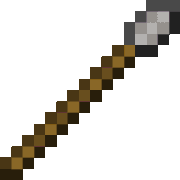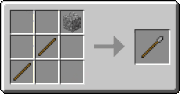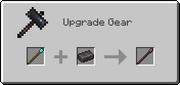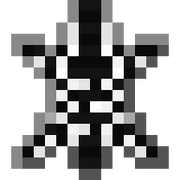 Raw duck
Cooked duck
Obtained by cooking raw ducks.
Raw horse
Drop from donkeys, horses, mules, zebras and zebroids.
Cooked horse
Obtained by cooking raw horses.
Raw llama
Cooked llama
Obtained by cooking raw llamas.
Raw ostrich
Cooked ostrich
Obtained by cooking raw ostrich.
Cooked tropical fish
Obtained by cooking raw tropical fish.
Raw venison
Cooked venison
Obtained by cooking raw venison.
Gold shield
Diamond shield
Netherite shield
record_zebra
Mo' Creatures inspired music disc.
Makes nearby mobs shuffle when it's insert to a jukebox.
Slingshot
Ranged starting weapon.
Crafted from stick and string.
Can be used to shoot rock-based blocks.
Spawn eggs
Added dog, duck, lion, ostrich, reindeer, termite, zebra and zebroid spawn egg.
Spears
Can be used as a weapon similar to tridents.
Exist in netherite, diamond, gold, iron and stone.
Zebra hide
Mobs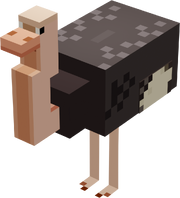 Dogs
Obtained by taming wolves.
Take given items from owners with their mouth. Such as bone for example.
Have 4 different skins.
Could have various working methods from guard to sheep dog.
Ducks
Behaves similar to chickens, with the addition that they can fly.
They spawn in swamp biomes.
Drops feather and raw duck.
Lions
Neutral mobs. Who unlike wolves, might be hostile to chicken, cow, horse types, parrot and pig.
Males drop wool when killed. Depending on the mane's size.

But can also be obtained by carefully using shears.

Females may hunt undetected behind grass.
Spawn in groups up to 7 individuals.
Ostriches
Sprints quickly away if they gets attacked.
Passive mobs that can be ridden when tamed.
Hides its head underground in rare conditions.
Drops feather and raw ostrich.
Reindeers
Features a red-nosed easter christmas egg.
Defend themselves with antlers.
Spawns troughout the snowy biomes.
Termites
Eats everything that is made of wood.
Zebras
Has the same AI as donkeys.
Drops zebra leather, raw horse and zebra disc.
Zebroids
Obtained by breeding a horse or donkey with a zebra.
Can wear armor just like horses.
Not breedable.
World generation
Baobab tree
These spawn in savanna biomes.
Termite mounds
Spawn termites.
Can be found in savanna biomes.
Villages
Added jungle and swamp villages.
Zombie villages
Added jungle and swamp zombie villages.
Changes
Blocks
Fletching table
Added right-click functionality.
Items
Mob heads
Includes now all the other head variants.

Except for bats, endermite, fishes, shulker, silverfish and turtles.
Leather & rabbit hide
Can be placed on floors instead of a item frame.
Shield
Renamed to "iron shield".
Tropical fish
Renamed to "raw tropcial fish".
Mobs
Donkey
Drop raw horse when killed.
Horse
Drop raw horse when killed.
Mule
Drop raw horse when killed.
Llama
Drop raw llama when killed.
Wolf
Replacing tamed wolves with dogs.
Community content is available under
CC-BY-SA
unless otherwise noted.