This idea is a joke.
It is a joke idea made only for fun. It is not meant to be taken seriously.
Magical Molly is the English Dub of Puella Magi Madoka Magica Dubbed by none other than 4Kids! It airs on the Hub and Cartoon Network and of Course 4KidsTV
Premise
Los Angeles is being attacked by Evil Monsters Called Witches. But a group of Magical Girls Harper,Miley,Sally and Kylie. Molly Kassidy is a Normal Girl who meets Kebe and befriends the other girls.
Dub Edits
Miley doesn't get her head chopped off instead she goes to England.
It now takes place in Los Angeles .
All The Names have been Americanized and Japanese Culture Removed Like Normal...
Voice Cast
Trivia
Gallery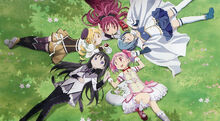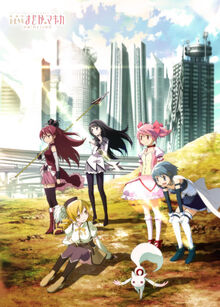 Community content is available under
CC-BY-SA
unless otherwise noted.