List of
Bobby The Blue Monster
episodes.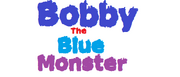 Series 1
Go Kart Bobby - Bobby gets himself into a Go Karting race.
The Fallout - After accidently breaking each other's possessions, Bobby and Daniel JR stop being best friends.
Cat Fashion - Catty tries to get into a fashion show.
Bobby's Amnesia - After a roller skating accident, Bobby gets amnesia.
Honey, I Shrunk The Bobby - Bobby and friends accidently get into a shrinking machine.
The Bird Who Could Fly - Bobby tries to teach Birdy how to fly.
Catty's Date - Catty tries to take Rocky on a date.
Worst Fears, Come to Life - Something scary is going on in town, everyone's fears are coming to life!
School Fight - Bobby accidently spills some water on the school's bully and gets into a fight.
The Epic Season Finale - A new threat has come to town! So it's up to Bobby and pals to save thier town and the world!
Community content is available under
CC-BY-SA
unless otherwise noted.