Krafton Pearl Abyss (Korean: 크래프톤펄어비스 - Keulaepeuton Peol-Eobiseu) is a South Korean video game corporation, based in Gwacheon, South Korea, mostly owned by Vuori. They are a world-leading publisher and developer of mobile, casual and strategy titles as well as MMORPGs.
Krafton Pearl Abyss also holds an annual convention under the name NCCon, which has been open to the public since its foundation as PDXCon in 2017.
They have development studios around the world, with their mobile division NC Plarium residing in Israel, their publishing division En Masse residing in Venice Beach, and Keywords Studios residing in Dublin.
Their portfolio includes games and franchises such as Black Desert Online, Sniper Elite, World of Tanks/World of War, War Thunder, Raid: Shadow Legends, Clash of Clans, Eve Online and Guild Wars 2; and the portfolio is a huge part of their successes in Europe, the Americas and Asia-Pacific. They are also helping build the eSports scene within Africa.
Their rivals include Daybreak Game Company, Crescent Industries/Eclipse Game Studios and MGM Interactive. KPA owns most of THQ, Atari, Acclaim and Majesco's former franchises that aren't owned by Atari SA.
History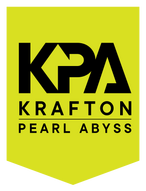 Krafton Pearl Abyss was formed in June 3, 2020, out of a merger between South Korean video game publishers WeMade Entertainment, Krafton Game Union, NCSoft and Pearl Abyss, American video game developer Machine Zone, Belarusian video game publisher Wargaming.net, Swedish game publisher Paradox Interactive and Russian video game publishers Nival and Gaijin Entertainment, under Styhon Games & Interactive Ventures. With these, Styhon Games also integrated Gameforge and newly-acquired studios FunPlus, IGG (I Got Games), Rebellion Developments, BlitWorks, Demiurge Studios, Platinum Games, Nixxes Software, Phoenix Labs, Hardsuit Labs, Abstraction Games, Grinding Gear Games and Klei Entertainment.
During the Vivendi-Vuori merger, KPA received Gameloft studios in Vietnam, Indonesia and Ukraine, during OWL Ventures's acquisition of Gameloft. In return, KPA sold PUBG Corporation, Jam City's Burbank studio, and their golf assets (which include Golf Digest and the PGA Tour international media licensing rights).
For an additional 1% stake in the company, Vuori and Tencent negotiated merging most of Tencent Games's overseas operations to bypass sanctions on Tencent by both the United States and India.  They sold off Riot Games and Tencent's stake in Epic Games to The Eclipse Group later in 2020.
Their 50% stake in ownership of Kakao eventually resulted in Kakao's merger into Krafton Pearl Abyss, with its former shareholders gaining B stock in Vuori afterwards. This also made way for Kakao Games's merger into KPA and its then-upcoming service NC Core, and Vuori acquired Kakao's 4% stake in the company.
They acquired PDXCon from their then-sister company Paradox Interactive on November 30, 2020. They arranged to hold one more PDXCon in 2021, before rebranding to NCCon.
As Styhon Battersea (Styhon Entertainment's parent company) and Vivendi started merger into Vuori, while SoftBank Group became part of OWL Ventures, KPA officially merged with Styhon Games to become the gaming division of Vuori.
In September 2020, Krafton Pearl Abyss had its first project cancellation with Eox, which was set to launch a multimedia franchise. The fate of Eox Party and the Eox TV show are left in limbo. The project was soon picked back up by Studio Watson Games.
In October 2020, Krafton Pearl Abyss acquired 70% of Netmarble, turning it into a private partnership between KPA (70%), Bang Joon-hyuk (25%) and the National Pension Service (5%). That same month, through The Eclipse Group's acquisition of Activision Blizzard, KPA received the Demonware studios and technology. Oliver Watson acquired the rest of CJ Group through his company Illustrious that month as well, inheriting its 6% stake, with the food division going to The Eclipse Group.
During Vuori/Illustrious's acquisition of the Egmont Group, also in October, Nordisk Games was split into three: Star Stable and the KoGaMa platform were sold to KPA (who acquired Raw Fury from them earlier), while Flashbulb and Multiverse ApS (developers of KoGaMa) were sold to The Eclipse Group, and the Nordisk Games label (with Nordisk Film) stayed with Illustrious. The KoGaMa platform's development was soon moved into NC Plarium.
In November, Krafton Pearl Abyss arranged a deal with MGM Interactive to acquire its units Saber Interactive, MGM Interactive Publishing, THQ Nordic, Deep Silver and 2K Games. That month as well, KPA finished the acquisition of Leyou, which started in August under Tencent Games, until its overseas operations were merged into KPA.
The same month, Krafton Pearl Abyss announced that they're just finishing up on acquisitions of Niantic, Creatures, Bandai Namco Holdings, Facepunch Studios and CD Projekt Red. During this, Vuori sold 12% each in the company to both OWL Ventures (who already inherited the 6% stake from CJ Group) and The Eclipse Group. The acquisitions are set to complete on December 31, 2020. As part of the deal, Eclipse also acquired Supercell - including the Helsinki studio and the IPs. The other studios remained in NC Plarium.
In December 2020, KPA entered board games publishing by establishing a board games division within NC En Masse. It will also absorb Rebellion Unplugged and White Wolf Publishing to form board games divisions within NC UK and the newly established NC Nordic.
Before January 1, 2021, Gung-Ho, Sumo, PPH and Zynga shareholders sold and absorbed Gung-Ho Online Entertainment, Sumo Digital, Pole To Win and Zynga respectively into KPA, with Illustrious receiving 3% stake on the venture (through Hoot Telecom/SoftBank, who owned a stake in Gung-Ho) and the shareholders getting minor stakes in KPA's parent company Vuori.
In December 2020, KPA acquired a 20% stake in CJ E&M, buying out shares owned by minor investors, mostly foreign investors, soon resulting on its acquisition of CJ ENM (including the rest of the CJ E&M group, as well as CJ O Shopping) on January 3, 2021. It was integrated into NC Entertainment, with CJ Group acquiring around a half from Tencent's 13% share. At the same time, CJ CGV was sold to Oliver Watson (of OWL Ventures).
On January 2, 2021, Krafton Pearl Abyss acquired Keywords Studios, from which some studios became the basis for Pearl Abyss's new studio Redshirt; Bohemia Interactive, which became part of Paradox; and Asmodee, which became the basis for NC En Masse's board games division.
In February 2021, KPA acquired all IPs owned by Throwback Entertainment, Liquid Media Group, Bam! Entertainment, Crave Games, XS Games, Equity Games Productions AG, Evolved Games, Empire Interactive/Zoo Digital Publishing/indiePub and Arush Entertainment/HIP Interactive, as well as most of Acclaim Entertainment's IPs not owned by the first two companies. They also acquired all patents and IPs previously owned by Yoostar Entertainment Group.
After the launch of NC Core, KPA intends to retire the En Masse brand from the video game industry, in order to clear up confusion as well as have En Masse become a label solely dedicated to board games.
Company
Corporate governance
Marketing
Krafton Pearl Abyss is one of the few gaming companies to stand out, when it comes to press conferences and game announcements. NCSoft's first conference at NCCon (then-called PDXCon) was taken to a new direction, similar to Devolver Digital's "Big Fancy Press Conferences", though it is much more controlled in terms of graphic violence and gore. The presenter of NC's press conferences in NCCon is KPA's CEO, Cho Mee-Kyong. 
Problems during formation
During its formation, which was finished around December 31, 2020, their revenue, after paying for development staffs, services used for moving locations, server maintenance and setups, was exactly $0. After the formation, they became profitable again.
Cross-studio events
After the formation of Krafton Pearl Abyss, they started holding an annual company-wide multi-sport event in Seoul, nicknamed "Kraftolympics" which was streamed on their Twitch channel KraftonPearl. Team California, consisting of employees from NC En Masse, Rumble Games, Jam City and the NC Plarium studios from Palo Alto, San Mateo, Oxnard and San Diego, won the most medals during the first Kraftolympics.
Linux support
Krafton Pearl Abyss has dedicated itself to, amongst other things, developing Linux versions for all of its current and upcoming games.
Strategic partnerships
Studios
The company is divided into three internal divisions: North Division (located in Stockholm), West Division (located in Anyang) and East Division (located in Seongnam), with their publishing division NC En Masse, their sports management division KPA Sports and work-for-hire division Keywords Studios being the fourth, fifth and sixth respectively.
NC En Masse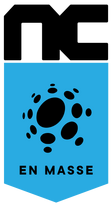 NC En Masse is an American video game and board game publisher founded and owned by Krafton Pearl Abyss. They are headquartered in Venice Beach, California, with satellite offices in Austin, and Seattle. They release and maintains all Rebellion and Krafton Pearl Abyss titles in North America, mainly the United States.
NC En Masse was formed, when, during the merger of Krafton Pearl Abyss, the following were merged into one: En Masse Entertainment, NC West, Pearl Abyss America, Gravity Interactive, Zynga ATX, GungHo Online Entertainment America, Aspyr Publishing, WeMade Entertainment USA and PUBG Global Publishing. The new company retained the offices, except for the Manhattan Beach (Pearl Abyss), El Segundo (GungHo) and Santa Monica (PUBG) offices, as the staff from those offices were moved into the new headquarters in Venice Beach.
They also work to help independent designer/developers be financially and creatively successful in a highly challenging video game and board game markets. Their services include a full suite of publishing support, including brand marketing, community, social, public relations, creative, production, legal, distribution and other general business support; with studios such as Redshirt providing the help needed. As of 2020, they plan on changing the strategy to get more game developers to develop games for NC Core.
NC En Masse also serves as a holding company for KPA's international distribution operations, such as NC Southeast Asia (which currently runs Garena and Playpark), NC Germany (Gameforge), NC UK and NC Japan. While the non-US video game related operations owned by En Masse is branded as just NC, the board game publishing operations bear the En Masse name.
Offices and locations
NC En Masse Amusement Games LLC - Baltimore and Chicago; a publisher focused on indie titles, formed out of a merger between Versus Evil, Gun Media and Limited Run Games, the latter two of which saw the move of equipment and employees into a new studio; is a spiritual successor to Midway Amusement Games LLC
NC En Masse Las Vegas LLC - their office and network operation/secure data center in Las Vegas, Nevada; merger between Jam City Las Vegas and Machine Zone's Las Vegas studio
NC En Masse CS LLC - a customer services office in Aliso Veijo, California; merger between Gravity Interactive and NC West's Aliso Veijo office
Piko Interactive - San Antonio; integrated into KPA in 2020

Toyetico - brand for toys and collectibles
Piko Studios - an experimental game development company focused on games developed for "retro" consoles such as Sega Genesis and Neo Geo, with studios located in Sheffield, Southampton and Toronto; merger between Big Evil Corporation, Bitmap Bureau Ltd and Songbird Productions

NC En Masse Board Games LLC - Roseville, Minnesota and Hunt Valley, Maryland; merger between Asmodee North America, Z-Man Games and Alliance Game Distributors; also distributes board games from other publishers

Fantasy Flight Games - Roseville, Minnesota
Plaid Hat Games - Addison, Texas
Catan Studio - Charlottesville, Virginia
Atomic Mass Games - Seattle, Washington

NC Asia Pacific - formerly PUBG Corporation's Shanghai office

NC Southeast Asia - Singapore, also publishes in Singapore and Malaysia; born out of a merger between SEA Group, Pearl Abyss SEA, Garena, GungHo Online Entertainment Asia Pacific Pte.Ltd., IGG (I Got Games) and Asiasoft divisions AS Online Sdn Bhd, Asiasoft Online Pte Ltd and PT Asiasoft

NC Taiwan - Taipei, also publishes in Macao and Hong Kong; integrated with XPEC's publishing operations, FunPlus Taipei, Pearl Abyss Taiwan Corp and Gravity Communications

NC En Masse Asia - formerly Go Kids
NC Gamania - joint venture with Gamania Online Entertainment, also based in Taipei; formerly GungHo Gamania

NC Thailand - Bangkok; merger between Gravity Game Tech, IGG Thailand and Asiasoft Corporation PCL
NC Vietnam - Ho Chi Minh City and Hanoi; merger between IGG Vietnam, Asiasoft Co Ltd, PTW Vietnam, Pit Crew Vietnam, and Trilight Cove's Vietnam operations
NC Indonesia - Jakarta; merger between Gravity Game Link, IGG Indonesia and Asiasoft's Indonesian operations
NC Indochina - publishes in Burma and Cambodia; formerly Trilight Cove Enterprises
NC Hong Kong - merger between IGG Hong Kong, Bigben Interactive (HK) Limited/Nacon (HK) Limited and Pearl Abyss HK Limited
NC Philippines - Makati City; merger between Level Up! Games, FunPlus Philippines and Asiasoft's Philippines operations

NC Korea - Seoul; merger between Nettention (Pearl Abyss) and Gravity's publishing and maintenance operations
NC Japan - headquartered in Tokyo; joint venture with SB Creative, integrated with PUBG Corporation's and Pearl Abyss's Japanese operations, RAD Game Tools's Japanese sales office, CrossFunction Co Ltd, Poletowin Pitcrew Holdings, FunPlus Tokyo

NC Japan (Chiyoda Office) - merger between Gung-Ho Online Entertainment and Pit Crew Co Ltd
NC Japan Network Services - Sapporo, Kitakyushu, Nagoya, Ogaki, Hachinohe and Sendai; merger between Pit Crew Co Ltd and Pit Crew Core Ops.
DATE Interactive Co Ltd (branded as NC Data East) - established with the acquisition of all Data East and Technos Japan IPs and franchises, as well as all rights to the Neo Geo game library, from Tactron Corporation, Paon DP, G-Mode, Arc System Works and SNK; also acquired rights to the ASC Games library and also most of the FM Towns, NEC/Turbo, Amstrad, Sinclair, ColecoVision, Vectrex, 3DO, N-Gage and Casio game libraries

NC Australia - East Melbourne; formerly Madman Interactive

MicroProse - Taylors Beach; integrated into KPA in 2020

NC New Zealand - Auckland; formerly Ninja Kiwi's publishing operations
NC India - Bangalore and Gurugram; merger between FunPlus India and Zynga India, also works as a large-scale infrastructure/backend development office
NC Turkey - Istanbul; formerly IGG Turkey

NC Europe SAS - Paris; merger between IGG France, Asmodee Digital, Asmodee, Focus Home Interactive, Bigben Group, Nacon and Gravity Europe SAS

NC En Masse France - Buc; merger between Space Cowboys, Days of Wonder, Ystari and Zygomatic

Edge Entertainment - Saint-Jean; formerly part of Asmodee

NC UK - headquartered in Oxford, with offices in Cambridge and London; formed out of a merger between NC Europe, Jagex's publishing operations, IGG UK, and Rebellion Developments's publishing operations

NC En Masse UK - Alton (Hampshire) and Oxford; formed out of a merger between Asmodee UK and Rebellion Unplugged

Games Workshop - Nottingham, UK; formed out of a merger between Games Workshop Group plc and its divisions Citadel Miniatures and Forge World

NC Ireland - Dublin; formerly Zynga Ireland

NC Nordic - Stockholm; newly-established with integration of Raw Fury and Paradox Interactive's publishing operations

NC En Masse Nordic - Stockholm and Hvidovre; merger between White Wolf Publishing and Asmodee Nordics

NC Western Europe - Helmond and Hilversum, Netherlands & Waterloo, Belgium; merger between Pearl Abyss EU BV and Bigben Interactive Nederland BV/Bigben Interactive Belgium SA

NC En Masse Netherlands - Helmond; formerly Enigma Netherlands
NC En Masse Belgium & Luxembourg - Kortenberg and Frasnes-lez-Anvaing; merger between Asmodee Belgium and Pearl Games
NC En Masse France - Guyancourt; formerly Asmodee France

NC Iberia - Barcelona and Madrid; merger between Bigben Interactive Espana/Nacon Gaming Espana and FunPlus Barcelona

NC En Masse Iberia - Madrid; formerly Asmodee Spain

NC Southern Europe - Rome and Milan; merger between IGG Italy and Bigben Interactive Italia

NC En Masse Italy - Corregio (RE); formerly Asmodee Italy
NC Greece - Athens; formerly Atari Hellas EURL

NC Germany - headquartered in Munich, with offices in Karlsruhe, Düren, Bergheim and Berlin; formed out of a merger between ProSieben.Sat1 Games, Gaijin Europe, Gameforge, IGG Germany, Headup Games, Bigben Interactive GmbH and Wargaming Mobile/Wargaming Berlin

NC En Masse Germany - Ingelheim, Essen and Ratingen; merger between Asmodee Germany, ADC Blackfire Entertainment GmbH and Look Out Games

NC Russia, CEE & CIS - 90/10 joint venture with Mail.ru Group, headquartered in Moscow, with locations in Ostrów Wielkopolski, Riga, Budapest, Prague, Krakow and Nicosia; formed out of a merger between IGG Russia, Techland Publishing, FunPlus Moscow, Gravity CIS Inc, Gaijin Entertainment LLP (Latvia), Gaijin Distribution Kft (Hungary), Bohemia Incubator, All In! Games and Gaijin Network (Nicosia)

NC En Masse Russia, CEE & CIS - Prague and Bucharest; formerly ADC Blackfire Entertainment

NC Canada - Toronto

NC En Masse Canada - Rigaud; formerly Asmodee Canada

NC South America - Buenos Aires, handles the Latin American and Carribean distribution of KPA games; formerly Level Up! Games's Latin American operations

NC En Masse South America - Santiago; formerly Skyship Distribuidores
NC Brazil - Sao Paulo; merger between Level Up! Games Brazil, IGG Brazil and PUBG Corporation's Sao Paulo office

NC En Masse Brazil - formerly Galápagos Jogos

NC Africa - Johannesburg; formed out of a merger between Koodoo and Gamefinity
Paradox Interactive (North Division)
Paradox Interactive - Stockholm

Paradox Development Studio - Stockholm, Sweden
Paradox Arctic - Umeå, Sweden
Paradox Malmö - Sweden
Paradox Tinto - Barcelona
Triumph Studios - Delft, Netherlands
Harebrained Schemes - Seattle, Washington
Snapshot Games - Sofia; integrated into KPA in 2020
Sharkmob - Malmö; integrated into KPA in 2020

Bohemia Interactive - Prague, Brno, Amsterdam, Mnisek and Pattaya; not to be confused with Bohemia Interactive Simulations
Gaijin Entertainment - Moscow; integrated with Nival's Moscow studio

Dagor Technologies - Moscow
Pearl Abyss (West Division)
Peal Abyss is a division focused on Black Desert Online, EVE Online, World of War, Path of Exile and mostly single-player focused/narrative games, as well as work-for-hire game co-development. It consists of development groups Pearl Abyss & Rebellion and solo development studios Funcom, Recursive Studio, Good Science Studio & PlatinumGames.
Pearl Abyss - Anyang

CCP Games - Reykjavik, London and Shanghai
Pearl Abyss Capital - South Korea; investment and management consulting

Pearl Abyss Iceland hf - investment and management consulting

RedFox Games - San Jose, unknown stake acquired by Pearl Abyss in June 2017
Frostburn Studios - Kalamazoo, Michigan; formerly part of Garena
Grinding Gear Games - Auckland; 80/20 joint venture with the company founders
Pearl Abyss Canada - Vancouver; acquired by Garena as Phoenix Labs, merged with Virtuos's Vancouver office, IGG Canada, Descriptive Video Works and SkyBox Labs, integrated with ex-EA Black Box and Radical Entertainment employees, and integrated into KPA in 2020
AudioMotion Studios - motion capture studio in Oxford; acquired by Rebellion in 2003, integrated into KPA in 2020
Kythera - Edinburgh; integrated into KPA in 2020
Eden Games - Lyon; integrated with Kylotonn's Lyon studio into KPA in 2020
Double Eleven - Middlesbrough; integrated into KPA in 2020
Pearl Abyss Australia Pty Ltd - Sydney and Melbourne; merger between Intuitive Game Studios (ex-Team Bondi), Firelight Technologies, Tantalus Media, Torus Games and Wargaming Sydney/BigWorld, intergrated with former employees of Blue Tongue Entertainment, THQ Studio Australia, Pandemic Studios, Melbourne House, 2K Australia, Defiant Development and Redtribe
Pearl Abyss Kiyv - Ukraine; formerly Persha Studia
NorHo Audio (A Pearl Abyss Studio) - located in North Hollywood, legally known under the name KPA Game Audio LLC; formed out of a merger between Blindlight, Binari Sonori America and Descriptive Video Works USA
Airship Images - Blackpool; integrated into KPA in 2020
Another World Studios - Los Angeles; integrated into KPA in 2020
Concept Brothers Oy - Helsinki; integrated into KPA in 2020
Deck13 - Frankfurt; acquired by Focus Home Interactive, in turn integrated into KPA in 2020
Pearl Abyss Frankfurt - formerly Das Werk's Frankfurt studio
The Forge Interactive - Encinitas, CA; integrated with Exigent Game Art USA into KPA in 2020
Rmory - Memmingen; integrated into KPA in 2020
Geomerics - Cambridge; integrated into KPA in 2020
Streamline - Kuala Lumpur, with additional studios in Tokyo and Las Vegas; merger between PTW Kuala Lumpur, Base FX Kuala Lumpur, Streamline Media Group, Allpixels and Streamline Studios
Nerve Software - Richardson; integrated into KPA in 2020
Coherent Labs - Sofia; integrated into KPA in 2020
Perforce - Minneapolis, with additional offices in Alameda, California; Mason, Ohio; Hallbergmoos, Germany; Helsinki, Finland; Sydney, Australia; Uppsala, Sweden; and Wokingham, England; integrated into KPA in 2020
InstaLOD - Stuttgart; integrated into KPA in 2020
Isopod Labs - Santa Monica; integrated into KPA in 2020
Pearl Abyss Finland - Turku; formerly Rival Games Ltd.
Techland - Ostrów Wielkopolski, Wrocław and Warsaw; integrated into KPA in 2020
QLOC - Warsaw; integrated into KPA in 2020
Nival (A Pearl Abyss Studio) - St. Petersburg; merger between Lesta Studia, Nival, and Playgendary's, Gaijin Entertainment's & Sperasoft's studios in St. Petersburg
Pearl Abyss India - Hyderabad; merger between PTW Hyderabad and Griptonite Games's art and development outsourcing studio in Hyderabad
Pearl Abyss Baltimore - formerly PTW Baltimore
Pearl Abyss Hangzhou - a co-development studio consisting of ex-2K China employees, established in 2020
Pearl Abyss Abu Dhabi - founded in collaboration with Image Nation at twofour54 in 2020; they will work with nearby universities and colleges in training future game developers as a co-development studio
4DMax - a 3D scanning company for VFX, located in Surrey; integrated into KPA in 2020
Playgendary - Limassol, Yekaterinburg and Munich; integrated with Nival Limassol studio and Das Werk Munich
XPEC Entertainment - Taipei, Kaohsiung and Suzhou; integrated with PTW Taipei into KPA in 2020
SummerTimeStudio - Ginowan; integrated into KPA in 2020
Pearl Abyss Boston - acquired Standing Stone Games (ex-Turbine) and integrated with former DoubleTap Games (ex-Helixe) employees in 2020
Iron Galaxy Studios - Chicago; integrated into KPA in 2020
Pearl Abyss Redmond - established with the Hired Gun team from Microsoft in 2020
Tabletop Towns (A Pearl Abyss Studio) - headquartered in Paris; formed out of a merger between Cyanide Studio, Spiders, EKO Software and Kylotonn, integrated with former Monte Cristo employees

Big Bad Wolf - Bordeaux
Rogue Factor - Montreal

Virtuos - headquartered in Singapore, with additional studios in Shanghai, Chengdu, Xi'an and Paris, with offices in Seoul; integrated with Sparx's studios in Shanghai, Chengdu, Xian & offices in Paris, and their parent company Virtuos Holdings Pte Ltd, and PTW Shanghai, into KPA in 2020

Black Shamrock - Dublin; integrated with Virtuos's development center & Sparx's studio, both in Dublin
Sparx Animation Studios - Ho Chi Minh City; integrated with Virtuos's development center in Ho Chi Minh City
Virtuos India - Bangalore; formerly PTW Bangalore, integrated into KPA in 2020
Massive Black - San Francisco; integrated with Virtuos's San Francisco office and PTW San Francisco

Sumo Digital - Sheffield; integrated into KPA in 2020

Sumo Leamington Spa - integrated with Electric Square's Leamington Spa studio
Lab42 - Leamington Spa
Sumo India - Pune; integrated with Lakshya's Pune studio
Sumo North West - Warrington; formed by ex-Evolution Studios employees
Sumo Newcastle - formerly CCP Games's Newcastle studio
Sumo Nottingham
The Chinese Room - Brighton
Red Kite Games - Yorkshire
Atomhawk - Newcastle and Vancouver

Redshirt (A Pearl Abyss Studio) - a technical and creative services provider to the global video games industry, headquartered in Montreal; born out of a merger between Keywords Functionality QA, Keywords Player Support and Keywords Localization QA, with VMC Consulting Montreal, Babel Media Montreal, PTW Montreal, Game On (audio production and motion capture studio), Fire Without Smokes Montreal, CM Labs Simulations, Player Research Montreal, Enzyme (St-Jérôme) and Syllabes Studio

Redshirt Brighton - merger between Studio Gobo (Hove), Electric Square, Player Research and The Trailer Farm
Redshirt Quebec City - merger between Alchemic Dream (Shawinigan), VOLTA Creation and Sunny Side Up Creative
Redshirt Paris - merger between Synthesis Paris, DuneSound, Asrec, La Marque Rose and Around the Word

Redshirt Angoulême - formerly Piste Rouge's Angoulême studio
Redshirt Clichy - formerly Piste Rouge's Clichy studio

Redshirt London - merger between ICHI Worldwide London, PTW London, Spov, Liquid Violet, Fire Without Smokes and CORD Worldwide
Redshirt New Delhi - formerly Babel Media India, Exigent Game Art and Lakshya
Redshirt Hamburg - merger between Das Werk Hamburg and Synthesis Hamburg

Pearl Abyss Slovakia - acquired the now-closed Bratislava studio of Bohemia Interactive in 2020
Pearl Abyss Zagreb - acquired Raw Fury's co-development studio in 2020
Pearl Abyss Scotland - formerly PTW Glasgow
Pearl Abyss Bucharest - formerly PTW Bucharest
Pearl Abyss Naju - formerly PTW Naju
Pearl Abyss Novato - testing/QA studio in Novato, California
Pearl Abyss Las Vegas - testing/QA studio
SIDE - London, Los Angeles and Shanghai
Synthesis - Milan and Madrid; integrated with Binari Sonori's Cinisello Balsamo studio; formerly owned by Keywords Studios
Gravity - Seoul; integrated with IGG Korea, PTW Seoul and Gamebase Co Ltd into KPA in 2020

Gravity Mobile - formerly Supercell Seoul

Raw Thrills - Chicago; moved from Skokie to Chicago and integrated into KPA in 2020
Pearl Abyss Mexico - Monterrey; formerly CGBot's Mexico studio
NaturalMotion - London; integrated into KPA in 2020
Stoic - Austin; integrated into KPA in 2020
Demonware - Dublin, Shanghai and Vancouver; acquired from Activision Blizzard and integrated into KPA in 2020
Wargaming - Minsk, Nicosia and Guildford; integrated with IGG Minsk and Playgendary Minsk
Pearl Abyss Fareham - founded in October 2003 as Living Pixel Games, sold to Vivendi Universal Games in 2005, renamed Travelship Studios, sold to THQ in 2007, then to Crytek and renamed Crytek Fareham in 2011,, acquired by Starbreeze Studios in 2013, then named to Starbreeze UK, then spun off under the Travelship name in 2018 due to financial difficulties, before being acquired by KPA in 2020

Funcom - Oslo, with an additional studio in Durham (North Carolina)
PlatinumGames - Osaka
Recursive Studio - Copenhagen
Good Science Studio - Kirkland
Rebellion Developments - Oxford, Liverpool and Warwick; the Oxford studio is integrated with Exient Entertainment

Grasshopper Manufacture - Chiyoda; integrated into KPA in 2020
Rebellion North - Wakefield; integrated with Exient's Leamington Spa studio
Rebellion Malta - Valletta; formerly Exient's Malta studio
NC Krafton (East Division)
NC Krafton itself is formed out of a merger between NCSoft and Krafton Game Union, with the brand styling adapted from Krafton. It consists out of NC, NC Plarium, NC Entertainment, NC VR, PUBG Corporation, eight development studios and six support studios. They also own NCVR, Inc, the development team behind NCVR.
Logo
Name
Location(s)
Notes
NC (sometimes NC Krafton)
Seongnam, South Korea
The main publishing brand worldwide, outside of North America. Houses internal teams Team Aion, Team L, Team Bloodlust, Team L2Live, Project G Team and Team TL.

Formerly called NCSoft.

NC Abstraction 

Valkenswaard, the Netherlands
Doetinchem, the Netherlands
Warsaw, Poland
One of two support studios acquired for porting Krafton Pearl Abyss games for console platforms. Merger between Engine Software and Abstraction Games.
NC Arenanet

Bellevue, Washington, United States
Formerly called Arenanet.
NC Blit

20px Barcelona, Spain
One of two support studios acquired for porting Krafton Pearl Abyss games for console and mobile platforms. Formerly called BlitWorks.
NC Bluehole

Seongnam, South Korea
Formerly called Bluehole and briefly Krafton Bluehole.
NC Demiurge

Cambridge, Massachusetts, United States
A support studio for Krafton Pearl Abyss games and for the AAA game industry. Formerly called Demiurge Studios.
NC Klei

Vancouver, Canada
Integrated with Piranha Games and the Hardsuit Labs/Zombie Studios team. Formerly called Klei Entertainment.
NC Yager

Berlin, Germany
Irvine, California, United States
The Irvine studio was founded with former Double Helix Games/Amazon Game Studios employees in order to develop Breakaway.

Formed out of a merger between Das Werk Berlin and Yager Development.

NC Nixxes

Utrecht, the Netherlands
A support studio for Krafton Pearl Abyss games and for the AAA game industry. Formerly called Nixxes Software.
NC RedSahara

Seoul, South Korea
Seongnam, South Korea
A support studio for Krafton Pearl Abyss games and also for NC Plarium games. Merger between Krafton Delusion, Krafton PNIX, Ntreev Soft, NeoCyon and Krafton Red Sahara.
NC Jagex

Cambridge, United Kingdom
Formerly called Jagex.
NC Game Arts

Chiyoda, Japan
Kofu, Japan
Nagoya, Japan
Osaka, Japan
Sapporo, Japan
Tokyo, Japan
Boulder, Colorado, United States
Charlotte, North Carolina, United States
Formed out of a merger between Virtuos Tokyo, Acquire, Game Arts, Pole To Win Networks, Qbist, Entalize, MSPO Corporation, QaaS Co Ltd, SuperTrick Games, GungHo Online Entertainment's other internal teams, operations and affiliates, Omiya Soft, Syn Sophia, Crafts & Meister, Indieszero, Racjin, Tri-Crescendo, Japan Art Media (JAM), h.a.n.d., Y'sK Inc., HexaDrive, Cattle Call, Grezzo, Arzest, Asobism, Arika, Grounding Inc, Jackalope Art Factory, Prope, Vanpool, Mikage (ex-Imageepoch), IGG Japan, consulting companies Shantery and E-Smile, outsourcing studio Leverages Inc, and QA company Digital Hearts, integrated with employees from Black Bandit Q Limted and AlphaDream.

Kofu and Nagoya studios were formerly part of QaaS Ltd.

Boulder and Charlotte studios are formed out of a merger between Interactive Data Visualization, Gamebase USA, XLOC Inc, Mighty Rabbit Studios and Wyrmbyte.

NC Zynga

Eugene, Oregon, United States
New Orleans, United States
Istanbul, Turkey
Social casino and casual games developer, who also absorbed HVS NOLA. Formerly called Zynga, integrated with Rollic.
NC Boss Alien

Brighton, United Kingdom
Southport, United Kingdom
Birmingham, United Kingdom
Racing game and middleware developer, formed out of a merger between Boss Alien, Playrise Digital, and the Brighton and Birmingham offices of NaturalMotion.
NC Stunlock

Skövde, Sweden
Formerly called Stunlock Studios; integrated into KPA in 2020.
NC Aspyr

Austin, Texas, United States
London, United Kingdom
Dallas, Texas, United States
Singapore, Singapore
A support studio for Krafton Pearl Abyss games, the AAA game industry and also NC Plarium games.

The London studio was formerly called Feral Interactive.

Formed out of a merger between General Arcade, Electric Square Singapore, PTW Singapore, Zynga Austin, Triptych Games, IGG Dallas, Panic Button, GL33k LLC, CGBot, Armature Studio, BonusXP, Bluepoint Games and Aspyr.

NC Virtual Reality

Amsterdam, the Netherlands
Dallas, Texas, United States
Austin, Texas, United States

NC Krafton's virtual reality division, formed out of a merger between Force Field Entertainment, Groove Jones and Subvrsive.

NC Immortal

San Mateo, California, United States
Formed out of former employees of Mythic Entertainment, 7 Studios, Locomotive Games, Underground Development, Telltale Games, Carbine Studios, Pandemic Studios and Visceral Games.
TBA
Unnamed Paris studio
Paris, France
Announced during KPA's Q2 2021 financial results presentation.
TBA
Unnamed Annecy studio
Annecy, France
Announced during KPA's Q2 2021 financial results presentation.
TBA
Unnamed Lyon studio
Lyon, France
Announced during KPA's Q2 2021 financial results presentation.
TBA
NC Polar
Oslo, Norway
Announced during KPA's Q2 2021 financial results presentation.
NC Plarium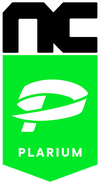 NC Plarium is NC Krafton's mobile and casual games division, dedicated to games for iOS, iPadOS and Android games. Founded as Plarium in 2009, they develop mobile games, casual games and MMORPGs, as well as content related to Krafton Pearl Abyss's intellectual property for apps such as Facebook Messenger, WeGame and Line. Their games include Raid Shadow Legends, World of Warships Blitz and QuizUp.
During the formation of Krafton Pearl Abyss, Plarium - then owned by Styhon Games - absorbed Machine Zone, Miniclip SA, Wargaming Mobile, Gaijin Arts, Glu, Zen Studios and Jam City.
They are headquartered in Herzliya, Israel with its own development studios in Cedar Falls and Kiyv. They also own subsidiaries Rumble Games, Lillith Studios, Jam City and Griptonite Games; with multiple international development and localization branches, and the Glu platform.
The company includes the following:
NC Plarium - headquartered in Herzliya, with additional studios in Cedar Falls (formerly of Jam City) and Kiyv (of the original Plarium)

NC Plarium Ltd. - Vancouver; formerly This Game Studio

NC Plarium Toronto - merger between Glu Toronto/Blammo Games, Zynga Toronto/Five Mobile, Alientrap and Jam City Toronto

OOO NC Plarium - merger between Gaijin Arts (Gaijin's mobile division), Plarium Krasnodar and Wargaming Moscow; headquartered in Moscow, with an additional studio in Krasnodar with support teams in Voronezh and Sevastopol.
OOD NC Plarium - Sofia; formerly Masthead Studios
NC Plarium GmbH - Berlin; merger between Jam City Berlin and Wargaming Mobile/Wargaming Berlin
NC Plarium AB - Stockholm; formerly FunPlus Stockholm, integrated with Star Stable Entertainment AB

Simogo - Malmö; integrated into KPA in 2020

TOV NC Plarium - headquartered in Kharkiv, with support teams in Lviv, Sevastopol and Odesa; formed out of Plarium's studios in Ukraine, integrated with Gameloft Khrakiv and Lviv
NC Plarium Sàrl - Neuchâtel; formerly Miniclip SA
NC Plarium Zrt - Budapest; formerly Zen Studios
NC Plarium SRL - Buenos Aires; formerly Jam City Buenos Aires
NC Plarium Ltda - Bogota; formerly Jam City Bogota/Brainz; which develops World War Doh among other projects
NC Plarium Oy - Helsinki; acquired as Small Giant Games by Zynga in 2018, integrated into KPA in 2020
NC Plarium SSC - Singapore (Singapore subsidiary company); formerly IGG Singapore
NC Plarium G.K. - Tokyo; formerly Supercell Tokyo
NC Plarium UK - Leeds; acquired Alternative Software and moved from Pontefract to Leeds in 2020
NC Plarium Thailand - Bangkok; formerly FunPlus Bangkok
NC Plarium Philippines - Manila; formerly IGG Philippines
NC Plarium Indonesia - Yogyakarta; formerly Gameloft Indonesia
NC Plarium Vietnam - Hanoi and Saigon; formed out of Gameloft's studios in Vietnam
NC Plarium Chicago LLC - a support studio in Chicago, Illinois; formed out of a merger between Babaroga, High Voltage Software and Zynga Chicago
NC Plarium Michigan LLC - Portage; formerly Plarium Michigan Studio
NC Plarium San Mateo LLC - merger between Machine Zone's Palo Alto headquarters/studio and its subsidiaries Epic Action LLC and Epic War LLC (who work on Mobile Strike and Final Fantasy XV: A New Empire respectively), Ncubate Games, VoidAlpha, Disruptive Games, Glu's San Mateo/Burlingame studios, Mercenary Technology, Paradox Tectonic and Iron Tiger Studios
NC Plarium San Diego LLC - merger between Jam City San Diego, Zynga San Diego, Faceware Technologies and Playdek, integrated with former THQ San Diego/Concrete Games/Incinerator Studios employees
NC Plarium Orlando LLC - merger between War Drum Studios and Iron Galaxy Orlando; integrated into KPA and moved from Gainesville to Orlando in 2020
NC Plarium Oxnard LLC - formerly Left Field Productions, integrated into KPA and moved from Ventura to Oxnard in 2020
Pocket Gems - San Francisco; integrated with Rumble Games (Plarium), Supercell San Francisco, Glu's San Francisco studio/HQ, Zynga's HQ, IGG San Francisco, Additing Games LLC, FunPlus San Francisco and the Jam City San Francisco/TinyCo assets
Lillith Studios - Shanghai, with additional studios in Shenzen, Beijing and Fuzhou; merger between Lillith Games, Supercell Shanghai, IGG Shenzen/Fuzhou studios and FunPlus Beijing/Shanghai studios
XII Braves - Singapore and Jakarta; integrated with Gameloft Jakarta into KPA in 2020
Ninja Kiwi - Auckland and Dundee; integrated into KPA in 2020
Jam City - headquartered in Los Angeles
NC Entertainment
NC Entertainment (formerly Gravity Game Arise) is a division of NC Krafton, founded to exploit the intellectual properties owned by NC Krafton and Pearl Abyss divisions in such fields as animation production and film development. It expanded into original content on January 2020, with the acquisition of CJ ENM's units by parent company Krafton Pearl Abyss.
They're headquartered in Mapo-gu, Seoul, with additional offices in Tokyo, and Rebellion Film Studios in Oxford, England. The group of companies includes:
NC Entertainment - located in Mapo-gu, Seoul
NC Entertainment K.K. - located in Tokyo; former main headquarters
NC Entertainment Ltd - located in Rebellion Film Studios in Oxford

NC Entertainment Development Ltd - film development
Rebellion Productions - 50/50 joint venture with Rebellion Developments
THQ Nordic
THQ Nordic is a division of KPA, responsible for assets acquired from MGM Interactive and Leyou in February 2021.
MGM Interactive Publishing - New York City, Stockholm and Skövde; formed out of a merger between Amplifier Game Invest, ​Private Division​, Coffee Stain Publishing and Coffee Stain Holding, unit to be renamed

​Tarsier Studios​ - Malmö
Vermilia Studios - Madrid
River End Games - Gothenburg
Palindrome Interactive - Sködve
Rare Earth Games - Vienna
Misc Games - Stavanger
DestinyBit - Ravenna
C77 Entertainment - Seattle
​Coffee Stain Studios​ - Skövde
Coffee Stain North - Stockholm
Lavapotion - Skövde
Intercept Games - Seattle
Playdots - New York City
​Socialpoint​ - Barcelona
Ghost Ship Games (35%)
Other Tales Interactive (20%)

​THQ Nordic​

THQ Nordic GmbH - Germany and Austria
​Bugbear Entertainment​ - Helsinki
Pieces Interactive - Skövde
​Rainbow Studios​ - Phoenix
​Gunfire Games​ - Austin
Experiment 101 - Stockholm
Mirage Game Studios - Karlstad
THQ Nordic Barcelona Studio - Barcelona
Nine Rocks Games - Bratislava

​Saber Interactive​ - headquartered in Fort Lauderdale, with studios in Saint Petersburg, Sundsvall and Minsk
​Deep Silver​ - Planegg
​2K​ - Novato; integrated with the 2K Games sublabel

2K Play - sublabel; to be discontinued due to Cat Daddy's merger into new NC studio in Kirkland
2K Sports - sublabel

​Visual Concepts​ - Novato, with additional studios in Seoul, Budapest, Shanghai, Los Angeles, and in Orange County

2K Chengdu - China
2K Vegas - Las Vegas
​31st Union​ - Silicon Valley, with an additional studio in Spain
Cloud Chamber - San Francisco, with an additional studio in Montreal
​Firaxis Games​ - Hunt Valley
​Hangar 13​ - Novato, with additional studios in Prague, Brno and Brighton

Vertigo Games - Rotterdam; acquired by Koch Media in Sep 2020 and integrated into KPA in 2021
Radius Maxima - London (UK); integrated into KPA in 2021 as a holding company for ex-Leyou assets

Digital Extremes - London (Ontario) and Toronto
Splash Damage - London (UK)
Athlon Games - Burbank
Kingmaker - Beijing
Radiance Games - Guangzhou
KPA Sports
KPA Sports is an internal sports management, event agency, production, consulting and marketing division, specialised in the sporting preparation of professional sports teams and athletes, as well as the organisation and implementation of sports events and brand activation measures. They are headquartered inside KPA's headquarters in Gwacheon.
Their holdings include:
They also have offices in:
Los Angeles (formerly Mandalay Sports Entertainment and Independent Sports & Entertainment/Relativity Sports), 
Randburg, South Africa (established through intergation of MultiChoice Group's sports assets),
New York City (formerly Match IQ's overseas operations),
Amsterdam, the Netherlands (new EMEA office),
Sydney, Australia (formerly Beyond Action)
Their Silver Spring office (formerly owned by Discovery Golf) was closed down during the sale of KPA Sports's golf assets. In December 2020, their offices in Unterföhring (formerly 7Sports), Cologne (MMP Event), Leucerne (TEAM Marketing), Neuilly-sur-Seine (M6 Foot SAS) and Hamburg (Match IQ) were closed, while operations were merged into a new office in Amsterdam.
Keywords Studios
Keywords Studios is an international technical and creative services provider to the global video games industry, established in 1998, and headquartered in Dublin. They also have offices in Rio de Janeiro, Portland, Mexico City, Los Angeles, Tokyo, Singapore, New Delhi, Pune, Rome, Barcelona, Taipei, Shanghai, Beijing and Manila.
The studios owned by Keywords Studios are:
Keywords Art Services:

Mindwalk Studios - Beijing; integrated with XPEC's Beijing studio
Liquid Development - Portland (OR)
RedHot Gameart - Shanghai with satellite studios in Chengdu, Dalian and Zhengzhou, with another in Yogyakarta (Indonesia); integrated with Exigent Game Art's and XPEC's Shanghai studios
ICHI Worldwide - Los Angeles

Keywords Game Development:

GameSim - Orlando
GetSocial - The Hague
D3T - Chesire
Sperasoft - San Jose (CA), Krakow (Poland) and Volgograd (Russia)
Snowed In Studios - Ottawa
Wizcorp - Tokyo
Yokozuna Data - Tokyo
Heavy Iron Studios - Los Angeles
Coconut Lizard - Gateshead

Keywords Audio Services:

Sound Lab - Burbank
Binari Sonori - Rome
LOLA - Mexico City
Maximal Studio - Sao Paulo
TV+Synchron - Berlin
Laced Records - London

Keywords Localization - with Binari Sinori:

Reverb Localization - Rio de Janiero
KantanMT - Dublin

Maverick Media - London
Keywords Embedded Services - Redmond, Munchen, Bangalore, Hyderabad, Mumbai, Slough, Indianapolis, Las Cruces, Loveland (CO) and Burbank; formerly called VMC, also offers services such as Functionality QA, Player Support and Localization QA​​​​​​
Kakao
Main article: Kakao
Kakao is a social media company entirely owned by KPA. 
Before Kakao's merger into KPA, they were a minor shareholder in KPA, while KPA held 50% of stakes in the company.  During the merger of Tencent Games overseas operations into KPA, Tencent's stake in Kakao was also integrated into KPA, with the stake they inherited from WeMade before its merger into KPA. They also acquired stakes in Kakao from non-domestic institutions and foreign investors, as well as 0.03% from domestic institutions and treasury stocks, in exchange for Vuori's B stock. 
Afterwards, its services Kakao Navi, Kakao Metro, Kakao Map, Kakao Place, Kakao Hairshop and Kakao Bus merged to form a new service called Kakao Maps; while Kakao Style, Daum Shopping, KakaoTalk Gift, Kakao Makers, ShoppingHow and related assets all merged to form KakaoShop. Kakao Japan Corporation, Kakao Investments and Kakao Ventures would be merged into Vuori, KPA's parent company.
Their products include KakaoTalk, KakaoTalk Cheez (camera app), KakaoMusic, KakaoMail, Kakao Maps, Kakao Driver (Uber-like service), Kakao T, Piccoma and Piccoma TV, KakaoShop, Brunch (Medium-like blogging platform), Kakao Together (crowdfunding website), Kakao Farmer (tangerine delivery service), KakaoStory, Tistory and KakaoPage. They also own 1boon, Melon (with sub-services Melon Ticket and Melon Aztalk), Kakao Friends, Daum (with Daum Webtoon, Daum Mail, Daum Cafe, Daum News and Daum Search), Kakao TV, Agit, KakaoBank (with subsidiaries Kakao Insurance, KakaoPay and KakaoPay Securities), and the consumer blockchain payment platform Klaytn.
Ventures, investments and other holdings
Following the merger of Tencent Games's overseas operations into KPA, they inherited Tencent Games's stakes in Milkytea, Shanda Network and Ourpalm, as well as minority shares in Voodoo and the 20% stake in Marvelous Entertainment. Aside from the shares held with or inherited from Tencent; they also hold 70% share in Netmarble, around 12% of stakes in ​SK Group and a minority stake in KT Corporation.
Tencent and Krafton Pearl Abyss formerly had minority shares in Naver Corporation (before they got acquired by Nami Holdings, in turn a Eclipse company) and Activision Blizzard (before being acquired by Oliver Watson). Game developers 4:33 Creative Lab, Pati Games, Xishanju (a division of Kingsoft), Frontier Developments and Robot Entertainment, all of which KPA has minority stakes in, are set to be acquired by Eclipse Group as well. Their minority stakes in Ubisoft were bought out by Illustrious, along with the rest of shares, including those owned by the Guillemot family.
Their real estate holdings include:
NC Nippon Complex - Tokyo; under construction, will include recording studios, a data center and a motion capture studio, as well as the offices of NC Japan, as well as NC Entertainment KK, Yokozuna Data, Wizcorp, and the Tokyo studios of Streamline, NC Game Arts and PlatinumGames
Rebellion Film Studios - Oxford
They also own the following companies that do not belong in the KPA divisions:
KPA Visual Arts
KPA Visual Arts is a CGI animation studio based in Seattle, formed out of a merger between Lakshya Digital (a Keywords studio)/Keywords Seattle and FXVille in October 2020. It is dedicated towards creating video game cinematics and full-length feature films, similar to Square Enix Visual Works.
In December 2020, they opened studios in Budapest, through acquiring Digic Pictures, and in London, employing animators from Axis Animation and Passion Pictures.
KPA External Development Group
During the formation of KPA, the External Development Group was formed to outsource full titles, sometimes even certain assets, to external development studios (outside of Keywords Studios and the Pearl Abyss division). They re-hired former employees of (THQ) External Development Group, especially their managers Kevin Chu and Shiraz Akmal.
They're headquartered in Shanghai, with a satellite office in Burbank, California. 
Products and events
NC Core

NC (colloqually known as NC Core) is a full-fledged video game digital distribution service, online gaming, social gaming and digital rights management platform by Krafton Pearl Abyss. Internally referred to as the Unified Gaming Platform Project and formerly codenamed NC GG, NC will launch in the summer of 2021, after all games are finished being migrated into the platform. It will be available for iOS, iPadOS, Android, macOS, Windows and Linux.
NC Core will also feature the NC Arcade section for remakes and revivals of retro games, with most of the library consisting of the ones done by DATE Interactive (NC Data East), Piko Interactive (and its Piko Studios arm) and their close partners Atari, Nightdive Studios and Intellivision Entertainment.
History
Inherited from the Plarium, Gaijin Entertainment, Wargaming, Feral and Machine Zone acquisitions, the MZ platform, Gaijin inCubator, Unified Premium Account/Wargaming.net, the Feral Store and Plarium Play, as well as the En Masse launcher, Gameforge, Playpark and Garena, along with Glu Mobile's technology assets, are in process of combining into one new gaming service. NCSoft's Purple will also serve as part of the platform, giving access to mobile games to PC players; same goes with Garena+, which will provide the social gaming elements, and Gaijin.Net & Asiasoft Passports, which will provide better authorization amongst other game service features.
NC Dragon

NC Dragon is a suite of middleware for cross-platform games, created as a cross-studio collaboration within KPA, with internet features development support from NC En Masse. It's meant to compete with Unity, CryEngine and Unreal Engine. It's compatible with the NC Core platform and Krake's data servers.
The main motivation behind the creation of NC Dragon is the concept of a common engine across studios, similar to Frostbite. The development team also seek to make the game engine easy for use when transitioning from developing on Unreal and CryEngine.
It's currently compatible with Microsoft Windows, macOS, Linux, Google Stadia, HTML5, HTC Vive, OSVR, Oculus Rift, PlayStation VR, HoloLens 2, Nintendo Switch, iOS, iPadOS and Android, with upcoming versions planned to support Xbox Series X and PlayStation 5.
Components
The middleware suite also uses Krake technology.
Development team
NC Dragon's development team is housed inside:
Pearl Abyss Australia Pty Ltd, in Sydney and Melbourne
NC Boss Alien, in Brighton
Gravity, in Seoul
Kythera, in Edinburgh
Redshirt, in Montreal
InstaLOD, in Stuttgart
Techland, in Ostrów Wielkopolski
Bohemia Interactive, in Prague
4A Games, in Sliema and Kiyv
The Forge Interactive, in Encinitas

Perforce, in Minneapolis
NC Plarium San Mateo LLC
NC Plarium San Diego LLC
NC Game Arts, in Boulder and Charlotte
NC Aspyr, in Austin
Umbra, in Helsinki
Wizcorp & Yokozuna Data, in Tokyo
Tabletop Towns, in Paris
Demonware, in Dublin, Vancouver and Shanghai

Good Science Studio, in Kirkland
Streamline, in Kuala Lumpur
Dakor Technologies, in Moscow
NaturalMotion, in London
Geomerics, in Cambridge
Coherent Labs, in Sofia
PlatinumGames, in Tokyo
NC Australia, in Melbourne
Konami, in Tokyo
Digital Extremes, in London (Ontario)
Games using NC Dragon
Main article: List of games using NC Dragon technology
It is confirmed that most KPA studios will immediately start using NC Dragon, once their current projects have finished. First games to use NC Dragon technology are Shadowrun (2026), Evolve Deluxe, an untitled Pirates of the Carribean video game project and a Nebula Starlight MMO.
NCVR
In August 2020, NC Krafton acquired Pimax and the consumer assets of Magic Leap to form a new company in Shanghai called NCVR, in order to start development on their own virtual reality system. They hope to release it in the mid-2020s. They're also working on "quirky" motion controllers in collaboration with Swedish consumer electronics company Teenage Engineering.
Glu
The new Glu website (operated by NC Plarium under NC Plarium Sàrl, Ninja Kiwi and Rumble Games) is a free browser game platform. The new Glu was formed out of a merger between the Glu, PlayFirst, GluPlay, CrowdStar, Addicting Games, Shockwave, Ninja Kiwi and Miniclip brands and related technology assets.
NCCon
Other events
Titles
Online games
| Name | Status | Release Date | Notes |
| --- | --- | --- | --- |
| PlayerUnknown's Battlegrounds | Active | Dec 20, 2017 | Tencent published the mobile versions, while Microsoft published the Xbox One version. Developed by PUBG Corporation. Still published through NC, after PUBG Corporation's sale to OWL Ventures's MGM Entertainment. |
| TERA | Active; publishes the game in North America | May 1, 2012 (NA) | Developed by NC Bluehole and published through NC En Masse. |
| Runescape | Active | Jan 4, 2001 | Developed by NC Jagex. |
| KoGaMA | Active | Sep 17, 2011 | A game making-focused sandbox MMO. Originally developed by Multiverse ApS (later acquired by Crescent Games) and now developed by NC Plarium. |
| Star Stable | Active | 2011? | Originally developed by Star Stable Entertainment AB, now developed by NC Plarium AB. |
| Breakaway | Upcoming | Q1 2022 | A revival of the MOBA developed by Amazon, developed by NC Studios (mainly by NC Yager) using the new NC Dragon game engine. |
| Frantic Royale Mayhem | Upcoming | Q2 2022 | A team-based multiplayer action-adventure shooter game with a surrealistic/cartoonish aesthetic, similar to Overwatch, Sunset Overdrive and Rage 2. Developed by Rebellion Malta and Grasshopper Manufacture with additional work by Rebellion North, Rebellion Warwick, Pearl Abyss and Keywords Studios. |
| MRP | Upcoming | Q4 2021 | A successor to Bizarre Creations franchises PGR, Metropolis Street Racer & Blur, the Wipeout and Driver franchises, and Climax/Black Rock's games Pure and Split/Second. Developed by NC Boss Alien with additional work by Lucid Games and Sumo Digital. |
| Incognito | Upcoming | Q1 2021 | A spy adventure game where the player works for an intelligence agency. The player's mission is to spy on people, but you might not know that the other players are spying on them too. Developed by a team of 15 people within NC Game Arts Nagoya. |
| Bionic Wars | Upcoming | Q4 2021 | A cinematic science fiction-action game that includes mechanical combat and stealth elements, similar to Metal Gear Solid franchise, Gears of War and Titanfall, and is to be set in Dubai during 2080s. Developed by Pearl Abyss Abu Dhabi, Redmond, India, Mexico, Canada, Australia and Kiyv. |
Upcoming non-online games
| Name | Release Date | Notes |
| --- | --- | --- |
| Weiv | May 3, 2021 | A music-based video game, developed by a team of 8 people within both NC Klei and NC Game Arts studios; the PlayStation 4 and mobile ports developed by NC Abstraction and NC Blit respectively. |
| Eox | Q1 2022 | Krafton Pearl Abyss's answer to Doom, Halo, Assassin's Creed and Star Citizen. Developed by NC Game Arts and NC Yager, with additional work by NC Studios, Pearl Abyss, Keywords Studios and external partners The Imaginarium Studios. |
| Eox: Ragtag | Q2 2022 | A companion game taking place within the Eox universe, which is a partial revival of Visceral Games's cancelled projects Jamaica and its successor Project Ragtag, developed by NC Immortal with additional work by NC Yager. |
| Eox Party | Q1 2022 | A humoristic take on party games, taking place within the Eox universe, but is not canon. Developed by NC Game Arts Sapporo. |
| Skylar | Q1 2022 | A psychological thriller-action/science fiction game, which follows Skylar Henjin, a bullied control freak who, one day, acquires supernatural and enchanced abilities and becomes the anti-hero, while the CIA hunts her down. Developed by Pearl Abyss Slovakia and published by Xbox Game Studios (for Xbox Series X and Xbox One) and NC (for PC through NC Core). |
| Moving Mountains | Q1 2022 | A satirical JRPG about a girl, Erin, and her guardian angel/dead boyfriend, Awero. Developed by a team of 7 people within NC Game Arts Osaka. |
| Just Another Day in the Good Old Alternative Universe | Q1 2022 | A take on an alternate dimension version of a 3D platformer, with gesture recognition, "alternative physics", time machine elements (such as cloning), gates (similar to portals from the Portal franchise) and gravity switching. Developed by a team of 18 people in NC Game Arts Osaka. |
| Project D2N | Q1 2022 | A horror game based around a remote island, with an abandoned factory, both full of mysteries. Developed by a team of 20 people within both NC Game Arts Osaka and Nagoya studios. |
| Eternal Stranger | Q1 2022 | An emotional adventure game, inspired by games such as Ori and the Blind Forest, Limbo, Gris, Braid and the Studio Ghibli films. Developed by NC Game Arts Kofu. |
| Yoostar 3 | Q1 2022 | The third installment in the Yoostar franchise. Developed by an undisclosed developer with the assistance of KPA External Development Group. |
Board games
Films
Krafton Pearl Abyss produces films through NC Entertainment, which specializes in film adaptations and co-productions.
Series
NC Entertainment also produces TV series.
Criticism
Acquisition of CD Projekt Red
In March 2021, Krafton Pearl Abyss finished acqusition of a majority stake in the Polish game developer CD Projekt Red. Mee-Kyong recounted: "As we both share the same values, [DRM-free games, creative control], we subsequently ended up in a deal which would see us financially support every [CD Projekt Red] title from then on, with no exceptions, in exchange of a majority equity stake."
Parent company Vuori's CEO Kasperi Salovaara and The Eclipse Group's CEO Issac Davis later expressed their mixed feelings about the deal, with both of them explaining in a Twitter thread how "while [Kasperi is pretty much] happy about [the deal], [he does not] feel like the studio would be fairly secure under Mee-Kyong". Kasperi and Issac both promise to take action to spin off the studio, should anything happen to them such as internal conflicts.
The deal also received mixed to negative backlash from fans, targeting Mee-Kyong and KPA, with Red's earlier dedication to independence being brought up and fears about KPA becoming a juggernaut in the video game industry. The backlash also targeted Salovaara for a brief time, as he was notorious in acquiring big companies in the media industry. However, he later explained on Twitter: "like 93% of the time [sic] I'm not entirely responsible for acquisitions in my company. [He does] bring up some potential partners, while the others do the rest. It's kind of a way of resolving conflicts for example."
See also
Community content is available under
CC-BY-SA
unless otherwise noted.