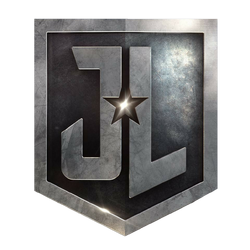 Justice League of America is an American animated television series, based on the DC Comics Superhero team, the Justice League. The series will have mixed elements of the Classic DC Universe from 1941-2011, and DC Rebirth from 2011-ongoing, and will be produced by Warner Bros. Animation featured on Netflix's DC Universe continuity.
The series' initial team roster consists of Superman, Batman, Wonder Woman, Green Lantern, The Flash, Aquaman, Zatanna, Shazam and Martian Manhunter. The team expands with more familiar heroes such as Green Arrow, Black Canary, Tomorrow Woman, Congorilla etc. to join the roster throughout the duration of the series. The same manor goes with their respective rival, the Legion of Doom. Superman becomes romantically involved with Wonder Woman.
Note: The article is under the ownership of Dino-drones.
Plot
Over three months ago, the Earth was invaded by an army of Parademons, led by their horrifying ruler of ruler of Apokolips, Darkseid who allied with the invading forces of the White Martians. Nine superheroes joined together and formed the Justice League as a response to the global crisis, they defeated Darkseid and save the world. Led by the Trinity: Superman, Batman and Wonder Woman, the league.
Season One
After Lex Luthor escapes from Stryker's Island during the invasion, he retreats to his hidden facility and teams up with the Joker again as requires assistance of upgrading his recovered Lex-o-Suit from his failed attempt of defeating General Zod to become the true savior of Metropolis. Following of the foundation of the Justice League, Lex made recent contacts with Cheetah, Sinestro, Killer Frost and Black Manta to bring together a league of their own, the Legion of Doom.
As the Justice League expands, so does the Legion when Lex Luthor sent holographic invitations to other supervillains for membership. ARGUS intercepted Luthor's transmissions and the league decided to remain together to combats the Legion of Doom and thwart their plans. Batman later unveils the team's new offshore headquarters, the JL Watchtower, an ideal to keep watch over the world for potential threats and disasters.
Season Two
Aside from their on-going battle with the Legion of Doom, The Justice League have been approached by another Lex Luthor who hails from another earth within a parallel universe to warn them of The Crime Syndicate, the sinister counterparts of the heroes consist of Ultraman, Owlman, Superwoman, Power Ring, Johnny Quick, Sea King, Annataz, Mazahs and White Martian.
There are subplots feature:
The arrival of local hero, William McIntyre aka Captain Triumph.
The encounters of Sideways, and Damage
Season Three: Brainiac Unlimited
With the Crime Syndicate defeated, the Justice League continues with their membership expansion plans. After dealing with Professor Ivo, an upgraded and powerful version of Brainiac returns to seek revenge on Superman for their last encounter when he "stolen" his collection, including the Kryptonian city of Kandor. Not only to reclaim what's his, Brainiac plans remake the Earth into his own image. The Justice League must defeat this new powered mechanized enemy as well as deal with new threats like the Injustice Gang, Eclipso, Red Lanterns,
Season Four: TBA
Characters
Justice League
The series main protagonists. A team of the world's greatest heroes formed after the Darkseid/White Martian invasion. It's lead by the Trinity: Superman, Batman and Wonder Woman. The League is dedicated to fighting crime, injustice and protecting the planet from superpowered threats, natural disasters and interstellar invasions, all monitored from their main headquarters, the Watchtower, based on an artificial island off the coast of Metropolis and Gotham City that was created by the White Martians as an outpost. Each member has a special communicator. Their signature battle cry is "Justice League Advance."
Superman/Kal-El/Clark Kent (Brandon Routh): Founder and Leader of the JL. Kal the sole survivor from the planet Krypton of the House of El and protector of Metropolis. Superman is an idealist, devoted to promoting "truth, justice, and the American way." Fueled by the Earth's yellow sun, Superman uses his astounding powers of super strength, speed, flight, super breath, invulnerability and enhanced hearing and vision to champion truth and justice. His most vulnerable and only weakness is kryptonite. He is a symbol of hope across the galaxy. Superman is the most powerful member of the Justice League. Clark was still reeling that he had to erase Lois's memories in order to save her life after the epic battle with General Zod and he had recommended to take indefinite leave of absence from the Daily Planet. For the past few months after forming the League, Kal is now finds himself reluctant and unsure of his newfound feelings for Diana, aka Wonder Woman. Over time, he comes to realize he has undeniably fallen deeply in love with her and decided to move on in his life. Superman wears a form fitting bodysuit with his famous red and yellow "S" shield on his chest. He has red boots, a red belt, accented with a gold diamond buckle and a cape has an all-yellow version of the logo and his musculature is visible through his suit.
Batman/Bruce Wayne (Roger Craig Smith): Founder/Co-leader of the team and best friend of Clark and Diana. A wealthy billionaire philanthropist, playboy CEO of Wayne Enterprises, and vigilante protector of Gotham City. When he was ten, his parents Thomas and Martha Wayne were murdered in front of his eyes by a mugger. Since then, spent his whole life fighting the same sort a criminals that took them from him. He studied criminology, forensics, and criminal psychology. Batman has trained his mind and body to the peak of high human perfection and developed an endless array of technological gadgets and weapons to strike terror into the hearts of criminals as the Dark Knight of Gotham. After the invasion, Bruce had financed from Wayne Industries resources to construct the Justice League Watchtower for the team to keep watch over the world for future global disasters, supervillain threats and interstellar invasions. He introduced the Watchtower to the other following their recent battle with Lex Luthor and his newly formed Legion of Doom. As co-leader of the League, . His Batsuit is similar to the rebirth incarnation.
Wonder Woman/Diana (Alésia Glidewell): Founder/Co-leader of the team and the new love interest of Superman. Diana is an Amazonian demi-goddess and princess of Themyscira with superhuman strength, invulnerability, flight, agility, reflexes and incredible speed. Profoundly wise despite her apparent youth, dedicated at her core to Truth, shaped by Empathy for others and an innate profound Charisma, Diana is driven towards the Amazon ideals of preparedness as a warrior balanced with the drive to teach, love and promote peace and understanding throughout humanity. She is attractive w/h very long flowing black hair that reaches her mid-back, has a very voluptuous yet athletic physique, broad shoulders, long muscular-yet shapely legs, sporting sizable breasts highlighting her cleavage. Wonder Woman is the second most powerful member that provides additional muscle to the Justice League, besides Superman. Her equipment include the Bracelets of Submission around her wrists which are now vambraces (i.e., forearm armor), and the mystical Golden Lasso of Truth. Diana has become infatuated with Superman (whom she soon developed a flirtatious and romantic relationship with). Whenever Superman is being overwhelmed or weakened, Wonder Woman always comes to his aid when she's around. Diana wears a golden tiara with a red star in the center, a red bustier w/h a golden W resembles a type of light, flexible body armor and wears blue briefs bikini with five white stars on the front. She wears red boots with a white stripe on the front side.
Green Lantern/Hal Jordan (Nathan Fillon): Founder and member of the Green Lantern Corps. Jordan is an Air Force test pilot who works for his boss & love interest, Carol Ferris at Ferris Aircraft. Several years ago, a dying alien named Abin Sur, a member of the Green Lantern Corps, crash-landed his ship in the Californian desert and was discovered by Hal. Having selected a replacement officer for his position in his final moments, his power ring chosen Hal Jordan, proving that he was worthy of inheriting the mantle of the Green Lantern. Acting as galactic police officer of Sector 2814, it's his job to serve and protect all life within his sector. With his ring, Jordan is able to create green Oan energy constructs through concentration and willpower. Hal is good friends with Barry Allan aka The Flash and they aware of each other's secret identity. Hal is a righteous hero with a strong willpower and able to over come fear. Having a strong sense of right from wrong, Jordan is guided by his own conscience rather than the general rules of the Green Lantern Corp. Despite his virtues and heroics, he can be arrogant and reckless. Jordan wears his Green Lantern uniform, having a green/black domino mask over his eyes. His torso, shoulders and boots are green while his legs, arms and armpits remain black. He wears white gloves. The suit is laced with glowing green light.
The Flash/Barry Allen (Charlie Schlatter): Founder and the Fastest Man Alive from Central City who has a connection to the Speed Force. At one fateful moment while working overtime, Barry was hit by a lightning bolt while dowsed in chemicals in a laboratory accident, the result of this giving him super speed, thus becoming the Flash. He works as a Forensic scientist for the Central City's PD's Crime Scene Investigation Unit. Barry has a great friendship with Hal Jordan, aka Green Lantern as they team-up many times before forming the Justice League. Barry wears a full-body red costume with yellow accents. He has small yellow lightning bolts around his wrist and a lightning bolt logo on his chest. Due to his connection to the Speed Force, Barry can move and think faster at a superhuman rate.
Aquaman/Arthur Curry (Matt Lanter): Founder and the King of the underwater city of Atlantis. A child born of two worlds to Thomas Curry, keeper of the lighthouse in Amnesty Bay and Atlanna, the late queen of Atlantis. Aquaman fights to protect both land and the sea, using his abilities and political influence. After defeating his half-brother Orm aka Ocean Master, Arthur claimed his throne and rules his kingdom with his wife and queen, Mera. Aquaman is a proud and worthy king with gruff, courageous, selfless and laid-back personality and is somewhat of a thrill-seeker with a love for adventure. Whenever Arthur is away on JL business, either Mera or the council watch over Atlantis. Being an Atlantean/Human hybrid, Arthur has incredible superhuman abilities, such as super strength, super speed when in water and durability as well as the ability to command and telepathically communicate with all marine-life, trained in hand-to-hand combat and occasionally wields the mystical Trident of Poseidon, an ancient Atlantean relic, wielded by the god of the seas, Poseidon. Aquaman can control water via hydrokinesis.. Arthur wears a metallic marigold scale-mail tunic and dark green leggings. Around his waist is a silver belt that is clasped with a stylized letter "A."
Martian Manhunter/J'onn J'onzz (Ike Amadi): Founder and the last surviving Green Martian. Thousands of years ago, Mars was thriving world where the Green Martians lived in peace and prosperity. J'onn lived a wonder life with his family and loved ones until the White Martians arose from beneath the surface and began to eradicate the green Martians for centuries. J'onn managed to place them in suspended animation, but with cost, leaving him the sole survivor. For of years, J'onn had stood guard over them until astronauts had accidentally reawaken them. J'onn escaped Mars, and came to Earth to warn humanity of the approaching threat, unfortunately, he was capture by the White Martians who were posing as U.S. soldiers. When the invasion began, he summoned the other heroes telepathically warn them of Darkseid. J'onn J'onzz has powerful telepathic and mental abilities, as well can shape shifted various identities around the world in order to learn more about Earth. J'onn is in charge of Monitor duty at the Watchtower and as the League's roster expanded, he later became mission coordinator for his intelligence and wisdom. Martian Manhunter wears an indigo cape with red lining the collar, with red straps rising from the loincloth over his blue pants and boots, the straps connecting to the red Martian emblem on his chest.
Shazam/Billy Batson (Zachary Levi): Founder and Earth's Mightiest Mortal/God of Gods. Billy Batson was orphaned at a young age. After being kicked out of foster care, he was forced onto the streets until he placed in the care Victor and Rosa Vasquez. Billy moved in to the Vazquezes' home where he met his new foster-siblings Mary, Freddy, Eugene, Pedro, and Darla. Billy refused to connect to the other children and rejected their attempts to get close to him. Despite he tried his best to stay strong and not conform to the corrupt world around him. Because of this, the Wizard of the Rock of Eternity, Shazam, to chose a champion, pure of heart. The dying Shazam sees "embers of goodness" in Billy and pass onto him his powers which can be unlocked by the magic word "Shazam" when spoken with good intentions, he transforms into a super-powered adult avatar version of himself with magical abilities like summoning lighting and thunderbolts. Energetic, cocky, quick-witted, wise-cracking, mischievous and arrogant it. When empowered as Shazam, Billy wears a red bodysuit with a lightning bolt emblazoned on his chest and a hooded white cape w/h gold trim
Zatanna (Lacey Chabert): Founder and the Mistress of Magic, daughter of famed magician and adventurer Giovanni "John" Zatara and also a childhood friend of Bruce Wayne. She is a homo magi, a human born with magical abilities and a powerful magician. As a tribute to her father, and as a focus for her spells, she casts spells by speaking backwards, Zatanna cast illusions, manipulate elements, and even manipulate reality on a small scale allowing for teleportation or instant creation of several magical themed items, ranging from razor sharp throwing hoop discs, playing cards, her wand and her Hat. She has also possesses some degree of hand-to-hand combat from her training with Batman and received Amazon martial arts from her time with fellow teammate, Wonder Woman. Zatanna is beautiful, attractive young woman with light purple eyes and long black hair. She still wears her classic magician's outfit.
Green Arrow/Oliver Queen (Chris Diamantopoulos): The Emerald Archer and Core member. A multi-billionaire businessman, playboy and CEO of Queen Industries, as well as a well-known celebrity in his locale town of Star City. During a yacht party, an accident sends him overboard and shipwrecked on an island. While stranded, he used his survival skills and proficiency with a bow and arrow, he would then make his way back home to Star City. He used his archery skills to become the vigilante, Green Arrow. Much like Batman, Oliver Queen has trained himself to his physical peak and relies on several technological devices to help him fight crime, but where Batman uses multiple items in various forms, Green Arrow primarily relies on his bow and arrow. As such, he deploys a variety of trick arrows.
Black Canary/Dinah Lance (Vanessa Marshall): The Blonde Bombshell, core member and Green Arrow's girlfriend. Dinah Lance is a world-class martial artist gifted with a Metahuman power, her "Canary Cry" a high powered sonic scream that can shatter objects. Black Canary is a young beautiful woman with blonde hair and blue eyes. She wears a black, one-piece bustier-leotard combination underneath a blue jacket, gray leggings, black boots, fingerless gloves that go past the elbow to the biceps and a choker around her neck.
Tomorrow Woman/Clara Kendell (Kari Wahlgren): Core member, a gorgeous super-heroine who works as reporter/journalist at WGBS. TW is eager and dynamic, and very much willing to reach out to others in need, and is always attaching and genuinely cares for her fellow leaguers. Clara's a laid back and light hearted person who sometimes finds seriousness stifling and she likes to have fun, talk smack to her enemies and hates being bored. She happens to be a huge fan of her idol, Wonder Woman. Everyone on the team either calls her Clara or "TW" for short. When Ethan Avery, aka Damage was recruited into the League, Clara forms a friendly relationship with him, however over time two begun to fall in love with each other. Aside of having super strength, flight and invulnerability, Tomorrow Woman has powerful telekinetic, and telepathic abilities and shoot energy bolts. Clara is an attractive woman with very short, black hair in a bob cut and light green eyes. She wears a lime green/gold outfit with a white see-through skirt and long green/gold thigh-high boots. She also wears green gloves with gold cuffs and a lime green cape. A black stripe goes around her neck, down the middle of her chest, and angles around her waist to simulate a "T" going into a "W". She also sports a pair of golden earrings shaped a "T" crossed with a "W". This version of Tomorrow Woman is a metahuman.
Hawkman/Katar Hol (Trevor Torseth): Core member. A Thanagarian warrior and law enforcement officer from the planet Thanagar. He was sent to Earth to capture fugitive war criminal, Hro Talak. Having an interest of Earth through the years, he took the name Carter Hall as his secret identity. As a Thanagarian, Hawkman has two giant organic wings on his back.
Black Lighting/Jefferson Pierce (Arif S. Kinchen): An African American superhero with the ability to generate and control lightning. Jefferson was originally a school teacher and a former Olympic athlete before he became a super powered vigilante. His powers are primarily electrical generation, allowing him to fire powerful streams of lightning and generate personal force fields of electrical energy. Jefferson also has some martial arts and hand to hand combat training.
Vixen/Mari McCabe (Vivica A. Fox): Vixen uses the power of the ancient Tantu Totem to channel the power of the animal world. Born from Zambesi Africa, Mari McCabe grew up with her father, Reverend Richard Jiwe who inherited a magical talisman, the Tantu Totem. In legend, the hero Tantu received this totem from Anasi the Spider. After father was killed in a heated conflict with Red Lion, Mari fled to the U.S. with the totem where she became a super model. As Vixen, Mari uses the Tantu Totem, a fox-shaped talisman, which enables her mimic the abilities of the animal kingdom she can think of, by simply focusing on a specific animal abilities and then drawing it directly from the field.
Star Sapphire/Carol Ferris (Jennifer Hale): President and executive of Ferris Aircraft who is the member of the Zamaron and the lover of Hal Jordan. While running her aircraft company Carol Ferris had a turbulent relationship with cocky pilot, Hal Jordan. Ferris was chosen by the all-female Zamaron race to wield the Star Sapphire ring. Initially, the Star Sapphire ring, which allowed her to channel love's power overwhelmed Ferris and twisted her personality and battled Hal many times, and though each battle ended with Carol losing the ring, but it always returned to her. Carol later learned to tamed its tremendous power and acts as a hero, rather than a supervillain and soon later joins the Justice League. The Star Sapphire ring gives Carol the ability to fly and create energy constructs like Green Lantern's power ring. She can also encase enemies in magenta crystalline constructs, trapping them. Star Sapphire wears her New 52 costume while Carol wears her usual business attire. Carol has hazel brown eyes and dark brown hair, when she activates on her ring, her eyes become pink.
Doctor Light/Kimiyo Hoshi (Gwendoline Yeo): An Astrological scientist who holds a P.H. D in Astronomy from Japan, Kimiyo was exposed to a cosmic radiation beam of light from the star Alpha Lyrae aka Vega which is 25 light-years in the Lyra constellation. This energy bestowed upon her to manipulate light, Kimiyo is able to absorb all forms of illumination, and internalize it for a variety of uses such as firing blasts of ambient energy or laser beams and releasing it for blinding flash to stun her opponents. Hoshi can also fly at riding light waves and grants super speed. Dr. Light can also can focus photons into "hard light" constructs similar to Green Lantern's ring which also allows her to create protective force fields and numerous other shapes and sizes of solid mass. Outside of her light-based abilities, Hoshi is a prominent astronomer with knowledge of medicine and Asian martial arts. After joining the Justice League as a full time member, She resides in the research and medical wing of the Watchtower to assist J'onn for any medical emergencies. Kimiyo has long black hair and light brown eyes.
The Atom/Ray Palmer (Grant George): An Ivy University physics professor who discovered a fragment of a white dwarf star which would prove key to his size reduction experiment. He used the star fragment to develop a Quantum Bio-Belt to miniaturize himself to subatomic levels to explore the subatomic world in the pursuit of furthering scientific discoveries in the field of physics. Ray develops a blue and red costume when he decides to use his to began his crime fighting career as a superhero, the Atom.
Sideways/Derek James (Zack Shada): A live-streaming Metahuman with the power to create rifts/portals in midair and leap though other dimensions at will. Sideways can also use these rifts to travel to alternate universe. With his powers, With these newfound abilities, he decided to start up with his web streaming show, titled "Steppin' Out with Sideways". Sideways becomes an official full time member of the Justice League after helping Damage, Superman and Wonder Woman banishing Rogol Zarr to an alternate earth.
Damage/Ethan Avery (Darin de Paul/Nolan North): An army recruit who wanted to serve his country but instead was subjected for a mysterious military weapons program: the Damage project. It transformed him into a living weapon of mass destruction, a raging grayish blue monster called Damage. Damage is a massive hulking 8ft powerhouse created by the U.S. military for as-of-yet classified with enhanced invulnerability, immense strength that rivals Superman and Wonder Woman combined and can super leap across vast distances and stamina. After changing back, Ethan eventually to went to hiding and he's been on the run, trying to keep a low profile in public places without drawing unnecessary attention to himself from Wade Eiling and his private forces. Ethan has developed a duel personality with the Damage persona within his subconscious which always tries to break free and go on a rampage. Ethan is a brave, selfless, loyal, friendly and patriotic man who love to serve his country, while Damage is very aggressive, especially after Ethan changes into him he causes destruction to his surroundings and beats anything in his path. Damage soon develops a friendlier, calmer and affectionate side because Avery's mind is still within Damage and can influence his behavior. After defeating Rogol Zaar, this act of heroism has made Damage a hero to the public and a new member of the Justice League when he learned that even monsters can do good. Avery starts developing a relationship with fellow leaguer, Clara Kendell. Ethan has shaved black hair and amber brown eyes.
Shining Knight/Sir Justin (Ray Chase): A noble knight of the round table in King Arthur's Court in medieval times. After a heated battle, Sir Justin and his flying steed, Winged Victory, a Griffon were both buried in an avalanche and had been frozen in suspended animation. Centuries later. They were thawed and reawakened in the 20th century by a museum curator. Justin took the name "Shining Knight" to protect the innocent as well as adopting his civilian alias Justin Arthur. Justin is a warrior of great value, honor, integrity, and compassion, dedicated to fight for the weak and the innocent. Courtesy off the wizard, Merlin, Shining Knight dons an enchanted suit of golden armor that makes him durable and impervious to anything and wields an enchanted sword. Justin a sandy blond hair and pale green eyes.

Winged Victory: Sir Justin's valiant steed. Instead of a winged horse, Winged Victory is reimagined as a Griffon.

B'wana Beast/Mike Maxwell (Kevin M. Richardson): A former safari ranger from Africa who drank an elixir that gifts him the ability to communicate with Animals. After he lost to a fight, he washed his face with water contaminated by radioactive waste, he now can merge two best different animals into a chimera or an unstoppable force.
Huntress/Helena Bertinelli (Amy Acker): A crossbow-wielding masked vigilante whose career is was the only daughter of the infamous Bertinelli crime family in Gotham. When her family was assassinated, Helena fled to Sicily, Italy where she was kept safe and trained herself with weapons and hand to hand combat. As Helena grew up, she return to Gotham City and became costumed vigilante, the "Huntress" to pursue her vendetta against criminals without mercy. With some guidance from Batman she strive to go straight to dedicate herself a school teacher and a crime fighter. She and Batman worked together on multiple occasions and often trains with him as well. Huntress is a world-class athlete, gymnast and martial artist like Batman. She's also an undercover detective, infiltrator and master of disguised. She has a utility belt with array of high-tech gadgets and equipment. Her main weapon of choice is her trademark Crossbow, which fires purple bolts and darts while secondary weapon is a metal Bo staff. Helena is a beautiful and exquisite woman with purple eyes and long black hair and wears purple lipstick. Her costume is a hybrid version of Jim Le and Helena Wayne's suit. Huntress wears a domino mask with triangle points that rose above her forehead and had "teeth" that wrapped around her jaw. A black and dark purple leotard w/h a white line down the middle and divides in two ways from the V neck, revealing her cleavage and over the shoulders. Helena wears long black fingerless gloves in purple gauntlets and shielding for protection, long black thigh-high armored boots strapped with pouches and a long dark purple cape with two half-moon clips strapped on the shoulders.
Congorilla/Congo Bill: Once legendary famous explorer and adventurer, Congo Bill  who transferred his consciousness into the body of a large golden furred gorilla after his human body died from fatal injuries. Congorilla is an enchanted gorilla with enhanced super strength,
Fuerza/Alexa Antigone (???):
The Question/Vic Sage (???):
Vigilante/Greg Saunders (Matthew Mercer)
Crimson Fox/Vivian D'Aramis (Jessica Paré)
La Borinqueña (): A young Puerto-Rican superheroine from New York City. Marisol Rios de la Luz was New York University college student who was to complete a semester to study abroad in partnership with the University of Puerto Rico. When exploring the caves of the island, Marisol stumbles upon five crystals. Once the crystals are all together, Atabex, the Taino mother goddess, appears before Marisol once the crystals are united and summons her sons Yúcahu, spirt of the seas and mountains and Juracan, spirit of the hurricanes. They give Marisol superhuman strength, invulnerability, super human speed, the power of flight, and control of the storms. La Borinqueña dons a skin tight red, white, and Caribbean blue spandex bodysuit, the torso, shoulders and cape are blue while the arms are red-out/white-in and the legs are white-out/red-in.
Bronze Tiger/Ben Turner ():
Nemesis/Thomas Tressor ():
A.R.G.U.S.
The Advanced Research Group Uniting Super-Humans is a U.S. Government agency operating under jurisdiction of Homeland Security. A.R.G.U.S. was established following the event's of General Zod's terraforming crisis and the destruction of Imperiex, acts as both support and liaison to the Justice League, supplying them with resources.
Sasha Bordeaux (Ana Gasteyer): Director of A.R.G.U.S.
Steve Trevor (Jeff Schine): A.R.G.U.S. second-in-command to Sasha, an ally to the Justice League and a close friend of Wonder Woman.
Etta Candy ():
Kass Sage/Kassidy Savage (Katie Lowes): The estranged daughter of Vandal Savage and twin sister of Scandal Savage. She was recruited by Sasha to be ARGUS's top criminal profiler and investigator.
Red Rocket/Gavril Ivanovich ():
Grifter/Cole Cash ():
Guardian/James Harper ():
Alex Fairchild ():
King Faraday ()
Dr. Victoria October ():
Dr. John Peril ():
Ewald Barnes ():
Rochelle Barnes ():
Creature Commandos: An ARGUS-sanctioned Superhero and military unit composed of monster. The team consist of Matthew

Matthew Shrieve ():
Wolfpack/Warren Griffith ():
Dr. Medusa/Myrra Rhodes ():
Count Vincent Velcro ():
Patchwork/Elliot "Lucky" Taylor ():
Gill-Woman/Nina Mazursky (): A gill-man/mermaid who serves as the team medic
Aten Khalis (): A mummy who was the third son of King Khufu of ancient Egypt.
Justice Foundation
Captain Atom ()
Artemis ()
?
?
?
?
?
Green Lantern Corps
Guardians of the Universe -

Appa Ali Apsa ():
Ganthet ():
Sayd ():

John Stewart (Michael Jai White): Reserve member of the Justice League
Simon Baz (): Reserve member of the Justice League
Jessica Cruz (): Reserve member of the Justice League
Kilowog (Kevin M. Richardson):
Salakk ():
Tomar-Re ():
Arisia ():
Ch'p ():
Donna Parker ():
Isamot Kol ():
Boodikka ():
Galius Zed ():
RRU-9-2 ():
Katma Tui ():
Palaqua ():
Brill ():
Spol ():
Larvox ():
Hirunan ():
Arkkis Chummuck ():
Feska ():
Iolande ():
Chaselon ():
Ergann ():
Mogo ():
Xax ():
Anya Savenlovich ():
Garl Rathbone ():
Hammeroon ():
Sool ():
Magaan Van'n ():
Recurring Characters
Alfred Pennyworth (Alistair Duncan): Bruce Wayne's faithful butler.
Nightwing/Dick Grayson (Will Friedle): Protector of Blüdhaven.
Booster Gold/Michael Jon Carter (Tom Everett Scott): A superhero from the 25th century in the future.

Skeets (Mitchell Whitfield): A small DX9 security drone that Booster Gold befriended to became his sidekick on his time traveling adventures.

Snapper Carr (): A young television news reporter and journalist.
Supergirl/Kara Zor-El (Laura Vandervoort): The Teenage cousin of Superman and the protector of National City.
Ambush Bug/Irwin Schwab (Rhys Darby): An obscure/mysterious interdimensional adventurer who use teleportation through his suit. He is a very well-meaning and comic-relief kind of guy who roots for the good guys. Ambush Bug has a habit of constantly breaking the fourth wall.
Queen Hippolyta (): Queen of the Amazons.
Jason (Liam McIntyre): The younger twin-brother of Wonder Woman and the son of Hippolyta and Zeus. TBA. Aside from being a showoff, Jason works as a fisherman with his foster father.
Mera/Aquawoman (Salli Saffioti): Aquaman's beloved wife and the Queen of Atlantis. Mera is a reserve member of the Justice League
Makson/Brenton Hamilton (): A Wildman and the self-proclaimed protector of Dinosaur Island. Brenton was a 3 yr old survivor of a horrific plane crash that killed his parents and was stranded on Dinosaur Island.
Nuidis Vulko (): An Atlantean scientist and the esteemed royal adviser to Arthur and Mera.
Doctor Fate/Kent Nelson (): A powerful sorcerer and servant of the Lords of Order who battles chaos who wears the Helm of Fate. Kent Nelson was a young archaeologist and physician when went on an expedition to the Valley of Ur where he was chosen by Nabu the Wise, one of the lords of order that taught him the ways of sorcery for the next 2 decades. After completing his training, Nabu presented him with three mystical gifts: the Helm of Fate, the Amulet of Anubis and the Cloak of Destiny. With the three objects, Nelson became Nabu's champion, Doctor Fate. Fate is an accomplished magician with powerful arcane magic who draws his powers from the Helm of Fate.
Inza Nelson (): The beloved-wife of Doctor Fate. She's based on her DCAU counterpart.
Solovar (): A sentient Gorilla from Gorilla city and an ally of The Flash.
Zed Lakin and Raz Charkov (Wayne Grayson and Jimmy Zoppi): Two friendly Triceraton sports announcers. They used to be the commentators for the Tri-Sports Arena, but after Traximus took back his throne they moved to Earth where they became commentators for American Football.
Static/Virgil Hawkins (Phil LaMarr):
Gear/Richard "Richie" Foley (Jason Marsden):
Justice League Dark/JLD -

John Constantine (Damian O'Hare):
Madame Xanadu (Anna Graves):
Deadman/Boston Brand (Keith Silverstien):
Jason Blood/Etrigan the Demon (Liam O'Brien):
Swamp Thing/Alec Holland (Mark Hamill):

Adam Strange ():
Alanna Strange ():
Sardath ():
The Terrifics -

Mr. Terrific/Michael Holt ():
Plastic Man/Patrick O'Brian (Tom Kenny)
Metamorpho/Rex Mason ():
Phantom Girl ():

Lobo (John DiMaggio): The Main Man returns.
Shazam Family -

Lady Shazam/Mary Bromfield ():
Shazam Jr./Freddy Freeman ():
Eugene Choi ():
Darla Dudley ():
Pedro Peña ():

Ninja Turtles -

Leonardo "Leo" (Michael Sinterniklaas): The eldest and Leader of the turtles.
Raphael "Raph" (Greg Abbey):
Michelangelo "Mikey" (Wayne Grayson): The joker and the youngest of the turtles
Donatello "Donnie" (Sam Riegel): The brains of the turtles.
Master Splinter (Hoon Lee): The Turtle's sensei and adoptive father.
Villains
Legion of Doom
The series' main central antagonists. A team of various Supervillains that was founded by Lex Luthor, the Joker, Cheetah, Sinestro, Black Manta and Killer Frost in opposition to the Justice League. Their secret base is the Hall of Doom, hidden in the Slaughter Swamps. As the series goes on, more villains are enlisted
Lex Luthor (Kevin Spacey): Founder/Leader of the Legion of Doom and the archenemy of Superman. He was the CEO of LexCorp when criminal activities were exposed to Metropolis after battle with General Zod by Jimmy Olsen who recorded the whole confession. Lex had escaped from Stryker's Island during the Darkseid/White Martian Invasion when the prison walls were damaged and Lex commandeered a speedboat. After the foundation of the Justice League, he realized that teaming up with Joker back then was merely the beginning, to even the playing field, Lex called Joker, Cheetah, Sinestro and Black Manta to form the Legion of Doom by gathering the most powerful supervillains the world's ever known for a singular objective: destroy Superman and the Justice League and conquer the world. Lex wears green militarized warsuit which was soon upgraded from the scavenged Brainiac and the Apokoliptian technology which he salvaged from the invasion of Darkseid. The Warsuit is equipped advanced weaponry and rocket boosters for flight, advanced durable armor, and gives the user enhanced strength and speed to combat the Man of Steel.
Joker (Troy Baker): Founder and Batman's arch nemesis. Joker was over joyed to be invited by Lex to be part of his Legion of Doom.
Cheetah/Barbara Minerva (Laura Bailey): Founder and the archenemy of Wonder Woman. Once a treasure hunter who had garnered a reputation to go to any lengths to secure any ancient artifacts. Talented, ambitious and selfish, Barbara developed a passion for archaeology that eventually le her to an expedition in Africa with Wonder Woman. When she betrayed Diana to claim the powers of a god, Barbara was unaware that she would be cursed to live a life transformed as a half-human, half-Cheetah hybrid with waist-length hair and golden feline eyes. Cheetah has now enhanced strength, speed, durability, reflexes and stamina as well heightened sense of smell and night vision. Along with her powerful feline prowess, Cheetah has razor sharp claws and her long tail. Cheetah wears golden bracelets around her wrists and ankles, belt. Cheetah has battled with Diana many times.
Sinestro (Jason Isaacs): Founder and former Green Lantern of sector 1416 who was the mentor of Hal Jordan. Dishonored and discharge for abusing his own power to in spite fear, The Guardians of Oa stripped him of his ring banished him to exile on the Planet Qward in sector 324 where he stumbled upon when he wields the Yellow Qwardian Power Ring, forged by the Weaponers of Qward. Much like a Green Lantern's ring, it is capable of creating any construct formed by the yellow light of fear.
Black Manta/David Kane (Kevin M. Richardson): Founder and the archenemy of Aquaman who is an extremely vicious and highly intelligent sea pirate and mercenary. Black Manta is the leader of N.E.M.O. (Nautical Enforcement of Macrocosmic Order), an organization built around the premises of controlling the world's oceans. Manta wears a black metallic hi-tech diving suit that allows him to survive the intense pressure of the cold and deep ocean levels with artificial gills. It is characterized by the manta-shaped helmet with two large, daunting red eyes that also allow powerful optic blasts from; there are small tubes that connect from the back of the head to the oxygen tanks on his back. Black Manta is also a calm strategist with a small army of masked henchmen/mercenaries with similar armored underwater suits and energy based weapons.

Black Jack (): A female NEMO field agent and Black Manta's second-in-command.

Killer Frost/Louise Lincoln (Jennifer Hale): Founder of the LOD who was involved in a scientific experiment gone wrong, giving her the power manipulate ice and cryogenic attributes.
Gorilla Grodd (Charles Halford): Core member and an evil super-intelligent, telepathic, anthropomorphic gorilla from the hidden colony Gorilla City in Africa. Grodd is most well known for his rivalry with The Flash. Grodd possesses an enhanced intellect and psionic force-of-mind abilities, resulting from exposure to extraterrestrial rock that was found on the continent. He seeks to gain control of both Gorilla City, as well as the rest on the world, and utilizes mind control and devolution technologies in his bids for conquest to subjugate mankind. Grodd took over Gorilla City eventually, becoming their alpha, when he found out that his arch nemesis, Solivar and Flash, has a group of heroes to back him up, Grodd decided to accept Lex's offer and joined the Legion of Doom. He lives up to his name as a massive gorilla twice the size of a average human. Joins the legion later on after his failed attempt of taking over Gorilla City.
Copperhead (Dee Bradley Baker): Core Member and a former professional thief who mutated himself into a Snake/human hybrid. Copperhead is based his on New 52 incarnation.
Veronica Cale (Katee Sackhoff): Core Member, former CEO of Empire Enterprises and secondary arch nemesis of Wonder Woman. Before the General Zod Crisis, Cale's true colors were exposed to the world by Wonder Woman and Steve with the help of Veronica's former business partner, Leslie Anderson. Outraged and ruined, Veronica swore vendetta against Diana for destroying her reputation and has on the run from the authorities. In the past few years in hiding, Veronica had trained herself to peak human conditions in various hand-to-hand combat techniques and later went through an experiment augmentation by enlisting the assistance of rogue scientist Professor Achilles Milo. When Wonder Woman and the Justice League finally caught on to her recent activities, She employed Giganta, Doctor Cyber, Angle Man, Evil Star and to keep them at bay. After the experiment, Veronica became endowed with superhuman levels with Super-strength, speed, enhanced durability, agility and reflexes all equal to that of Wonder Woman after obtaining the genetic material from her hair which she unknowingly provided during one of her previous battles in the past. She has hazel eyes and short blonde hair in a bob cut and her outfit consists a black strapless bodice, black tights, fingerless arm sleeves wearing metallic wrist guards and black high heel boots. Cale has also gained Diana's natural physique as well.
Gentleman Ghost/Jim Craddock (Robin Atkin Downes): Core member and who is the vengeful spirit of Gentleman James "Jim" Craddock, the notorious highwayman and gunslinger who terrorized England in the 19th century until he was caught by . His appearance of a "floating" white pipe hat and monocle while his head remains invisible to hide his decaying face and wears a white suit. As a ghost with spectral powers, Craddick can become intangible to go through solid obstacles, teleportation and. His weapons are his cane with a skull on top that shoots purple spectral fire and a summon a pair of two flintlock pistols that shoot purple magical bullets that explode on impact. Craddock can even summon and mount a skeleton horse as his main transportation. He joins the Legion of Doom after accepting their invitation.
Red Lion/Ja Zaki (Keston John): Core member, A dictator from the African country of Buredunia. red Lion's suit is made of promethium-mesh, an extremely strong material that provides a high degree of protection from physical and energy attacks. The armor boasts with Promethium retractable claws that can cut through extremely dense materials and can also absorb energy based attacks then used to enhance Zaki's physical attributes making him stronger and faster than an ordinary human being. He was contacted by Lex Luthor
Dark Archer/Malcom Merlyn (Jonny Rees): Core Member whose a skilled bow-wielding archer & assassin. Merlyn has
Poison Ivy/Pamela Isley (Peyton List): Core member.
Amazo: A.M.A.Z.O. (Anti-Metahuman Adaptive Zootomic Omnidroid), is highly advanced cybernetic self-sustaining android created by Professor Ivo at the time when collaborated with Lex Luthor when Ivo auditioned to join the Legion of Doom. After the presumed death of his creator, Amazo passed the audition. Using absorption cell technology, Amazo has the ability to duplicate the powers, and natural skills of metahumans, extraterrestrials, or non-metahumans it encounters by scanning them within 10–15 feet, including fighting styles, attributes, strategic maneuvers. Amazo can even mimic their weaponry and equipment such as: Green Lantern's Power Ring, Wonder Woman's Bracelets and Lasso, Batman's Batarangs, Hawkman's Nth Metal Mace. Amazo is a tall muscular humanoid android with red skullcap hair and pointy ears. He wears striped green wristbands and pants pulled up above the abdomen, leaving his torso and arms bare. Amazo did had one major flaw: it also replicates weaknesses as well.
Body Doubles: A team of preeminent assassins and mercenaries who were hired by Veronica to be her personal henchwomen. They are both arrogant primadonna bombshells been recurring enemies of Wonder Woman. They both were endowed with Wonder Woman's powers when Milo explained that there was still enough of the Amazon enhancement serum for two more volunteers after Veronica's experimentation.

Bonny Hoffman: The First half of the Body Doubles who is the brains of the duo. Bonny is the daughter of a notorious mob boss who became a hit-woman to prove to her father she could be as deadly as any man she terminates. Hoffman is more level-headed, focused and calculative, though has a strong friendship with Carmen, despite her lack of intelligence and fun-loving attitude. Bonny has ice blue eyes and long blond hair.
Carmen Leno: The Second half of the Body Doubles who is both Bonny's partner in crime and best friend. Carmen is the muscle of the duo who is shown to be ditzy, dramatic, laid-back and carefree. Carmen was a former strip dancer and film actress who became a hit-woman in hopes the notoriety would spark a mainstream film career to be a legitimate actress. As a Latina, Carmen has dark brown eyes and long black hair w/h brown streaks.

Sportsmaster/Lawrence Crock (): A disgruntled former Olympic all-star athlete in multiple sports who believes that winning is everything and the only thing, and was kicked out of the sports world after being disqualified when it was discovered that he mainly won by cheating by using rigged and hi-tech sports equipment, which he later modified his sports equipment into weapons when he became a supervillain. Sportsmaster wears a metallic hockey mask over his face.
Wade Eiling/The General (Piotr Michael): A corrupt US military general, who was responsible for Ethan Avery's transformation into Damage as a anti-metahuman weapon to be used against metahumans and the Justice League. When Avery went into hiding, Eiling made it his personal mission to use the military to hunting down Damage and recapturing him. Wade is known to be in odds with fellow General Samuel Lane who have different opinions in their point of view. Eiling has disdain for metahumans in regards that superpowered beings are threat to humanity, and that includes members of the Justice League. When his intentions for the Damage project was exposed to the press, he injected himself with a super soldier serum that transformed him into a hulking behemoth. After his defeat, Eiling was recruited into the Legion of Doom by Lex Luthor.
Count Vertigo:
Metallo/John Corban (Keith Ferguson): After joining the Legion, Metallo has been given upgrades by Lex and Veronica. He has propulsion boosters built into his back, a backup kryptonite power source and alien-based Nano tech, Metallo can transform any machine weaponry into an extension of his exo-skeleton.
Giganta/Doris Zuel (Clare Grant): A super criminal and a standard enemy of Wonder Woman with the metahuman power to changer her size at will.
Bizarro ():
Volcana/Claire Selton ():
Solomon Grundy (Fred Tatasciore):
Killer Croc/Waylon Jones (John DiMaggio):
Doctor Polaris/Neal Emerson ():
Clayface/Basil Karlo (Dave B. Mitchell):
Mirror Master/Sam Scudder ():
Eel/Mortimer Coolidge ():
Livewire/Leslie Willis ():
Hellhound/Kai ():
Crime Syndicate
A team of evil counterparts to the Justice League, existing from an alternate universe and served as the main antagonists of Season 2.
Ultraman/Clark Kent (Alec Baldwin): The Leader of the Syndicate and the evil counterpart to Superman. His blue body suit is identical to Superman's but has a red-and-yellow "U" shield on his chest and wears shoulder pads. He has red knee-high boots, a red belt with a pentagonal buckle, and a red cape connected to his shield. His hair is slicked back. His only weakness is Blue Kryptonite while normal Green Kryptonite makes him stronger.
Owlman/Thomas Wayne Jr. (Anthony Ruivivar): Second-in command of the Syndicate and Batman's evil counterpart. He acts as the strategist and calculative member of the group. His Owl suit is a bluish-gray body suit-with-cowl with metallic-gray equipment bandoleers on his wrists, ankles, and waist. He wears a cape made of strips of a thick light-gray fabric, which overlap to give the cape a feathery texture.
Superwoman/Lois Lane (Sumalee Montano): Third-in command of the Syndicate and Wonder Woman's evil counterpart. She is a rogue Amazonian warrior and seductress
Power Ring/Harold Jordan (Nolan North): Green Lantern's evil counterpart. His costume is a black spandex bodysuit with emerald green shoulders, over-the-calf boots, and forearm bracers. His logo is a silver badge with a green X on it) affixed to his torso.
Johnny Quick/Jonathan Allen (James Patrick Stuart): The Flash's evil counterpart. His appearance is based on his New 52 incarnation, but Johnny has recently started wearing a metallic helmet that allows him to better control his speed.
White Martian/J'edd J'arkus (Steven Blum): Martian Manhunter's evil counterpart who is from the White Martian race.
Sea King/Arthur (Phil LaMarr): Aquaman's evil counterpart and . He has long hair, a beard and a scar over his left eye.
Mazahs (Benjamin Diskin): Shazam's evil Counterpart.
Annataz (): Zatanna's evil counterpart
Deadeye (): Green Arrow's evil counter part
Scream Queen ():
Ultragirl (): Supergirl's evil counterpart
Blood Eagle ():
Madame Yesterday ():
Dyna-Mite ():
S.C.Y.T.H.E.
A major terrorist-criminal-paramilitary organization bent on world domination led by the immortal Vandal Savage from the late 1940's to present day.
Vandal Savage (): The leader of SCYTHE and high member of the SCYTHE council. Once was an caveman who became immortal after having in contact with a radioactive meteorite and had lived for 50,000 years, becoming one of Earth's greatest tyrants. At some point, Savage became the current leader of SCYTHE. Lex Luthor offered Savage a place on the Legion of Doom, but he rejected his innovation, Lex thought that having Savage would mean having the resources of S.C.Y.T.H.E. in his favor. Lex now puts a price on Vandal Savage's head for refusing his membership. His physical appearance is based on WAR.

Scandal Savage (Courtnee Draper): The daughter of Vandal Savage and older twin sister of Kassidy. Scandal is loyal to her father while her estrange sister is not. She is a field lieutenant of SCYTHE. Aside from trained in all forms of combat, Scandal is armed with a pair of wrist-mounted Laminas Peasar aka "Lamentation Blades" as her primary weapons

Per Degaton (): A member of the SCYTHE council
Paula von Gunther/Warmaster ():
Zaladin ():
Baroness Bedlam/Ophelia DeLamb ():
Doctor Poison ():
SCYTHE Agents: Loyal foot soldiers of SCYTHE.
Discord/Sean Sonus ():
Whipcrack ():
Black Star ():
Knockout ()
Injustice Gang
A group of supervillains founded and organized by the Thinker and Conduit.
Thinker/Clifford DeVoe (William Salyers): Co-Founder/de facto leader of the Injustice Gang and a notable adversary of the Flash.
Conduit/Kenneth Braverman (Trevor Devall): Co-Founder/co-leader. Conduit was given a few upgrades to his suit provided by Thinker.
Silver Swan/Valerie Beaudry (Kira Buckland): Core member and a common enemy of Wonder Woman. Valerie Beaudry spent her childhood dreaming of one day becoming a ballerina. She worked tirelessly to achieve this dream, but was constantly met with rejection. She was told she was too ugly, too fat, and too forgettable. Valerie developed bulimia and committed self-harm, but she was still no closer to her dream. One day, a mysterious visited Valerie and offered her an experiment treatment that herself from ugly duckling vivacious, beautiful woman to become the Silver Swan, granting her incredible beauty as well as tremendous hypersonic powers, she had sprouted artificial wings and her vocal chords were genetically enhanced to create powerful vocalized sound waves. Her "swan song" is capable of devastating a small area of land with its destructive force. By creating a low-level humming, the Silver Swan can form a protective shield around herself that can deflect projectiles. Swan has light blue eyes and long platinum blonde hair.
Catman/Thomas Blake (???): Thomas was famous trapper of Panther cats such lions, tigers, etc. who later got bored with the hunting business to squandering millions and turned to life of crime. He has a pet Siberian Tiger named Rasputin.
Virtuoso (Eliza J. Schneider): The secondary female member of the Injustice Gang and the inheritor of the Fiddler's violin.
Floronic Man/Jason Woodrow (): A scientist and colleague of Alec Holland. Years ago, Jason got his powers in the similar accident that created the Swamp Thing and Poison Ivy.
Moonrock/Rick Jensen (David Kaye): Rick and his wife Stacy Macklin were recognized as the first married astronauts. One day, while they were on a trip in space, he and his wife were bombarded with some kind of cosmic radiation from a comet. When they return to earth after their shuttle crash landed, Rick transformed into a hulking monster named Moonrock with super strength, enhanced durability and gravitational control. Together with his wife, Lady Lunar, they two began a life of crime. They were eventually captured and taken to a S.T.A.R. Labs facility to be contained until the personal can develop a cure but the were soon freed by Thinker and Conduit to be recruited into the Injustice Gang. While his wife remained human, Moonrock has a monstrous appearance with whitish gray skin, strong upper body, red eyes, spikes extended upward on his forearms and shoulders, four horns behind his bald head and two extending downward below his lower jaw.
Lady Lunar/Stacy Macklin (Zehra Fazal): The wife of Rick Jensen and third female member of the Injustice Gang. Like her husband, Stacy was exposed to the cosmic radiation and became Lady Lunar, a metahuman with super strength, durability, agility, fight, control gravitational fields like her husband. She was later infused with Kryptonite-based radiation emitter by Conduit to weaken Superman. Lady Lunar is an attractive and athletic woman with green eyes and long blonde hair. wears a green formfitting bodysuit with orange x across the torso and an open cowl that covers her body except her face, hair, hands and legs. A white crescent moon symbol is placed on her forehead and on the side of each of her arms/shoulders.
Crimson Centipede (): A giant mutant centipede that was created by Cadmus biotech researcher Jacob Finlay for transpecies modification for military purposes at an off-shore Cadmus Labs research station on an artificial island. It used to be a normal giant centipede until scientist and geneticists experimented on it. Just when the staff were ready to publish their results, the Crimson Centipede later attacked and devoured a scientist. After the incident, the creature was proven to be too dangerous to be tamed due to it's ravenous, feral and unstable nature. The Crimson Centipede escaped it's enclosure and ravaged the entire Cadmus facility, killing the staff and security team alike. ARGUS received it's distress call and contacted the Justice League to investigate it. The Crimson Centipede fought the heroes and was eventually defeated. It was later freed and secured by the Thinker and he surgically implanted a special inhibitor underneath it's exoskeleton for him to control the beast and make it apart of the Injustice Gang. The Crimson Centipede is has 52 feet long red segmented body with 18 legs and twelve yellow compact eyes; six on each side of it's head. It's 4 front legs are appendages with sharp blade-like spikes.
Recurring villains
Brainiac (Keith Silverstein): The main antagonist of season 3. After the events of General Zod's attempt to transform Earth into New Krypton, Brainiac hijacked an escape pod and spent few years traveling across the galaxy and eventually rebuilt himself a newer advanced body for himself, which is entirely bio-robotic rather than bio-organic. He now returns to Earth to exact his revenge on Superman for robbing him of his collection and later on Zod for the series of pain and torture he's inflicted upon him during his imprisonment. Brainiac is now on a mission to further evolve himself to become the ultimate intellect. In addition to his return, Brainiac now has a legion of highly advanced drones of various shapes and sizes and all under his direct programming.
Professor Ivo (Andy Milder): A disgraced scientist from S.T.A.R. Labs and the creator of the ultimate adapting android, Amazo. Anthony Ivo created Amazo for his audition to join Lex Luthor's Legion of Doom. Unfortunately, due to Ivo's "presumed" death, his android took his place on the team. Anthony apparently survived from the ordeal by faking his own death. Furious of having his own creation taken from him by Lex, Ivo had built 4 newer versions of the original Amazo.
Mongul (Ike Amadi): A mad warlord master of War World.
Harley Quinn (Tara Strong): The girlfriend of Joker whom he secretly loves more than anything in the world.
Professor Milo (Dee Bradley Baker): A once renowned scientist turned renegade geneticist who was hired by Veronica Cale to undergo a genetic experimental undergoes a procedure. Milo then used Cale as a test subject that transforms her into a superhuman with a enhancement serum containing Amazonian DNA to be a match for Wonder Woman.
Rustam/Raza Kattuah (Keith Ferguson): A super powered Quracian terrorist that wields the Psi-Scimitar, a semi-sentient mystical artifact that generates a flaming blade of energy from its hilt, and can open dimensional portals. He recently receive an invitation from Lex Luthor to join the Legion of Doom. Though he refused at first, Rustam takes his offer under consideration if need be .
Konvikt/Xalitan Xor (Joey Camen): An hulking prisoner who escaped custody from the Green Lantern Corp. During a prison transfer, an accident occurred and he placed himself into an escape pod along with his newfound partner, Graak made their way to Earth. After being stranded, Konvikt went on a rampage through a local town and Graak recommend it's citizen to bow before Konvikt. Konvikt has the unique ability to transform his brown fur into plated gold armor on his forearms, shoulders/back and head.

Graak (Edward Bosco): A tiny intelligent alien criminal that is Konvikt's partner, official speaker and self-proclaimed devoted advocate. Graak is always present on Konvikt's shoulders. Despite his small size, Graak has incredible speed and agility and can emit powerful electro blast that very effective to the likes of Superman.

Triumph/Will McIntyre (Channing Tatum): A metahuman Superhero who is revealed to be a corrupt self-centered glory-hound who stages accidents and crimes. Triumph bares the same muscular physique as Superman and he has blue eyes and medium blonde hair. William wears an aqua formfitting bodysuit with a stylized golden "T" across his torso outlined in silver. He also wears gold arrow gauntlets and boots, leavening his head, neck and bare hands exposed.
Meredith Fang ():
Prometheus/Matt Graham (): A strange and dark image of Batman who has similar origins to his but opposite. When he was a orphan, Matt was raised by two loving, hippie criminals who traveled across the United States with him. They committed murders and thefts, often of a brutal nature in the form of the infamous couple a Bonnie and Clyde shoot out. He watched in horror after the the police to gun them down his parents, whose hair turned white from the shock. That night, he swore an oath to "annihilate the forces of justice." Dedicating his life to destroying the system, Matt traveled the world and trained in the ways of revenge to become the self-proclaim god of foresight, Prometheus. Clad in an armored suit that maximizes his natural skills, he is a master assassin whose physical and mental abilities rival Batman's own. skills He's the dark reflection of Batman. This is the second version of Prometheus, armed with not just body armor, equipped with a Computerized Helmet, an Energized Nightstick and wrist gauntlets, which fires and/or launches different kinds of ammo and other artillery.
Ultra-Humanite (): A mad scientist who transferred his consciousness into the mind and body of an albino gorilla.
Sinestro Corps -

Arkillo ():
Snap Trap ():
Lyssa Drak ():
C.H.A.D. ():
Skurry ():
Rigen Kale ():
Despotellis ():
Feena Sik ():
Kiriazis ():
Borialosaurus ():
Low ():
Setag Retss ():
Quasitrell ():
Gleen ():
Sn'Hoj ():
Lorix ():
Romat-Ru ():
Braach ():
Ranx, the Sentient City ():

Felix Faust ():
Morgan Le Fay ():
Eclipso:
Chemo (Frank Welker): A giant monster compose and fueled with toxic chemical compounds. Chemo was created by Professor Ramsey Norton after dumping all his used chemicals from his failed experiments into a giant humanoid-shaped vat he affectionately called "Chemo". Over time, the compounds began to mutate inside Chemo, giving him primitive sentience and increased size. Chemo quickly disposed Norton with his acid breath and went on a rampage until he was defeated by Superman, Batman, Wonder Woman, Green Lantern, Shazam and the Atom
Deathstroke/Slade Wilson (David Kaye):
Red Hood/Arkham Knight/Jason Todd (): Batman's former protégé and the 2nd Robin who was brutally tortured and beaten to near-death at the hands of the Joker for a year before being brought back to life by Ra's al Ghul via Lazarus pit and developing hatred for both Batman and Joker.
Rogol Zaar (): A powerful alien warrior who considers all Kryptonians are a cosmic plague to the universe and has made it his personal mission to eradicate them. He almost nearly overpowered Superman and the Justice League. Just before he could give Superman the finishing blow, Damage came to the scene and fought Rogol, unaware that Damage is surprisingly stronger than him. Together with the help of Sideways and a recovered Superman and Wonder Woman, the four heroes manage to send Rogol Zaar to a parallel earth where'll never hurt anyone again.
The Extremists:

Lord Havok (): Leader of the Extremists
Gorgon ():
Doctor Diehard ():
Tracer ()
Dreamslayer ():
Brute ():
Death Bat ():

Darkseid (): The tyrant ruler of Apokolips who conquers planet after planet, capturing the inhabitants, using Apokoliptian technology to painfully converting them into Parademons for his growing invading forces. Darkseid is based of the New 52 incarnation
Steppenwolf (): Darkseid's uncle and herald

Parademons: Darkseid's foot soldiers who make up the bulk of his army.

White Martians: A violent and aggressive race shapeshifters from of Mars that destroyed the Green Martian race. They used to live beneath the surface until an earthquake occurred and releases them all and started the genocide of the Green Martians. J'onn J'onzz, the only survivor, managed to incapacitate and place them in suspended animation for a thousand years until Parademons from Apokolips released them. They have chalk white skin, red eyes, white boney spikes run down from back to tail, three clawed fingers on each hand, hind legs with two toed feet, and long prehensile segmented tails. Their physiques are slim, obese, feminine or muscular.

Z'Kran Z'Rann (Dameon Clarke): The terrifying leader of the White Martians who killed J'onn J'onzz's family. After he and his brethren were free from suspended animation, Z'Kran made a pact with Darkseid that they invade the earth together, after disabling the planet's defenses. Z'Kran's only goal is seek out and kill J'onn, thus completely eradicating the green Martians for good. He disguised himself as humble elderly man which was escorted across the street by Billy Batson
A'monn A'mokk: White Martian Commander.

New Reichsmen - A group of alternate versions of the Justice League who are allied to the Nazi Party and led by Overman, the Nazi counterpart to Superman.

Overman ():
Brünhilde ():
Leatherwing ():
Blitzen ():
Emerald Führer ():
Underwaterman ():

Triceraton Separatists - A group of Triceratons who left the Empire after Traximus took back his throne from Zanramon

Zera (): Zanramon's mate and the leader of the Triceraton separatists. After Traximus took back his throne and executed Zanramon for his war crimes, she left the Empire and swore revenge on him and the turtles
General Zurg (): A Triceraton military general who is Zanramon's brother in law and best friend.
Gruell (): A Triceraton who was the Tri-Sports Arena Master during Zanramon's reign
Zorn ():
Locations
JLA Watchtower
The Justice League's main Headquarters stationed on a small artificial island 4 miles off the coast of Metropolis and Gotham City. It was built by Batman with the resources from Wayne Enterprises and supplies provided by A.R.G.U.S. and constructed out of the indestructible Promethium alloy from the White Martian's ships and uses highly advances Earth, Kryptonian and Martian technology.
Hall of Justice: The league's meeting/conference chamber where founders and core members meet discuss, strategize, assign duties, etc. It's a large area with a very large ovular round table with 18 seats, 9 reserved for founding members with their respective insignia.
Monitor Womb:
Living Quarters: Each member have their own private quarters with their respective insignia on their doors.
Galley/Cafeteria:
Lounge:
Balcony:
Aquarium:
Pool:
Holographic Training Room:
Research Laboratory: Members like Batman, Atom
Infirmary:
Hanger:

Javalin-1: A specialized spaceplane that serves as the JL's main mode of transport.
Mechs: Aware of future monster threats, Batman had been working on a special project that his friend, Lucius Fox had been working on for him to assist the Justice League.

Bat Mech:
Arrow Mech:
B.G. Mech-Bot 4000: Booster Gold's specialized Mech from the 25th century
Hall of Doom
The secret mobile headquarters of the Legion of Doom, submerged deep within the waters in the middle of Slaughter Swamp. Designed and built by Lex Luthor years ago with the resources from LexCorp.
Metropolis
Daily Planet:
LexCorp Tower:
Gotham City
Wayne Manor/Batcave:
Arkham Asylum:
Others
Fortress of Solitude:
Belle Reve Penitentiary:
A.R.G.U.S. Ark-light Carrier: The flying main mobile headquarters of ARGUS where Director Sasha Bordeaux operates from the bridge. The Ark-Light was made from the funds of Wayne Enterprises. It can potentially house numerous military and scientific personnel inside there. It can also store equipment, weapons, gear, vehicles, and other state-of-the-art technologies. This ship is equipped with advanced laser and conventional weaponry and unique computer/defense systems. It also has specially-designed cells for super-powered criminals
S.T.A.R. Labs:
Themyscira:
Atlantis: A mythical underwater city hidden in the depths of the Atlantic Ocean ruled by King Arthur Curry and Queen Mera.
Iron Heights:
Africa -

Gorilla City: A hidden settlement within the jungles of Africa inhabited by a race super-intelligent gorillas who posses highly advanced technology.
Buredunia: A small country located in the eastern region of Africa that was rule by it's dictatorial despot Ja Zaki, aka Red Lion. Under his rule, the country has been. Burendunia is also home to the country's rare crimson furred lions.

Dinosaur Island: A mysterious uncharted land mass hidden somewhere in the South Pacific Ocean. Life thought to be extinct thrives with the island is populated with many Dinosaur species.

Tyrannosaurus-Rex
Triceratops
Apatosaurus
Raptors
Stegosaurus
Brachiosaurus
Parasaurolophus
Allosaurus
Styracosaurus
Gallimimus
Dilophosaurus
Pterodactyl
Sinoceratops
Carnotaurus
Ankylosaurus
Edmontosaurus
Muttaburrasaurus
Plesiosaurus
Spinosaurus
Adasaurus
Iguanodon
Herrerasaurus
Titanoboa
Pachycephalosaurus
Baryonyx
Lambeosaurus
Ornithomimus
Scelidosaurus
Alxasaurus
Development
The series will feature a combination of 2D and CGI animation.
Episodes
The third season was later titled Justice League: Eclipsed. It was renewed for afouth season entitled Justice League: Brainiac Unlimited.
Season 1
Focused Antagonist(s): Legion of Doom
Return of the League, Pt. 1

Synopsis: .
Introducing Characters: Batman, Superman, Wonder Woman, Flash, Green Lantern, Aquaman, Martian Manhunter, Shazam, Zatanna, Lex Luthor, The Joker, Cheetah, Sinestro, Black Manta, Killer Frost

Return of the League, Pt. 2

Synopsis: .
Introducing Characters: Gorilla Grodd,

???
???

Synopsis:
Introducing Characters: Green Arrow, Black Canary

Evil below the Sea

Synopsis:
Introducing Characters: Vulko, Karaquan

 ???

Synopsis:
Introducing Characters:

Gorilla Warfare

Synopsis:
Introducing Characters: Solivar

Not Without my Magic..

Synopsis: Zatanna becomes to reliant on her Magic and Diana encourages her to rely on her own physical prowess
Introducing Characters: Felix Faust

Project: A.M.A.Z.O.

Synopsis:
Introducing Characters: Prof. Ivo, Amazo

The Maiden of Tomorrow:

Synopsis:
Introducing Characters: Tomorrow Woman

(Pending title), Part 1

Synopsis:
Introducing Characters: Jason, Veronica Cale, Professor Milo, Giganta, Body Doubles (Bonny Hoffman & Carmen Leno)

(Pending title), Part 2

Synopsis: After
Introducing Characters:

 ???

Synopsis:
Introducing Characters:

 ???,

Synopsis:
Introducing Characters:

(Pending title)

Synopsis: To be added
Introducing Characters:

(Pending title)

Synopsis: To be added
Introducing Characters
Season 2
Season 3: Brainiac Unlimited
???, Part 1
???, Part 3
???
League of Amazons

Synopsis: Men around the world are put in a comatose state, including the male members of the Justice League. It's up to Wonder Woman, Zatanna, Tomorrow Woman, Black Canary, Supergirl, Star Sapphire and Mera to figure out whose behind this.
Season 4: Eclipsed
Season 5
Trivia
Instead the traditional 7 founding roster, the Netflix-verse features 9 founding members of the JLA.
Wonder Woman isn't vulnerable to piercing weapons in this continuity.
Community content is available under
CC-BY-SA
unless otherwise noted.