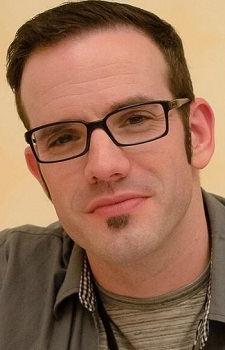 John Michael Tatum
(born May 25, 1976 in McKinney, Texas) is an American voice actor, ADR director, and script writer at Funimation/OkraTron 5000 who provides voices for a number of English versions of Japanese anime series, and video games.
Voices
Known for
Sebastian Michaelis in Black Butler
Rintaro Okabe in Steins;Gate
Dororo in Sgt. Frog
France in the Hetalia web series
Kyōya Ōtori in Ouran High School Host Club
Komui Lee in D.Gray-man
Kraft Lawrence in Spice and Wolf
Shu Tsukiyama in Tokyo Ghoul
Shizuka Dōmeki in xxxHOLiC
Erwin Smith in Attack on Titan
Rei Ryugazaki in Free!
Acnologia in Fairy Tail
Tenya Iida in My Hero Academia
Community content is available under
CC-BY-SA
unless otherwise noted.