Opening Credits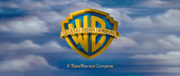 Warner Bros. Pictures presents
Heroes of the Savannah
Closing Credits
Directed by
Based on the
RPG game series
Cast
Additonal Voices
CGI Animation
Live-Action Unit
Editorial
Post Production
Music
Technology
Technology Support
Sound
Stock Footage
BBC Natural History Unit
National Geographic Society
Nature Conservation Films BV
Disneynature
Getty Images
The Producers and the Filmmakers Wish to Thanks
Special Thanks To
Morning Books Entertainment
Soundtrack Available On
American Humane Association monitored the animal action.
No animals were harmed in the making of this film.
MPAA No. 7543784

All material is protected by copyright laws of the United States,
countries throughout the world. All rights reserved. Country of First Publication:
the author of this motion picture for purposes of copyright and other laws.
(C) 2018 WARNER BROS. ENTERTAINMENT, INC
Community content is available under
CC-BY-SA
unless otherwise noted.