Jimmyandfriends's movie-spoofs of "Thomas and the Magic Railroad".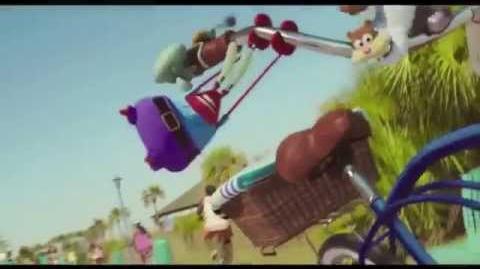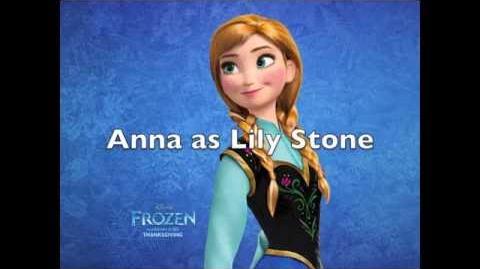 Cast
Thomas - Gobo Fraggle (Fraggle Rock)
Henry - Kristoff (Frozen)
Gordon - Mr Bunny (Hop)
James - Archibald Asparagus (VeggieTales)
Percy - Mac (Foster's Home For Imaginary Friends)
Toby - E.B. (Hop)
Annie and Clarabel - Princess Atta (A Bug's Life) and Princess Bala (Antz)
Bertie - Olaf (Frozen)
Harold - Jack Frost (Rise of the Guardians)
Lady - Yin (Yin Yang Yo!)
Diesel 10 -  President Business/Lord Business (The LEGO Movie)
Splatter and Dodge - Sheldon J. Plankton (SpongeBob SquarePants) and Hans (Frozen)
Mr. Conductor - Eggs (The Boxtrolls)
Lily - Anna (Frozen)
Burnett Stone - Eugene H. Krabs (SpongeBob SquarePants)
Patch - Sherman (Mr. Peabody & Sherman)
Mutt - Mr. Peabody (Mr. Peabody & Sherman)
Mr. C. Junior - SpongeBob SquarePants
Trivia
This is the first movie spoof of JimmyandFriends.