Gasmoxian Grace
is a downloadable content pack for
Crash Team Racing Nitro-Fueled
. Giving the potential to unlock the exclusive features without pre-ordering the game or buying the
Nitros Oxide
Edition. As well having a brand new Adventure Mode based of the original story from
Crash Nitro Kart
.
It's released on June 21st, 2020, and cost $20.99 to €18.62.
Features
Skins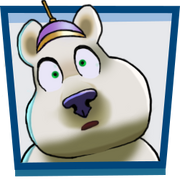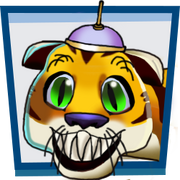 Star Crash
Electron Crash
Star Cortex
Electron Cortex
Star Coco
Electron Coco
Deadeye N. Gin
Brainwashed Dingodile
Brainwashed Polar
Brainwashed Pura
Smarty Pants Fake Crash
Star Nitros Oxide
Electron Nitros Oxide
Robot Crunch
Fake Velo
Karts
Glimmering Sparks Decal
Team Velo Kart
Team Velo Golden Paint Job
Nitros Oxide Indigo Paint Job
Fake Velo
Moon Base Sticker
Gasmoxia Sticker
Laser Blaster Sticker
Spaceship Sticker
Space Insignia Sticker
Power Ups
Giant Bubble
Ice Mine
Invisibility
Joke Teeth
N. Tropy Clock
Power Shield
Red Eye Missile
Shark Teeth
Static Orb
Sticky Fruit
Super Engine
Tornado Top
Voodoo Doll
Gameplay
Gasmoxian Grace Adventure Mode

Classic
Nitro Fueled

Race Track Modes

Normal
Anti-Gravity
Other Content
The Giant Sand Worms are added back to "Out of Time" race course.
All characters like Crunch Bandicoot, Krunk, Small/Big Norm, Nash, N. Trance, Real Velo, Geary, Zam and Zem can be earned instead for unlocking all of them with Wumpa Coins.
Velo's Citadel replaces the traditional Trophy Podium after any Nitro Kart level is finished.
The first Adventure Mode being renamed to Escalation Earth with a seperate tab.
Trivia
While Velo's species was never really classified, the remade storyline for this DLC suggests that he (and his fellow subjects) are all inhabitants from Oxide's home planet Gasmoxia.
The laugh of the Velo Mask is pitched down in a tie-in update, to make it resemble a bit more the previous version.
In the final cutscene after choosing Team Bandicoot, Coco reads a tablet device instead of a book.
Hell is replaced with the word heck. Due to keeping it's ESRB and PEGI ratings.
Community content is available under
CC-BY-SA
unless otherwise noted.