Friday Night Funkin: The Movie is an animated musical comedy movie starring Brandon Bowen as Boyfriend and Shawnee Smith as Girlfriend based on the game made by Cameron Taylor. It was directed by Terrence Malick, produced by New Line Cinema and distributed by Warner Bros Pictures. The movie was released on October 29, 2021.
Sypnosis
Boyfriend, a 19 year old boy who lives in New York, along with his girlfriend, Girlfriend must rap against 4 people in order to Girlfriend to accept him. 2 more people rap against him after the accept.
Cast
Jeff Bergman as Boyfriend Daddy Dearest Lemon Demon,
Tress MacNeille as Girlfriend and Mommy Mearest
Eric Bauza as Pico
Rob Paulsen as Skid
Billy West as Pump and Senpai
Plot
Among a house somewhere in the New York, Mommy Mearest is making tea for her husband, Daddy Dearest. However, he states that the tea is cold and scolds Mommy Mearest for making the tea cold, but she tells his husband that she forgot to put the boil meter to 60 and starts over. Meanwhile in Girlfriend's room, she is studying for her final exam as Daddy Dearest walks to her and questions her if she's feeling nervous, GF tells him that she has a bit less of memory, indicating that she might get an D or C. Back in the kitchen, Mommy Mearest gives the hot tea to Daddy Dearest and he says that it's more like it and kisses her as Mommy Mearest says ''Oh, honey!'' in a loving voice. At high school, GF and the other students prepare for the grading of their final exam. Pico, a 20 year old student who survived a school shooting gets a D while Lucy gets a B, causing her to be happy and joyful for the teacher. At 12:00 PM, the students have a snack party outside as GF records the party. When GF watches the footage, she discovers a guy named Boyfriend. With passion inside her heart, GF starts to fall in love with him. BF appears in front of Lucy, making her pass out, amusing him. Next, a montage shows the couple in an amusement park, eating food, dancing together, including their first kiss. However, Daddy Dearest interrupts the kiss, making BF angry and GF upset, then he tells him that if he wants her ''daughter'', he has to rap against him and BF accepts. Although he finishes the rap battle, Daddy Dearest tells BF that he has to rap 3 more people. The next day at high school, BF accidentally knocks Pico's books out, making him mad and having a physical fight with BF as their teacher comes in and sends them to the principal's office. Outside the school, Pico appears in front of BF and argues with BF, if he was in another spot, and dares him to do a rap battle. However, the rap battle turns out to be a little hard and causes BF to have blue balls as Pico gets shocked and GF starts to briefly cry. 2 weeks later, BF recovers from his blue balls and GF teaches him to rap like others with basic variations of notes. The next day, BF raps Pico again, only to become friends. More coming soon... Oh and By The Way This is Going To Be The Grand Finale of The Friday Night Funkin Show, But We're Still Going to See Boyfriend and Girlfriend in Spinoffs, Comics, TV Specials, Theatrical Shorts and Many More.
Trailers
A teaser was released on October 11th, 2021. The poster was revealed on February 18th, 2021, and the first full trailer was released on October 16th, 2021. The second full trailer was released on October 27th, 2021.
Logo Variations
Warner Bros Pictures: The 2011 New Line Cinema logo initially animates as normal with the 2019 WarnerMedia byline, but right before the shield breaks up, the logo flashes, the background turns to night and the logo becomes neon, with the letters "WB" in white and the shield border in white.
New Line Cinema: The logo is neon, with the filmstrips being in magneta and the filmbox being in white. This variant was made by Picturemill.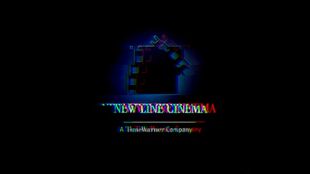 Transcript
Friday Night Funkin: The Movie (2021)/Transcript
Gallery