Here are the credits for Fluffy Dogs.
Opening Credits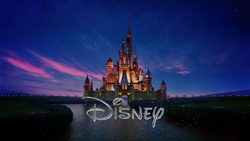 Disney
presents
A
Pixar Animation Studios
film
Fluffy Dogs
Closing Credits
Directed by
Andrew Stanton
Co-Directed by
Angus MacLane
Produced by
John Lasseter
Bob Peterson
Pete Docter
Executive Producer
John Lasseter
Associate Producer
Bob Roath
Story by
John Lasseter
Bob Peterson
Ronnie del Carmen
Pete Docter
Andrew Stanton
Josh Cooley
Screenplay by
Andrew Stanton
Music by
David Newman
Story Supervisor
Bob Peterson
Film Editor
Lee Unkrich
Production Manager
Jennie Monica
Supervising Animators
David VeCan
Michael Henderson
Sound Designer
Tim Nielsen
Casting by
Kevin Reher, C.S.A
Natalie Lyon, C.S.A
Cast
Marley - James Haven
Hairy - Seth Rogen
Dane - John Turturro
Howler - Jim Carrey
Chico - Joe Arquette
Patty - Catherine Reitman
Adam - Brennan Baker
Carly - Isabella Acres
Dan - Cameron Boyce
Story
Story Production Supervisor
Max Bruce
Story Artists
Rich Moore
Craig Good
Manny Hernandez
Andrew Adamson
Vicky Jensen
Peter Herb
Michael J. Kennedy
Technology
Dale R. Beck
Hank Barrtio
Jason L. Bergman
Michael S. Blum
Brad Brooks
Williams T. Carpenter
Loren Chun
Peter Lee Chun
Charles E. Deal
Lawrence Chai
James P. Hurrell
Kevin E. Keech
Kimberly W. Keech
Paul Hildebrandt
Bill James
Amdnira AJ Jayasinghe
Jeff Nash
David Oguri
Charles Lam
Ken Moore
Dara McGarry
James A. Sadwenns
Joe Suzow
Laurice Tracy
Terence Worley
Doug White
Tomas A. Wong
Derek E. Wilson
Special Thanks
Pixar Senior Creative Team
Pixar Production Senior Managers
Pixar Senior Technology Team
Pixar Senior Leadership Team
Animated with PRESTO animation system
Rendered with Pixar's RenderMan®
​Songs

"You're My Best Friend"
Performed by The Vamps
"Let's Just Go"
Performed by TLC
"Come with Me"
Performed by
"Drive"
Performed by The Gaslight Anthem
"I Gotta Feeling"
Performed by The Black Eyed Peas
"How Could This Happen to Me"
Performed by Simple Plan
"I Said You Will"
Performed by Lips
Good and Ugly
Performed by The Balconies
"Don't be Shy"
Performed by Burnham
"We have a Friend"
Performed by The Dark Romantics ft. Daughtry
Mr. Brightside
Performed by Vampires

No. 96177


Elevation source data courtesy of the U.S. Geological Survey
Copyright ©2020 DISNEY ENTERPRISES, INC./PIXAR
All Rights Reserved
For the purposes of copyright law in the United Kingdom, Pixar was the owner of copyright in this motion picture immediately after it was made. We are grateful to THE FAMILY AND FRIENDS OF FLUFFY DOGS CREW Your love and support made this film possible.
Distributed by
WALT DISNEY STUDIOS MOTION PICTURES
Created and Produced at
PIXAR ANIMATION STUDIOS
Emeryville, CA
Community content is available under
CC-BY-SA
unless otherwise noted.