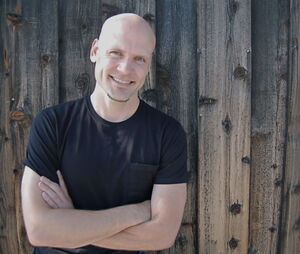 David Vincent
(born August 29, 1972) is an American voice actor and producer who provides voices for many popular animation and video game titles. Some well known roles include Grimmjow Jaegerjaquez in
Bleach
, Senketsu in
Kill La Kill
, and Gilgamesh in
Fate/Zero
. In video games, he can be heard as Robin in
Fire Emblem Awakening
and
Super Smash Bros.
for Nintendo 3DS / Wii U, and
Code Name: S.T.E.A.M.
, Marshall Law in the
Tekken
series, T. Hawk in
Super Street Fighter IV
, and Jin Kisaragi and Hakumen in the popular Arc System Works fighting game series
BlazBlue
. He got into voice acting for anime when auditioning for a radio commercial and his friend
Steve Blum
suggested he go into anime. One of his first voice roles was a guest character in a
Ghost in the Shell
episode.
Voices
Space Monsters series - Billmore Hawkins
Psonic X Touhou - Billmore Hawkins