My first six characters in my first 3 favorite pairing.
Ben Tennyson/Kitty Pryde: Lance of Humility
Distributed by Warner Bros Animation and Marvel Animation.
Characters
Ben Tennyson (Yuri Lowenthal)
Kitty Pryde/Shadowcat (Maggie Blue O'Hara)
Rook Blonko (Bumper Robinson) - former Plumber Agent and now a world class hero.
X-Men:

Scott Summers/Cyclops (Kirby Morrow) - skeptical of Ben at first, and follows him.
Jean Grey (Venus Terzo) - ???
Evan Daniels/Spyke (Neil Dennis) - ???
Rogue (Meghan Black) - ???
Kurt Wagner/Nightcrawler (Brad Swalie) - ???
Villains
Pierre Le Grande (Don Leslie) - Main antagonist and the White Bishop of the Hellfire Club. His goal is to gain the Lance to overthrow Sebastian Shaw.
Henry Peter Gyrach (Colin Murdock) - Government Agent who hunts the X-Men.
Aliens used
Wildvine (Dee Bradley Baker) - used to defeat Gyrach.
Fourarms (John DiMaggio) - used to capture the lance.
Gravattack (David Kaye) - used to separate the soldiers into fighting the Hellfire club agents.
XLR8 (Yuri Lowenthal) - used to defeat Le Grande.
Synopsis
After the Robot Gwen was destroyed and Kevin's defeat Ben helps the X-Men, foil the Hellfire club's plans of domination, unfortunately Gyrach is on their trail.
Plot
Hiccup Horrendous Haddock lll/Merida: Differences
Distributed by Universal Pictures and Walt Disney Pictures.
Characters
Hiccup Horrendous Haddock lll (Jay Baruchel)
Merida (Kelly MacDonald)
Hairy Hooligans:

Astrid Hofferson (America Ferrera) - is killed by Drago instead of Stoick
Eret, Son of Eret (Kit Harrington) - ???
Fishlegs Ingerman (Christopher-Mintz Plasse) - ???
Tuffnut Thornton (T.J. Miller) - ???
Ruffnut Thornton (Kristen Wiig) - ???

Valka (Cate Blanchett) - Hiccup's mother, ???
Berk Council:

Stoick the Vast (Gerard Butler) - Hiccup's father, in this version, Stoick is the one who survived and is still Chief of Berk after seeing his son saddened by Astrid's death
Gobber the Belch (Craig Ferguson) - ???
Spitelout Jorgenson (David Tennant) - Hiccup's uncle, Snotlout's father, the second-in-command of the Chief of Berk
Silent Sven (Tom Kenny)
Bucket (Thomas F. Wilson)
Mulch (Tom Kenny)

King Fergus (Billy Connolly) - ???
Queen Elinor (Emma Thompson)
Harrish, Hubert and Hamish - ???
Toothless - Hiccup's dragon
Stormfly - Astrid's dragon
Skullcrusher - Eret's dragon
Meatlug - Fishleg's dragon
Barf and Belch - Tuffnut and Ruffnut's dragons
Snotlout Jorgenson (Jonah Hill) - ???
Hookfang - Snotlout's dragon
Lord Macintosh (Mark Strong) - ???
Young Macintosh (Greg Ellis) - ???
Lord Dingwall (Robbie Coltrane) - seems to not love his son son as a child, but to abuse happily like a dog, in contrast to the way he treated Wee Dingwall to attack Macintosh in Brave
Wee Dingwall (Rob Paulson) - ???
Lord MacGuffin (Kevin McKidd) - ???
Young MacGuffin (Jeff Bennett) - ???
Villains
???
Synopsis
Merida DunBroch is cursed by a witch into a dragon for her rudeness and stubbornness after shooting for her own hand against her suitors, and without bow she is now a dragon who ???, calling herself "Nessie", as she attacks surface dwellers from above the ocean in a ruthless force, and she is to be free with true love or a kind soul, and when Hiccup Horrendous Haddock III, a dragon trainer responsible for stopping Drago Bludvist for killing his lover, Astrid Hofferson, must find a way to help Nessie/Merida.
NOTE: This is an alternated from Brave and How to Train Your Dragon 2.
Plot
Nicky Daley/Charlie Matheson: Night of the Revolution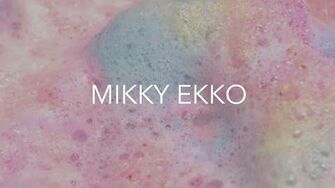 This film is distributed by 20th Century Fox and Paramount Pictures.
Characters
Nicky Daley (Skyler Gisondo) - from Night at the Museum
Charlie Matheson (Tracy Spiridakos) - from Revolution
Larry Daley (Ben Stiller) - ???
Theodore Roosevelt (Jim Meskimen) - ???
Sacajawea (Mizuo Peck) - ???
Dexter the Monkey (Crystal the Monkey) - ???
Jedediah (Owen Wilson) - ???
Octavius (Steve Coogan) - ???
Attila the Hun (Patrick Gallagher) - ???
Ahkmenrah (Rami Malek) - ???
Miles Matheson (Billy Burke) - ???
Sebastian Monroe (David Lyons) - ???
Merenkahre (Ben Kingsley) - Ahkmenrah's father
Shepshehert (Anjali Jay) - Ahkmenrah's mother
Amelia Earhart/Tess (Amy Adams) - Larry's love interest, who is really Amelia Earhart who has memories of her time with Larry in the Smithsonian
Don (Paul Rudd) - Nick's stepfather
Erica Daley (Kim Raver) - Nick's mother
Joey Motorola (Jay Baruchel) - the founder and chairman of the Motorola Phone Company in 1945, having found out about Larry's Blackberry Phone, his discovery has created an alternate future
Damon Yosemite (Jaime Foxx) - the CEO of the Motorola Phone Company in 2017, and Joey Motorola's successor back when Joey had a heart attack around the Year 2015
Villains
Pierce Graham (Paul Dobson) - the film's main antagonist, discovers Joey Motorola's discovery of Larry's Blackberry phone has caused a shift in 1945 through the timeline, alternating it thanks to Larry infiltrating the Smithsonian
President Jack Davis (Cotter Smith) - the film's secondary antagonist, used a pendent from one of the dead bodies to build a time machine as a failsafe to escape into 2016, to successfully win the Presidential election, and later build the Patriots, and have them rob museums (Egypt, UK, Germany, France, USA, Italy, Canada, CA, Austria, Russia, Greece, Netherlands, Hungary, IL and Denmark) of their Egyptian antiquities
Brundon (Jonah Hill) - the film's tertiary antagonist, was a security guard whose badge Larry used to sneak into the underground to save his fellow exhibit friends from Kahmunrah, as he was chased around the paintings of his phone being with Joey Motorola being the owner of Motorola Industries, Abraham Lincoln's statue come to life and him and the airplane crashing through the glass window and the squid swimming in the pond by the Lincoln Memorial and also Amelia Earhart flying him and his friends back to New York, he was held responsible by the government for this and got fired, so he seeks to get revenge against Larry
Randall Flynn (Colm Feore) - the Vice President of the United States
Edward Truman (Steven Culp) - Davis's General
Synopsis
Miles, Charlie and Bass follow Jack Davis in time where they discovered that he became President in 2016, and Larry and his son, Nicky are framed by the Patriots for espionage in the Smithsonian Museum, as they work together to clear their name and stop the Patriots on why they are stealing Egyptian Antiques
Plot
???
Community content is available under
CC-BY-SA
unless otherwise noted.