Codename Sailor V is the English Dub of Codename Sailor V Translated by DIC Entertainment.
Promo
Have you ever wondered what Mina did as Sailor V and now you can Find out. Join Mina Aino as she and Artemis fight The Nega Agency. A Branch of the Negaverse. Sailor V encounters the Mysterious Phantom Ace who might be part of the Negaverse. It's All Here in this New Series all About Sailor V!
Voice Cast
Stephanie Morgenstern as Mina/Sailor V
Rob Rubin as Artemis
Naomi Emmerson as Helena
Steven Bednarski as Danburite and Phantom Ace
Soundtrack
Codename Sailor V uses the DIC Music but has new tracks Like Moon Power! And Phantom Ace
Name Changes
Minako Aino-Mina Aino
Hikaru Sorano-Helena Sanders
Gurikazu Amano-Arthur Smalls
Dark Agency-Nega Agency
Higashi-Harry
Toshio Wakagi-Terry Rogers
Natsuna Sakurada-Natalie Samuels
Gallery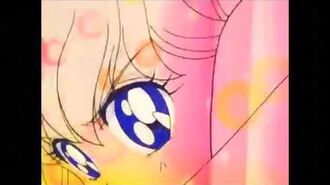 Community content is available under
CC-BY-SA
unless otherwise noted.