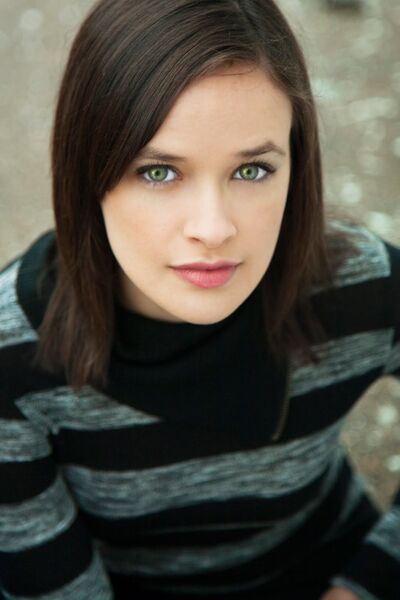 Brina Michelle Palencia (born February 13, 1984) is an American actress, voice actress, ADR director, and singer primarily known for her work for Funimation/OkraTron 5000. She has provided numerous voices for Japanese anime series, and video games.
Voices
Known for:
Chiaotzu and Puar in Dragon Ball Z Kai and Dragon Ball series (2010-present)
Ciel Phantomhive in Black Butler
Tony Tony Chopper in One Piece
Vi Graythorn in Case Closed
Juvia Lockser in Fairy Tail
Minoru Mineta in My Hero Academia
Hideyoshi Kinoshita in Baka and Test: Summon the Beasts
Mikoto Suō in School Rumble
Natsuki Shinohara in Summer Wars
Rei Ayanami in Rebuild of Evangelion
Silvia De Alisia and Mikono Suzishiro in Aquarion
Ruiko Saten in A Certain Scientific Railgun
Tamama in Sgt. Frog
Touka Kirishima in Tokyo Ghoul
Community content is available under
CC-BY-SA
unless otherwise noted.