WARNING:

This article is a non-fanon page. Non-fanon means if it is not fanmade or it is also canon.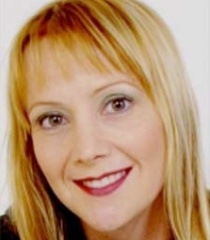 Brianne Siddall
, also known under her stage names of Ian Hawk and
Brianne Brozey
, is an American voice actress. She is known for voicing Tommy Himi and Calumon in over a hundred episodes of the popular anime Digimon and its video games, as well as for voicing Tsukasa and Elk in the anime .hack//Sign and the .hack games. In the late 1990s Siddall, under the stage name Ian Hawk, was hired to perform as the voice of Myōjin Yahiko for the Sony dub of the Ruroni Kenshin anime and OAV, which premiered in the United States under the title Samurai X. This initial attempt to market the series proved unsuccessful and the series was later re-dubbed by Media Blasters, who chose to hire Bang Zoom! Entertainment to redub the series. She also voiced characters for Pioneer and Bang Zoom! including Kunikida in The Melancholy of Haruhi Suzumiya, Ruby and Rina in Saint Tail. In live-action voice-over, she voiced Impus, the infant version of the character Prince Olympius, in Power Rangers Lightspeed Rescue, and Circuit the robotic owl in Power Rangers Time Force. She voiced Jim Hawking, the kid crew member in Outlaw Star, which had a run on Cartoon Network's Toonami and Adult Swim programming blocks, She also voiced main character Al Izuruha in the Mobile Suit Gundam OAV, Mobile Suit Gundam 0080: War in the Pocket.
Voices
Community content is available under
CC-BY-SA
unless otherwise noted.