Rated G - General Audiences

This article is rated G, meaning all ages admitted.

Bionicle: The Movie is an upcoming American-Peruvian-German computer-animated adventure science fiction buddy comedy film based on the Bionicle. It is directed by Alex Orrelle, Eduardo Schuldt, Gabriel Riva Palacio, Rodolfo Riva Palacio, Jorge R. Gutiérrez, and Paul J. Bolger, it is written by Pamela Ribon, Butch Hartman, George Elliott, Keith Oliver, George Goodchild, Steve Marmel, and Emily Carmichael The film is set to be released on September 15, 2020 by 20th Century Studios.
Cast
 Video
Full episode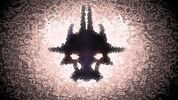 Bionicle 2016 Wave 1-2 Battle Movie/Video
 Release Dates
18 September 2020 (Delayed)
31 September 2020 (Official)
6 October 2020 (DVD Release)
10 October 2020 (Blu-ray Release)
17 October 2020 (Youtube)
22 October 2020 (YoutubeOfficial)
27 October 2020 (Movie Franchises)
Community content is available under
CC-BY-SA
unless otherwise noted.