This idea is a joke.

It is a joke idea made only for fun. It is not meant to be taken seriously.
Rated PG-13 - Parents Strongly Cautioned

This article is rated PG-13, meaning it contains content that may be inappropriate for readers under the age of 13.

Bakugan is a upcoming 2020 American science fiction monster film based on the franchise of the same name, directed by Guillermo del Toro, and Shawn Levy, written by Travis Beacham, and Ehren Kruger. The film will be released in theaters on August 3, 2020 by New Line Cinema, Village Roadshow Pictures, and Warner Bros. Pictures.
From The Producers Of Pacific Rim & Transformers
Rotten Tomatoes: 15%
Audience Score: 33%
Genre: Action Film, Adventure Film, Drama, Monster movie, Science fiction film, Thriller, Fantasy, Comedy
Filming Locations: California, Los Angeles, Florida, Hollywood
Budget: 190 million USD
Box Office: 1.130 million USD
Running Time: 2h 45m
Plot
The film is about three teenagers named Dan Kuso, Hollywood Lopez, and Fortune Kelly, founded some monster like creatures called Bakugan. They came from a another dimension called Vestoria, a planet in a alternate dimension where the Bakugan initially live, since the bakugans came to earth, the bakugan can now learn salty languages, they learn the foul languages from the world wide web. After the Bakugans went down to earth, dan met a dragon like bakugan called Dragonoid (drago for short) and he is the leader of all bakugan, dan and drago became partners and fight together to defeat a guy named Hal-G with his guardian bakugan called Naga, a rogue bakugan who tried to control all the power in Vestoria, so it's up to the battle brawlers to save earth and vestoria from hal-g and naga.
Cast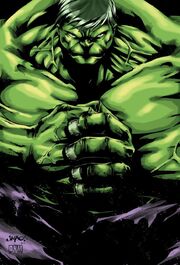 TBA
Soundtrack
Theme
Vestroia
Hal-G
The Silent Core
Naga
TBA
Trailer Music
Thunderstep - Orbital Conflict (First Trailer)
Thunderstep - Artificial Worlds (Second Trailer)
Thunderstep - Planetary Splendor (Third Trailer)
Thunderstep - Story Of A Soldier (Fourth Trailer)
Thunderstep - Battlespace (Final Trailer)
TBA
Bakugans
Dragonoid
TBA
Attributes
Community content is available under
CC-BY-SA
unless otherwise noted.