Opening Credits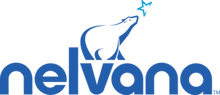 Warner Bros. Pictures
Presents
In Association with
Access Entertainment
A
Nelvana Limted
Production
BABAR
JOHN GOODMAN

Music by
John Welsman
Executive Producers
Scott Dyer
Irene Weibel
Produced by
Helen Lebeau
Screenplay by
Michael Hirsh
Directed by
Jason Groh
Closing Credits
CAST

Babar - JOHN GOODMAN

Celeste - LINDA HAMILTON

Cornellus - JUDGE REINHOLD

Pom - FREDDIE PRINZE, JR.

Zephir - LUCAS BLACK

FRANCE UNIT

CANADA UNIT

AUSTRALIA UNIT

SECOND UNIT

Visual Effects by INDUSTRIAL LIGHT & MAGIC

Visual Effects by COMPANY 3

Visual Effects by BUF COMPAGNIE

Visual Effects by RODEO FX

Visual Effects by ANIMAL LOGIC




POST PRODUCTION

Senior Post Production Manager

Glen Pollock

Post Production Manager

Paul Juby

Post Production Assistant

Joey Aguair

Post Production Sound Services by
SKYWALKER SOUND
A Lucasfilm, Ltd. Company, Marin Country, California

MUSIC


Soundtrack Album on WATERTOWER MUSIC




SONGS

Business And Legal Affairs

Michael Ulster

Ian Murray

Production Finance And Accounting

Daisy Siu

Rony Palmer

Robert Hartman

Nancy Windsor

SPECIAL THANKS

A Canada/France/Australia Co-Production

With the Participation of Telefilm Canada and Centre National de la Cinematographie

Portions of VFX in Australia with the Assistance of The Australian Government through Screen Australia


With The Participation Of The Province Of British Columbia Production Services Tax Credit

With The Assistance of


NO PERSON OR ENTITY ASSOCIATED WITH THIS FILM RECEIVED RAYMENT OR ANYTHING OF VALUE,
  OR ENTERED INTO ANY AGREEMENT, IN CONNECTION WITH THE DEPICTION OF TOBACCO PRODUCTS.




NO. 18771

This motion picture is protected under the copyright laws of the United States and other countries throughout the world. Country of First Publication: CANADA. Any unauthorized exhibition, distribution or copying of this film or any part thereof (including soundtrack) may result in civil liability and criminal prosecution.
Nelvana Is A Trade-Mark Of Nelvana Limited. Corus Is A Trade-Mark Of Corus Entertainment Inc.

The story, all names, characters and incidents portrayed in this production are fictitious.
No identification with actual persons, places, buildings and products is intended or should be inferred.




Community content is available under
CC-BY-SA
unless otherwise noted.