Here are the credits for Aladdin (Live-Action remake).
Opening credits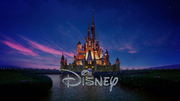 Closing credits
Directed by Lucy Fisher
Screenplay by Mitchell Kaplan
Produced by Tim Lewis Philip Steuer
Executive Producer Douglas Wick
Director of Photography Guillermo Navarro
Production Designer Roger Ford
Editor Julia Wong
Costume Designer Gary Jones
Music by Alan Menken with Howard Ashman and Tim Rice
Cast
Second Unit
==Ministério Da Cultura
Flie:Governo Federal logo.jpg

are the authors of this film (motion picture) for the purpose of copyright and other laws. The characters and incidents portrayed and the names herein are fictitious. Any similarity to actual persons, living or dead, is entirely coincidental and unintentional.
This motion picture is protected pursuant to the provisions of
the laws of Canada and other countries. Any unauthorized
duplication, distribution or exhibition may result in criminal
prosecution and civil liability.
Community content is available under
CC-BY-SA
unless otherwise noted.