| | | |
| --- | --- | --- |
| " | Keep moving forward. | " |
| | ~ Walt Disney | |
| | | |
| --- | --- | --- |
| " | There is nothing more powerful than an idea whose time has come. | " |
| | ~ Victor Hugo | |
| | | |
| --- | --- | --- |
| " | The best way to have a good idea is to have a lot of ideas. | " |
| | ~ Linus Pauling | |
| | | |
| --- | --- | --- |
| " | Ideas are bulletproof. | " |
| | ~ V from V for Vendetta''' | |
| | | |
| --- | --- | --- |
| " | There was an idea... | " |
| | ~ Nick Fury from Marvel's The Avengers''' | |
| | | |
| --- | --- | --- |
| " | Go beyond the impossible and kick reason to the curb! | " |
| | ~ Kamina from Tengen Toppa Gurren Lagann''' | |
| | | |
| --- | --- | --- |
| " | Never afraid of what the future holds, never regretful of the present. | " |
| | ~ Simon from Tengen Toppa Gurren Lagann''' | |
Welcome to the Ideas Wiki, a collection of ideas that you can change.
We are currently editing over 98,712 articles, 1,037,733 pages, 107,742 files, and 495 active users.
Donate ideas and help make others better. Ideas are donated to the public in hopes they will one day become a reality. Please remember that all your contributions can be used by others. Please remember to follow the rules before joining the wiki.
If you have any questions, contact the site admins, or ask the community!
This website is a fanon encyclopedia of user designed media. Remember:
Each user has different standards in language and writing.
Articles are more often than not completely fictitious!
Blah blah blah, don't sue us.
Today's Date: August 11, 2020, 22:46
New articles (edit):

Loading RSS data...

---

To write a new article, just enter the article title in the box below. Or, at the top of the page under the "Contribute" drop-down menu, click "Add a Page".

Ideaer Fighting (Filipino: Paglalaban ng Mga Ideaer) (pronounced ai-di-yer-fai-ting) is the first installment in the Ideaer games, with Ideaer Racing and Ideaer Basketball as the third and fourth game, respectively. It is a spin-off of the Game Ideaer Fighting. Read more...

--- ---

The Face Paint World Life, also known as Disney's The Face Paint World Life, is an American animated series created by Diana Uhlman. It is being produced by Walt Disney Television Animation and Walt Disney Television and aired on Disney Channel from November 17th 2001 til March 17th, 2007, with an upcoming revival movie, titled The Face Paint World Life: The Face Paint Tribes coming to Disney+ on March 5th, 2021.

--- ---

The Adventures Of Grapey is a 2004 American traditionally-animated comedy-drama-action-adventure film produced by Packson Animation Studios and distributed by Warner Bros. Pictures and New Line Cinema. The film was directed by Percy K. R. Packson and executive-produced by Leni Octavia-Carols. It features voice work by Percy K. R. Packson, Kevin Hart, Frank Welker, Odette Annable, Natalie Portman and Ryan Reynolds.

The film was announced in 2000 by Percy K. R. Packson when he wanted to create a feature-length film for his animation studio, so he chose what he thought was an absurd plot and challenge himself to make it into an animated film. During an interview, he said the following: "So, what I was thinking, is that I take a very silly yet also simple idea, and expand it using all my potential, while make the main character - a grape - almost be an expansion of me."

The Adventures Of Grapey premiered at the 2004 Toronto International Film Festival on September 18, 2004 and was released in the United States on October 1, 2004. The film was a box office success, earning $645 million worldwide and received critical acclaim for its script, animation, creativity, ambition, characters, voice performances (particularly those of Percy K. R. Packson, Kevin Hart and Ryan Reynolds), plot and humor. It won the Best Animated Feature award at the 77th Academy Awards. It also spawned a franchise with various sequels and spin-offs. Read more...
New images (upload):

Loading RSS data...

--- ---
These are the people who have power on the wiki.
| | | | | | | | | |
| --- | --- | --- | --- | --- | --- | --- | --- | --- |
| Active | Hiatus | Retired | Banned | Blocked | Revoked | Globalled | Reinstated | Break |
These are the people that have control of the wiki.
Username
Current Status
Admin Since
Joined the wiki
Ootwar

Active

February 23, 2020
August 14, 2015
GazzaB9

Active

May 17, 2019
October 4, 2016
Wazzupguys

Active

July 12, 2018-September 27, 2018
January 9, 2019
October 19, 2016
Coolot1

Active

May 20, 2017-December 10, 2017
December 11, 2017
December 22, 2015
DonaldoC1997

Active

February 5, 2017
September 26, 2016
Sonic879

Active

April 3, 2017
June 6, 2015
Casper Cain

Active

August 19, 2016
March 18, 2015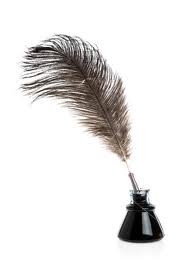 Ideas Wiki has a Twitter! Follow for new ideas and updates on the Wiki.
Community content is available under
CC-BY-SA
unless otherwise noted.